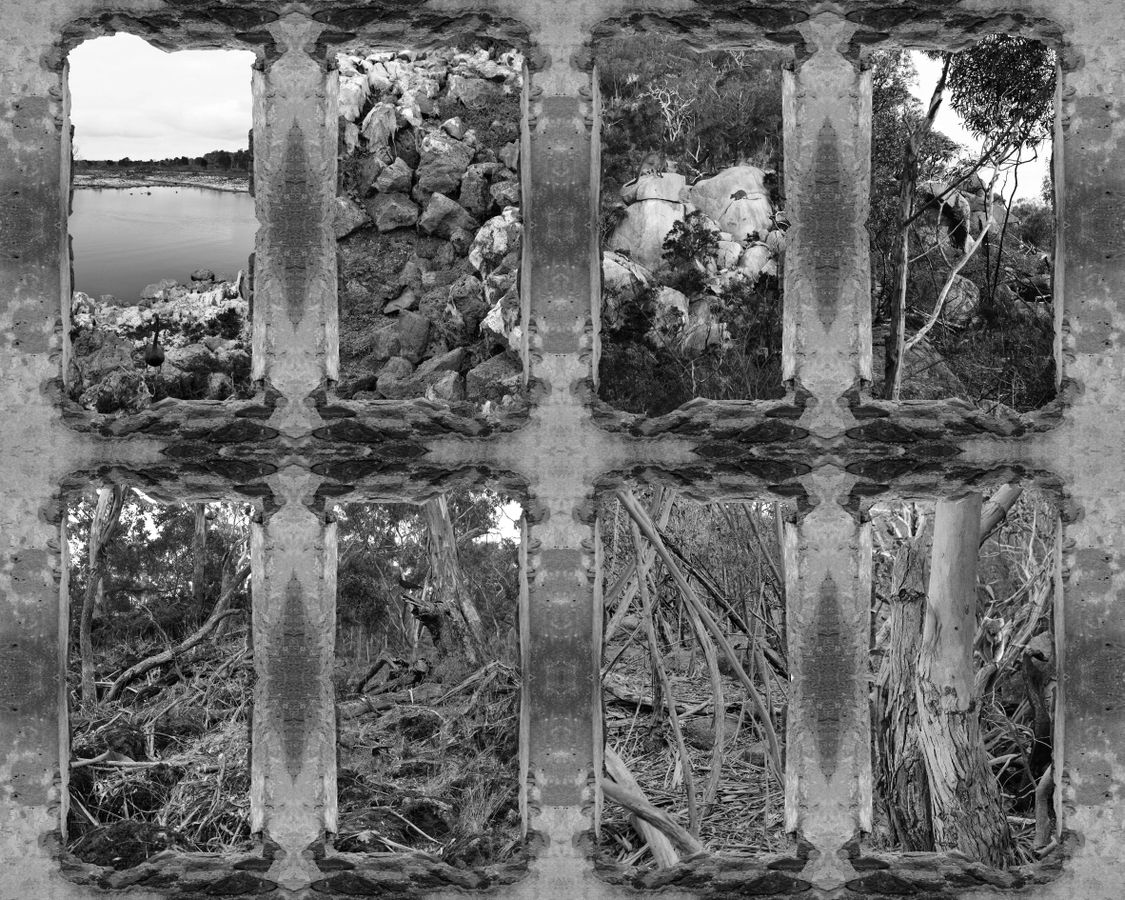 Peeneeyt Meerreeng (Before, Now, Tomorrow)
---
Land is mother, we live with the land – not off the land.
Peeneeyt Meerreeng is an exploration of the contemporary connection to land and identity experienced by Aboriginal and Torres Strait Islander people in the wake of colonisation. Gunditjmara artist Hayley Millar-Baker, born on Wathaurong land, creates photographic composites of her birth Country and ancestral Country as imaginary landscapes, a practice that examines an urban Aboriginal identity in post-colonial Australia.
'My practice revolves around forced assimilation, not just during colonisation, but today. I watch Country being dug up every day for the new housing estates. Country I grew up on, Country that I have a deep connection to, Country that talks to me. The magnificence of land and all that originates from it will be hard to find soon under all the concrete roads and buildings. Like my mother has always said, 'I can't breathe around all this concrete'.
Artist
Hayley Millar-Baker
Peeneeyt Meerreeng (Before, Now, Tomorrow) is presented in partnership with FELTspace