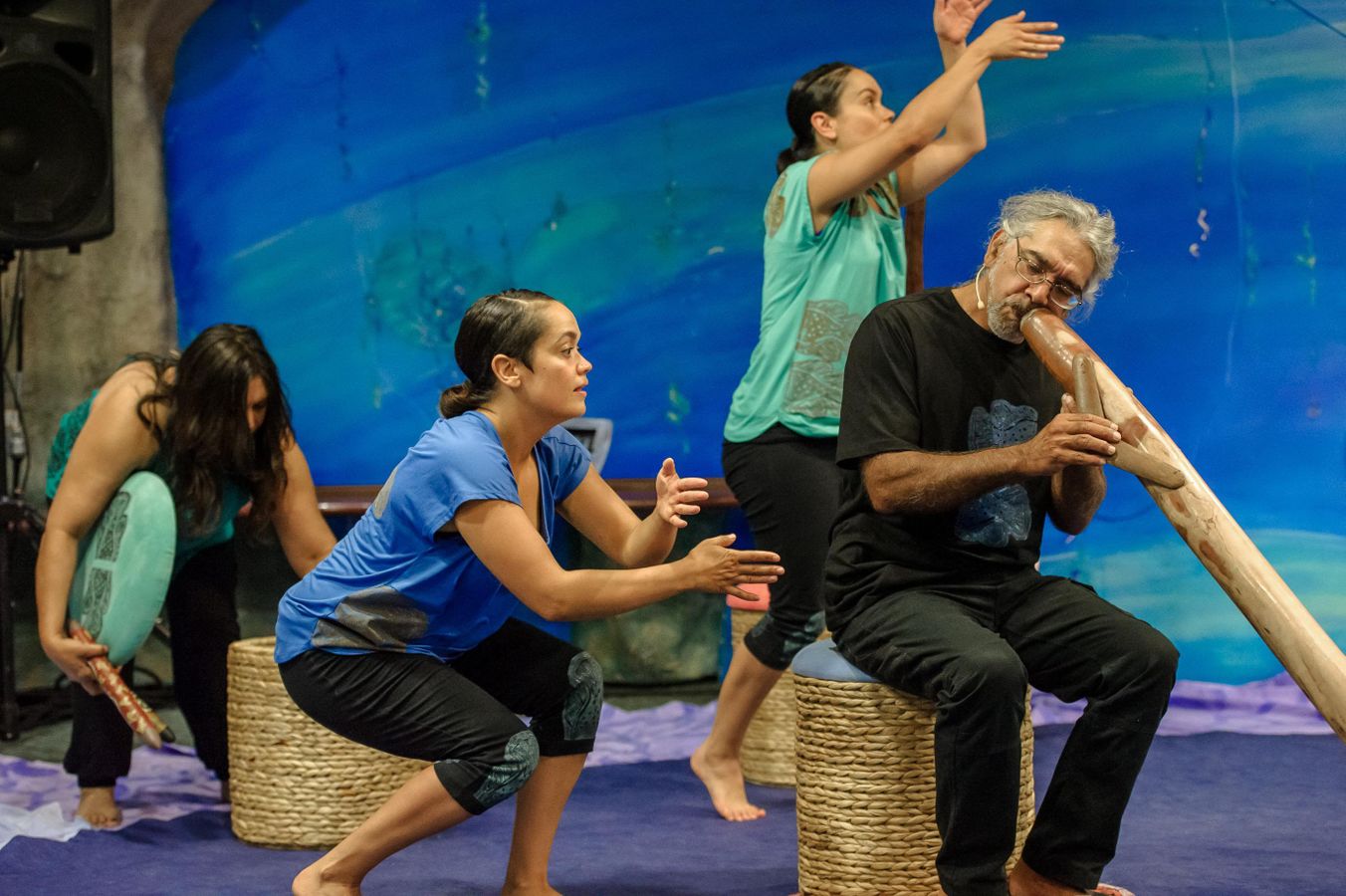 Our Corka Bubs
Free
Port Adelaide Town Hall
---
Our Corka Bubs creates a special interactive place specifically for babies to explore Aboriginal culture through music and dance. Babies, along with their parents and carers, meet in the first-ever Aboriginal contemporary dance work for babies.
Gentle motifs of water, earth and the bush are guided by traditional live music to create a transformative experience that pays specific attention to a baby's need to explore and feel secure.
Artists
Owen Love, Gina Rings, Taree Sansbury, Caleena Sansbury, Susie Skinner
Our Corka Bubs is presented in partnership with City of Port Adelaide Enfield. Our Corka Bubs is based on This [Baby] Life by Sally Chance Dance and was originally produced in association with Country Arts SA.