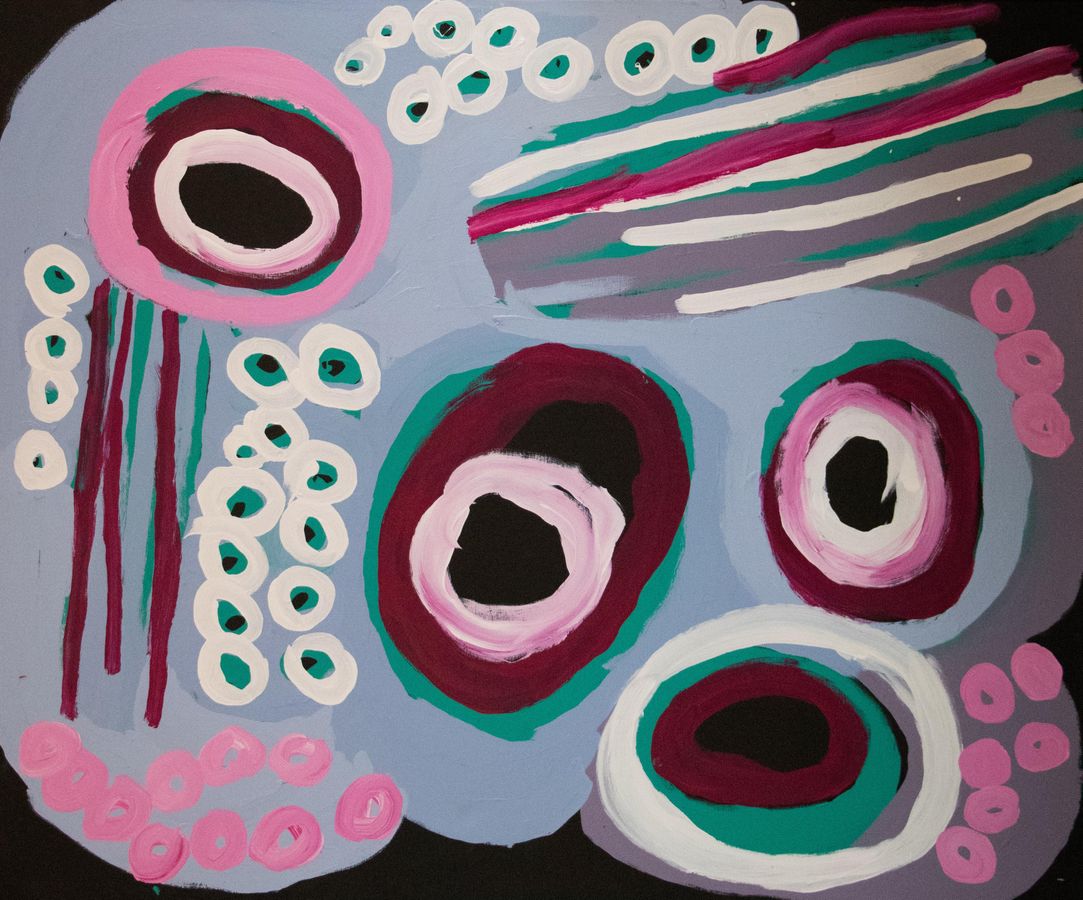 NG Salon
---
Held at praxis ARTSPACE, NG Salon features works by artists of the Ngaanyatjarra (NG) Lands, including works by Nyarapayi Giles, Katjarra Butler, Nola Campbell and Neville McCarthy.
Home of the Tjanpi Toyota, the Warakurna History Paintings and the Warburton Collection, Ngaanyatjarra art is a dynamic cycling of influences and mediums between tjanpi (weaving), punu (carving), painting and now increasingly, new media. The works in NG Salon celebrate that unique art history and the trajectories of its future.
NG Salon is curated by Kade MacDonald.
Artists
Katjarra Butler, Manupa Butler, Nola Campbell, Nancy Carnegie, Bob Gibson, Esther Giles, Norma Giles, Nyarapayi Giles, Patrick Green, Neville Niypula McArthur, Fred Ward, George Ward Tjungurrayi
NG Salon is presented in partnership with praxis ARTSPACE, Hanging Valley and RAFT Projects