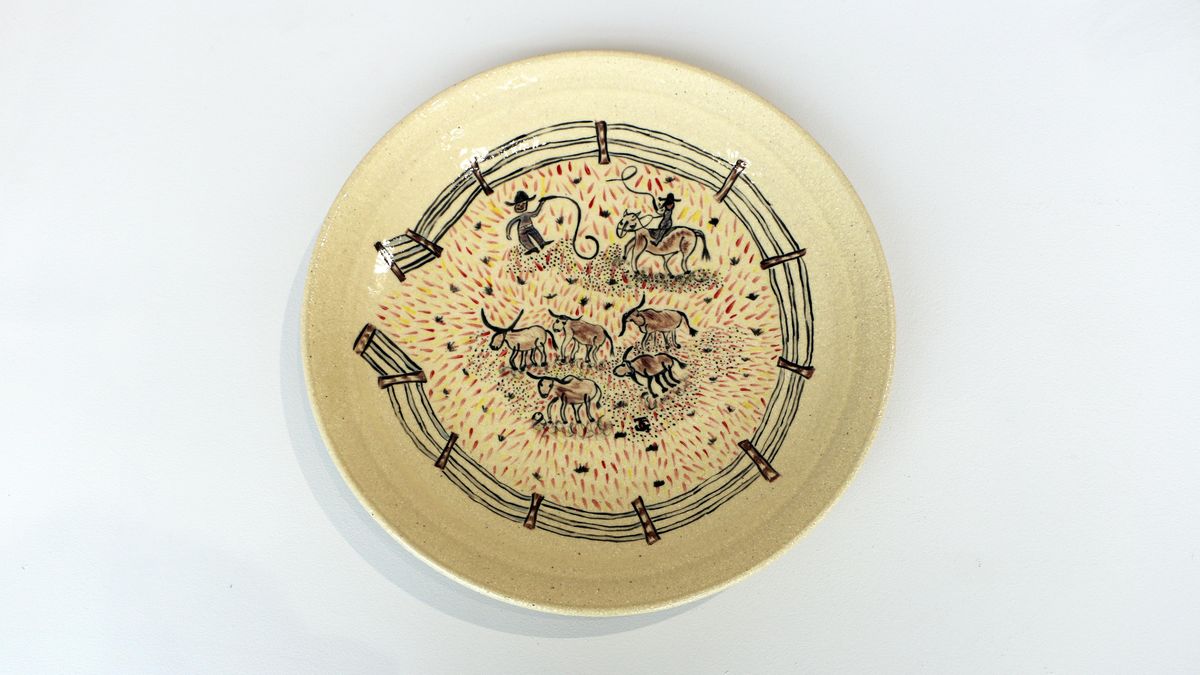 Collect: Waringarri Aboriginal Arts
---
Peggy Griffiths, a senior artist at Waringarri Aboriginal Arts in the heart of Miriwoong country, the Kimberley region of northern Western Australia, alongside her daughter Jan Griffiths, exhibit their ceramics for the first time. Collect: Waringarri Aboriginal Arts presents a selection of works by the two artists, created as part of a residency at JamFactory's Ceramics Studio.
An esteemed painter, Peggy Griffiths reveals her experience of working in clay, 'It's good, I like doing it, I'm still doing my canvas, but I have made bowls, plates and coolamons. I have been putting designs on them, water lilies, and my Country, the big hill.'
Artists
Peggy Griffiths and Jane Griffiths
Collect: Waringarri Aboriginal Arts is presented in partnership with JamFactory.