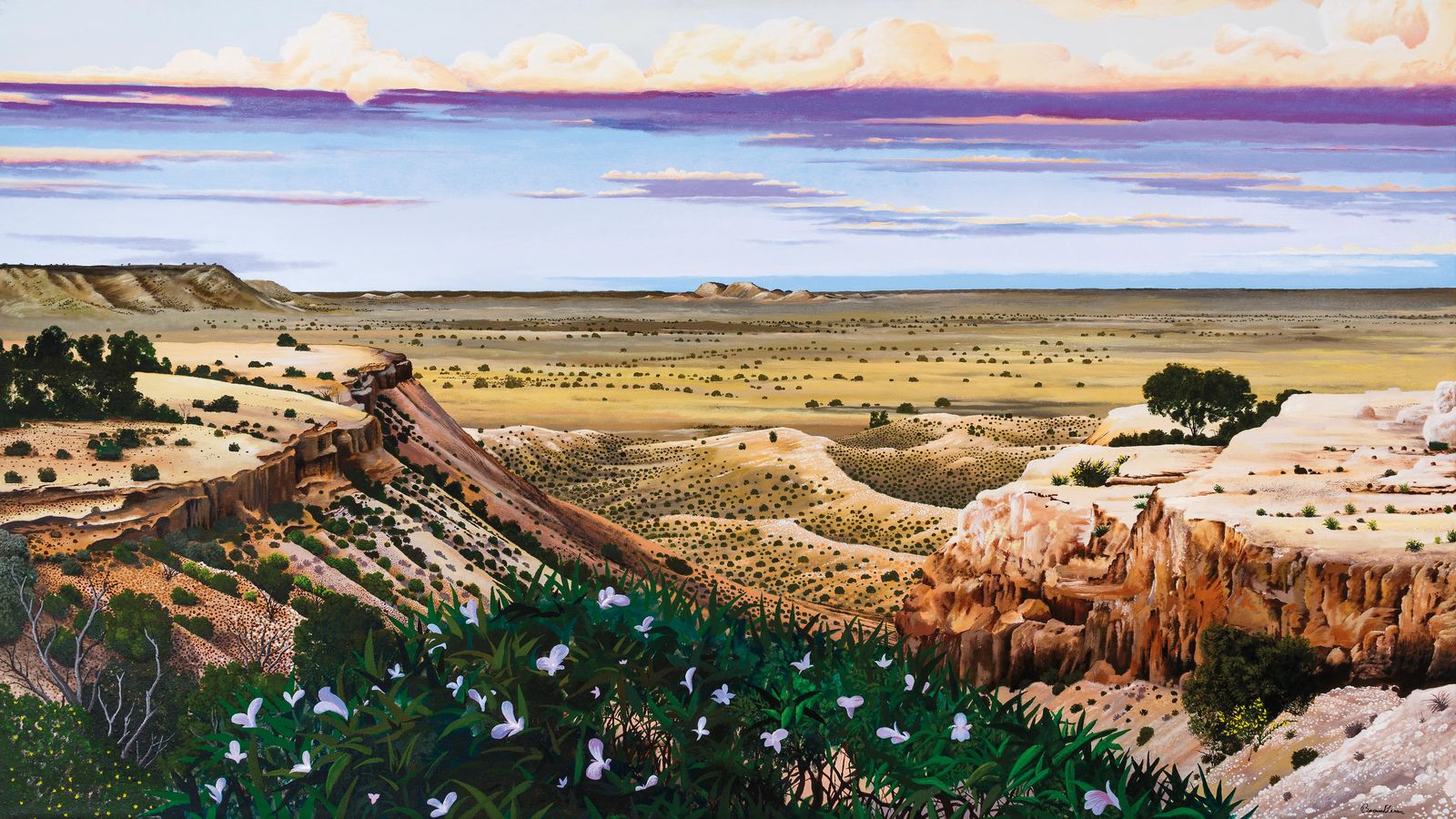 Near Horizons
---
Focused on the work of four South Australian artists, Near Horizons presents stories of family and contemporary connections to Country. Located within the Migration Museum, the exhibition creates a dialogue about migration to South Australia and its impact on First Nations people.
Near Horizons is curated by Allison Russell and Mandy Paul.
Artists
Christina Gollan, Beaver Lennon, Damien Shen and Karumapuli Jacob Stengle
Near Horizons is presented in partnership with the Migration Museum and the Government of South Australia.