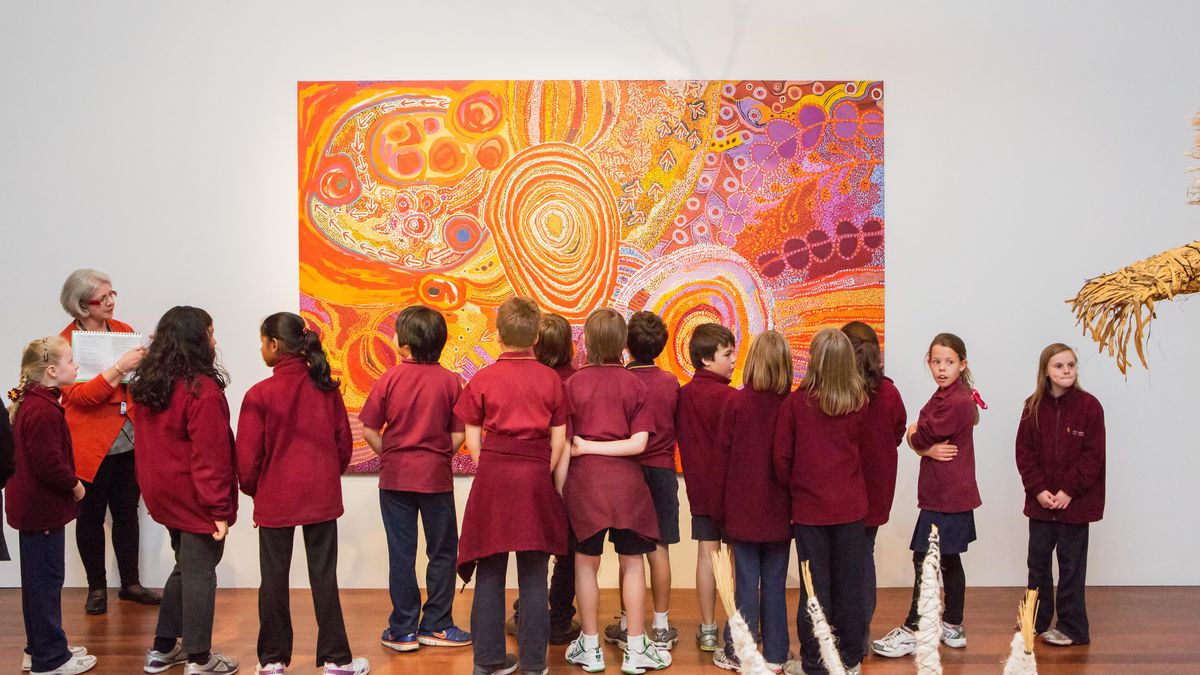 Tarnanthi - Education
---
Tarnanthi offers a valuable learning opportunity for all ages and provides insight into contemporary Aboriginal and Torres strait Islander culture.
For the inaugural Tarnanthi Festival of Contemporary Aboriginal and Torres Strait Islander Art, Education has developed comprehensive inquiry-based teaching and learning programs for F–12 students and teachers that:
- Align with various Australian Curriculum Learning Areas, with a particular focus on the Aboriginal and Torres Strait Islander histories and cultures cross-curriculum priority
- Support Stage 1 and 2 SACE (and interstate equivalents)
- Support the Teaching for Effective Learning (TEFL) framework
- Provide tertiary English as a Second Language (EDL) and new arrivals program learning opportunities
Learning support includes teacher and tertiary sector briefings, interpretive resources, guided inquiry sessions and facilitated making activities in The Studio that engage students' to use their imaginations in response to the exhibition.
Browse our education tools and resources for more information on contemporary Aboriginal and Torres Strait Islander art and culture.
The AGSA Learning and Education programs are supported by the government of South Australia through the Department of Education and Child Development.