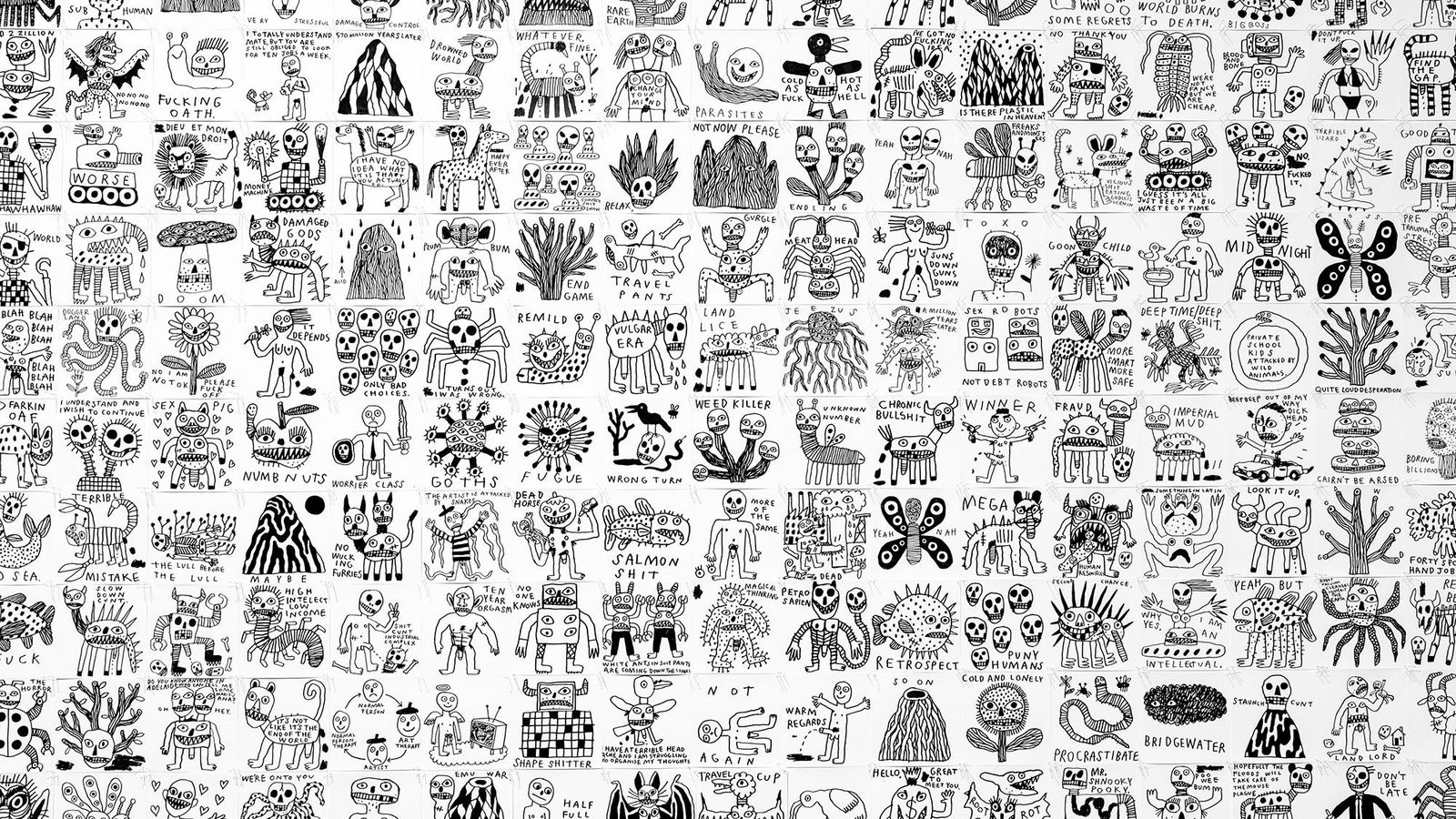 Tom O'Hern
---
Tom O'Hern is an artist based in nipaluna (Hobart). His practice is centred around drawing and includes painting, murals and animation. O'Hern is drawn to the raw mark-making of graffiti, doodles, scratches and scrawls. His work is quick, obsessive, automatic and unending.
1000 drawings from the end of the world is one continuous work, where each individual drawing is led by instinct. The drawings feature mechanical monsters, future mega fauna, burning trees, skulls, weeds and disease. These drawings are new hieroglyphs - ancient emojis to be dug up in a million years and deciphered without a Rosetta stone.
Tom O'Hern is represented by Bett Gallery.