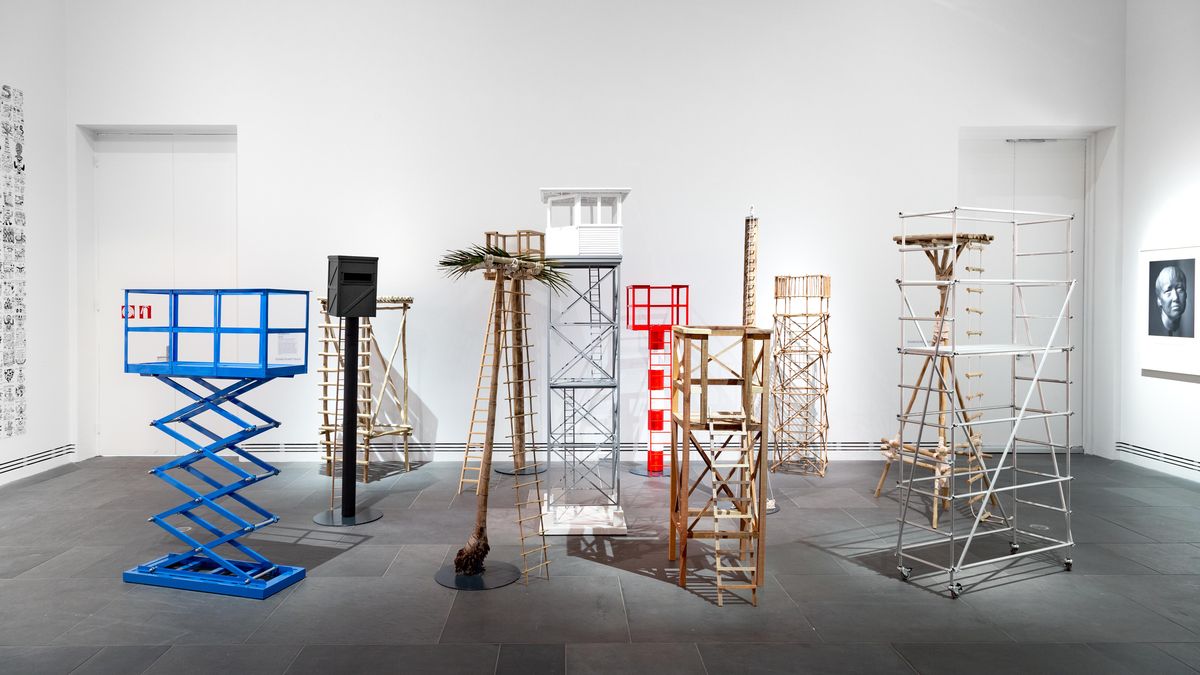 Sam Cranstoun
---
Sam Cranstoun is an artist based in Meanjin (Brisbane). Encompassing drawing, painting, video and sculpture, Sam Cranstoun's practice examines power structures and the potential for images to shape historical narratives. Cranstoun's research-driven projects often consider hidden or tangential aspects of 20th century historical events, places and figures. The source material for much of his work comes from the artist's digital archive comprising tens of thousands of images gathered from Google searches.
Look Out! is a series of sculptures, each one representing an archetypal watchtower based on Cranstoun's own watercolours of images from his digital archive. Stripped of their intended purpose, the sculptures emphasise their collective display over their individual identities.
Cranstoun is interested in the legacy of modernism and evokes the minimal aesthetic and industrial materials employed by artists such as Donald Judd. They also reflect the contemporary phenomena of surveillance culture and how it has dovetailed with the COVID-19 pandemic. During the initial phase of lockdown, Cranstoun began reading Michel Foucault's Discipline and Punish, taking interest in the idea of the Panopticon as a tool for surveillance and isolation during the European plague. Cranstoun is also interested in how such forms of mass surveillance lead to self-censorship.
Sam Cranstoun is represented by Milani Gallery.