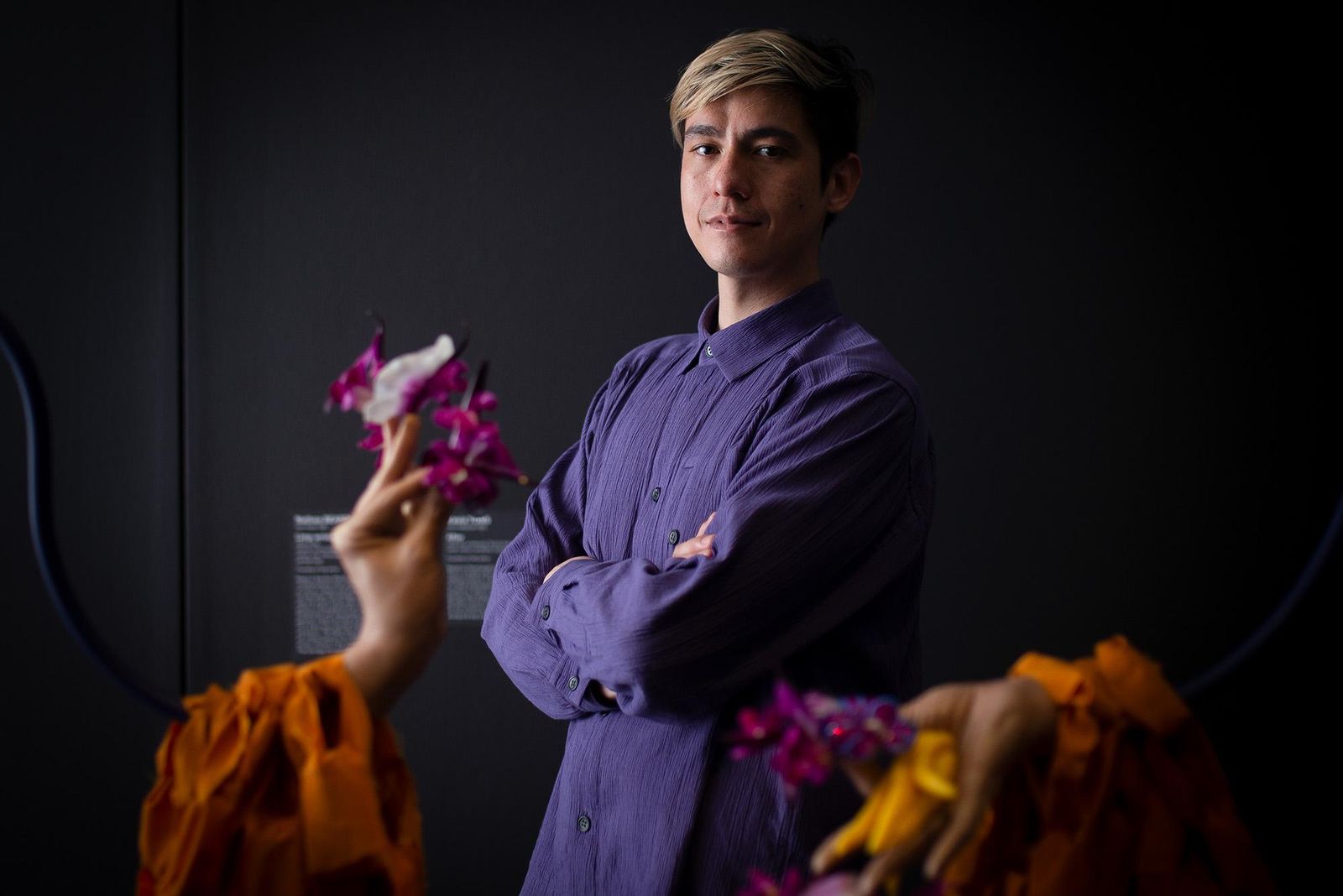 Nathan Beard
---
Based in Boorloo (Perth), Nathan Beard is a multidisciplinary artist who unpacks the influences of culture, memory and authenticity drawing upon his Australian-Thai heritage. Beard examines what it means to inherit a nuanced relationship to a culture from which you are biographically and geographically distanced.
Limp-wristed Gesture (i) sees the artist's hands cast in fleshy silicone as they perform a floral gesture from traditional Thai dance. Embellished with repurposed cultural objects, including garlands made from hand-stitched monks' robes, the work draws upon spiritual totems of cultural pride and expression.
The fleshy limpness of Beard's sculptures are underpinned by his childhood feelings of shame and anxiety inherent in the 'authentic' performance of his Thai heritage through traditional hand gestures. Beard reframes this cultural otherness through his queerness; particularly the adolescent self-consciousness around projecting effeminacy through expressive or limp-wristed hand-gestures. The work reclaims this precariousness through evocative excess.