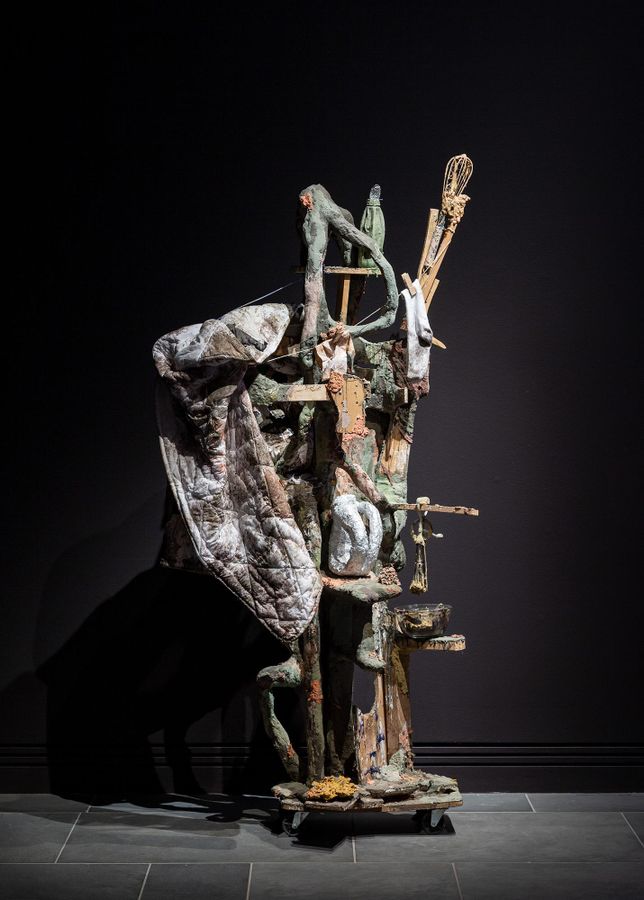 Nabilah Nordin
---
Based in Narrm (Melbourne), Nabilah Nordin is a Singaporean-Australian sculptor interested in material invention. Her installations embrace wonky crafting techniques, and playfully celebrate the visceral and anthropomorphic qualities of materials.
In Smudging Day (Family Grime), the bodily and the edible are mashed together, to reveal the uncontrollable excesses of the domestic space - as if the home is a science lab experimenting with bicarb soda and whopping milk sneezes. Interior boundaries blur, as cramped bedrooms, kitchens and toilets are combined into a fort, leaving bare the irrepressible evidence of human presence. There are growths and overflows, seeping liquids, oatmeal porridge, unexpected feathers and spongy damp carpets. On Smudging Day, inanimate objects are forever stained by the residue of human touch.
Cycles of construction and destruction characterise Nordin's studio process, as she 'unlearns' methods and techniques to maintain a state of conscious naïveté. She amplifies scraps and off-cuts, transforming them into parodies of monumental artefacts. They speak of unbridled ambition and impossible physical challenges. Nordin's ever-expanding sculptural vocabulary strives for the slimy, slopping, seeping, slippery seduction of sensuous surfaces. Forms topple and collapse upon themselves in a nonsensical cacophony of ridiculous attempts to make sculpture.
Nabilah Nordin is represented by Neon Parc, Melbourne.