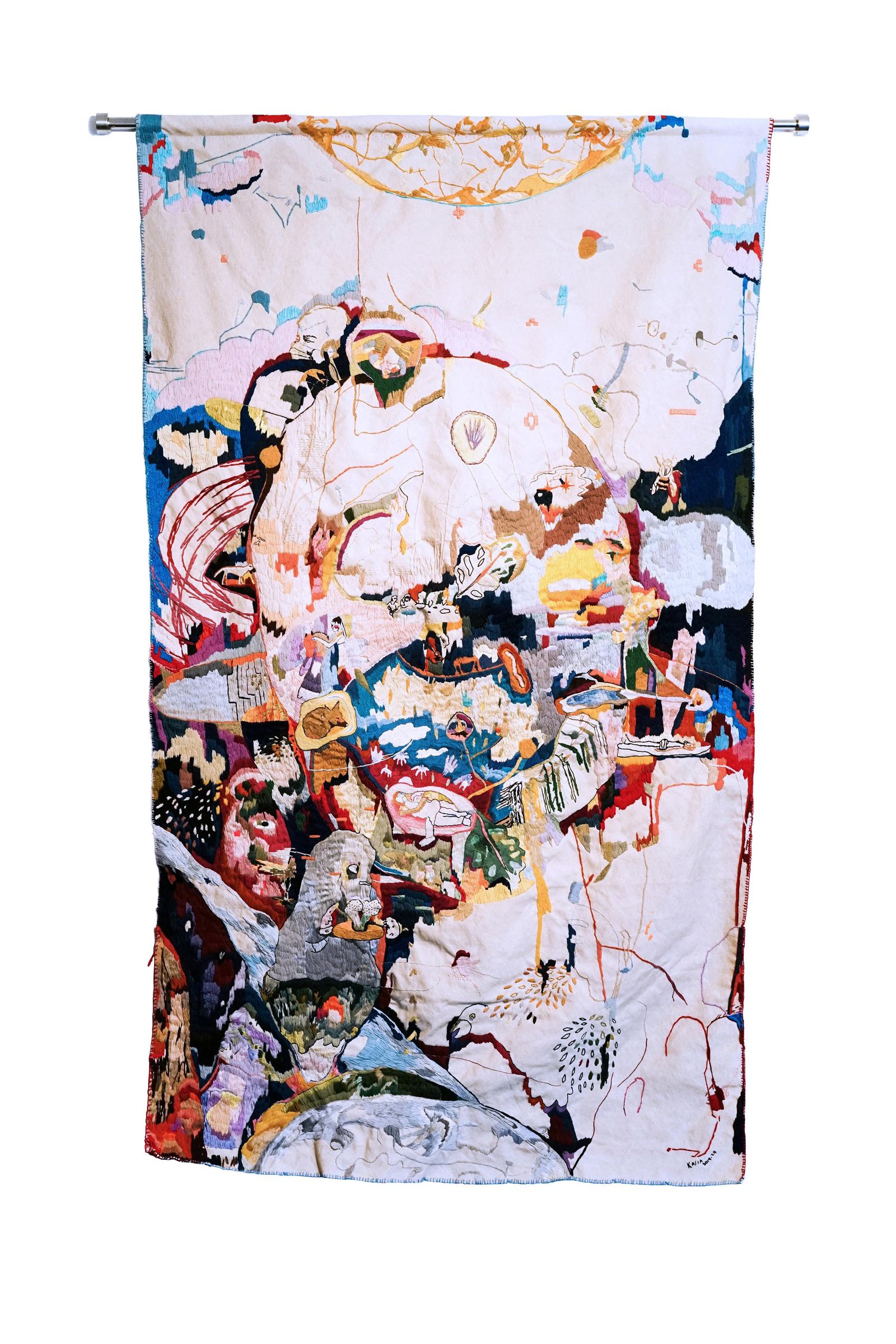 Kasia Tons
---
Based on Peramangk Country, South Australia, Kasia Tons is a textile artist who draws inspiration from making outdoors. Experiences of travelling and being immersed directly in environments underpin her practice, alongside themes of the internet, mental health and personal mythologies.
Created over several months, After is a hand-embroidered work that reflects the various locations in which it was created, including Alice Springs, New Zealand and South Australia. Walking in the back country of New Zealand, Tons carried this work for two months as she drew directly onto the canvas during the day and stitched into it in the evenings.
Inspired by the 1909 sci-fi novella The Machine Stops, After explores an imagined future where digital technology has thrived and died. In its wake, increasingly sensitive relationships between humans and our environments slowly return. After was initiated in a digitally isolated environment in New Zealand, and completed during a digitally increased environment of the COVID-19 lockdown.