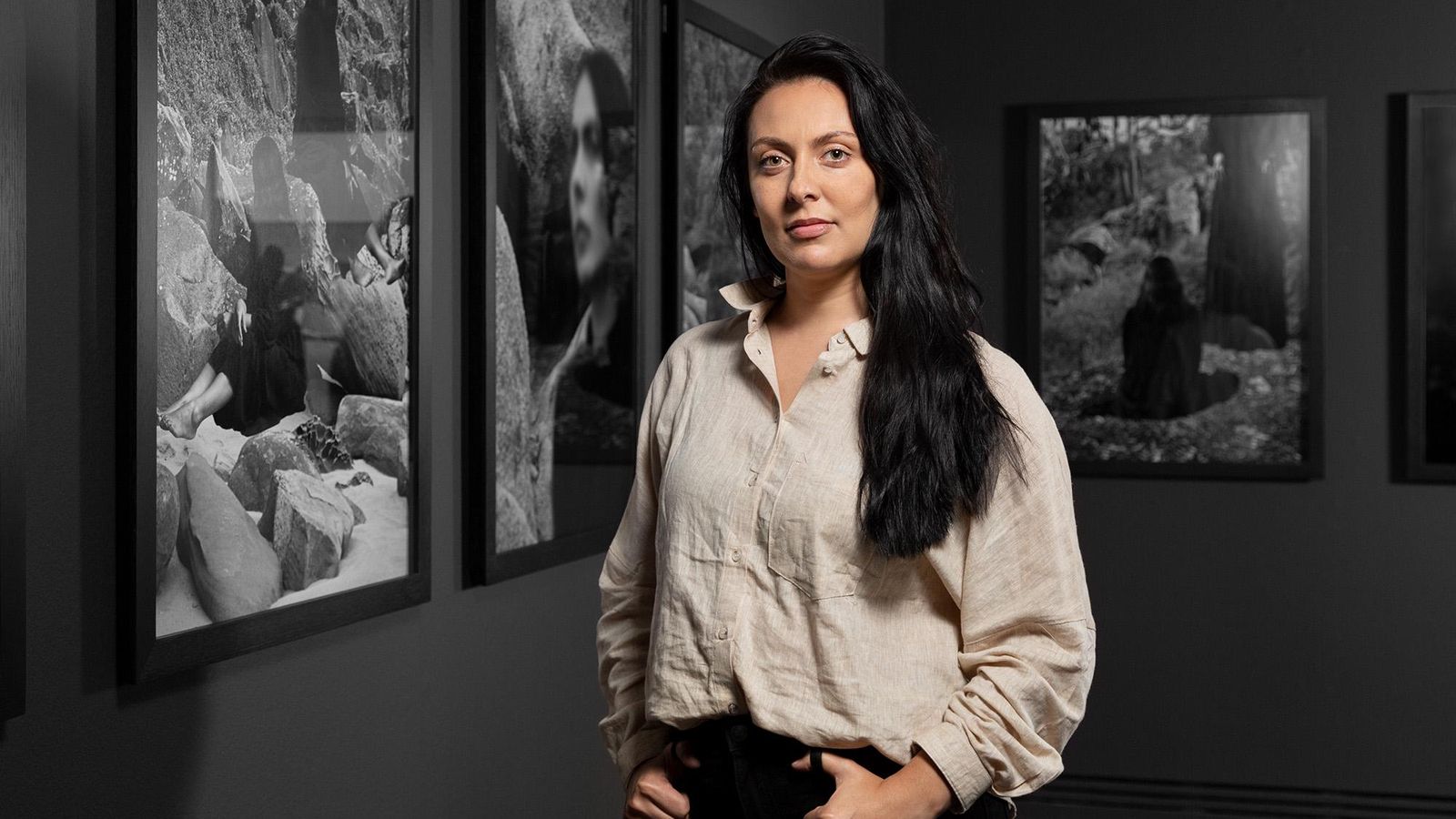 Hayley Millar Baker
---
Hayley Millar Baker is a research-based artist who uses photography to interrogate the way memories are made through acts of remembering and misremembering. She reflects upon the potential for personal recollections and historical accounts to become improvised and embellished. Millar Baker explores human experiences through a lens that is non-exclusive and non-linear. Her perspective is connected within memory and contemporary storytelling.
I Will Survive is a series of photographic digital assemblages that eschew a sense of truth. They are meticulously crafted from numerous images cut, layered, and repositioned into a single frame.
The series is concerned with stories of caution, superstition, and survival in the bush that were passed on to Millar Baker as a child. These cautions came in the form of warnings, myths, stories of ghosts and hauntings from her Aboriginal and migrant parents and grandparents. Carried from a young age, these experiences and stories become embellished or accrue heightened emotional resonances – they shift and change in their constant retelling. While some recollections become fictionalised, others cinematic and profound. The stories and memories that are planted as early seeds grow and change as we experience life.
Hayley Millar Baker is represented by Vivien Anderson Gallery.