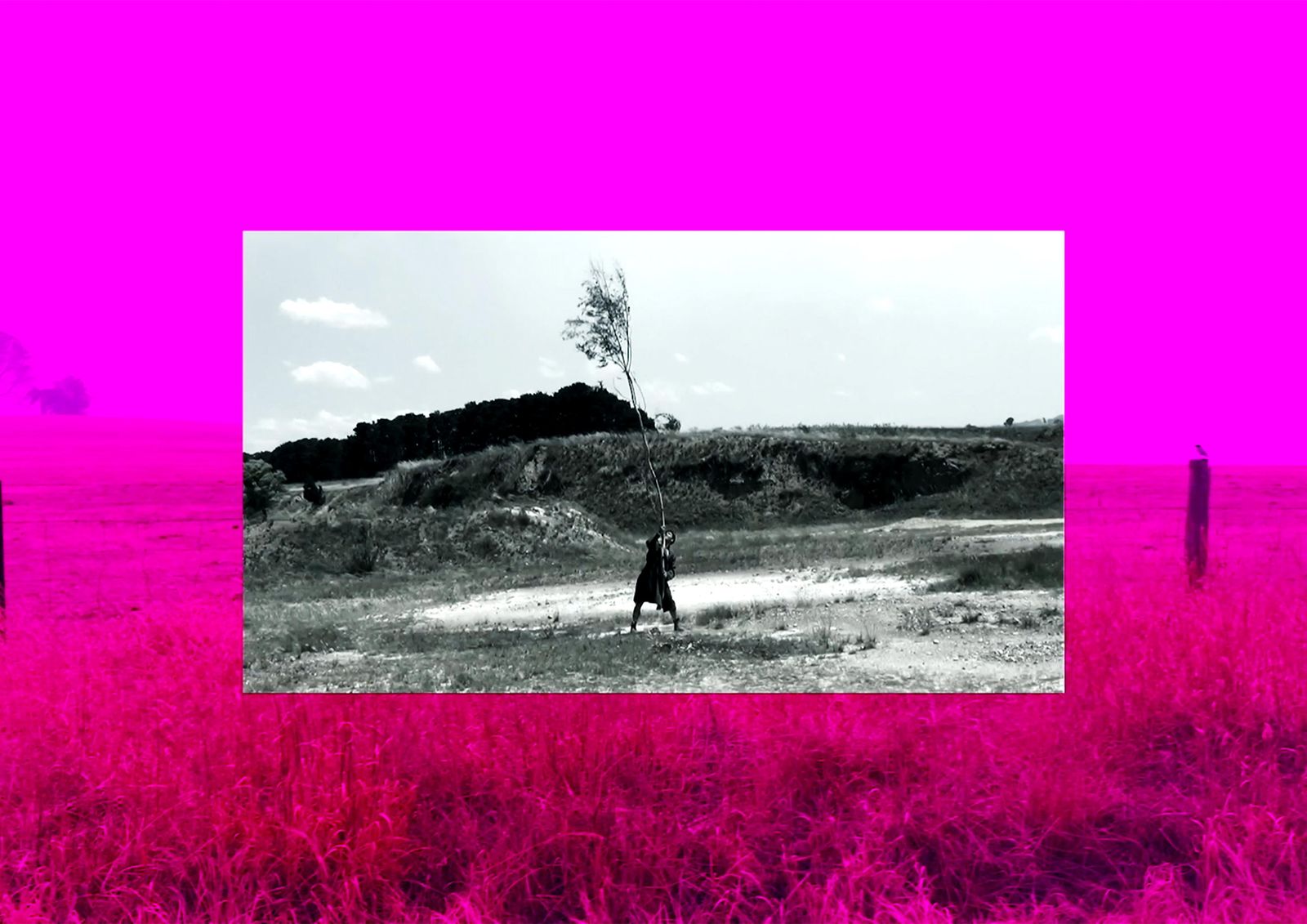 Dean Cross
---
Dean Cross is an artist of Worimi descent interested in colliding materials, ideas and history. Cross is motivated by the understanding that his practice sits within a continuum of the oldest living culture on Earth. He hopes to negotiate the poetic and the political in a nuanced choreography of form and ideas, and to enact First Nations sovereignty through art.
Reflect (Self Portrait as an Australian Painter) uses diversion (described by the artist as 'détournement'), digital collisions and borrowed narratives to collapse the history of two artists. This moving image work is a double portrait, where Cross' body collides with the figure of Sidney Nolan and the rhetoric that surrounds this Australian Modernist. At once, Cross presents himself as Nolan's surrogate, and reprimands Modernism's active erasure of Aboriginal Australia. Through his performative actions and digital choreography, he inscribes himself, and First Nations people more broadly, into the art historical canon (not as subtext or footnote) but as a central figure equivalent in status to Nolan.
The work's audio is borrowed from the documentary Nolan at Sixty, 1985, narrated by Kenneth Clark, and accompanied by imagery sourced from Cross' personal video archive. Filmed on Ngunnawal/Ngambri and Worimi Country, Reflect (Self Portrait as an Australian Painter) is a video self-portrait.
Dean Cross is represented by Yavuz Gallery Sydney & Singapore.