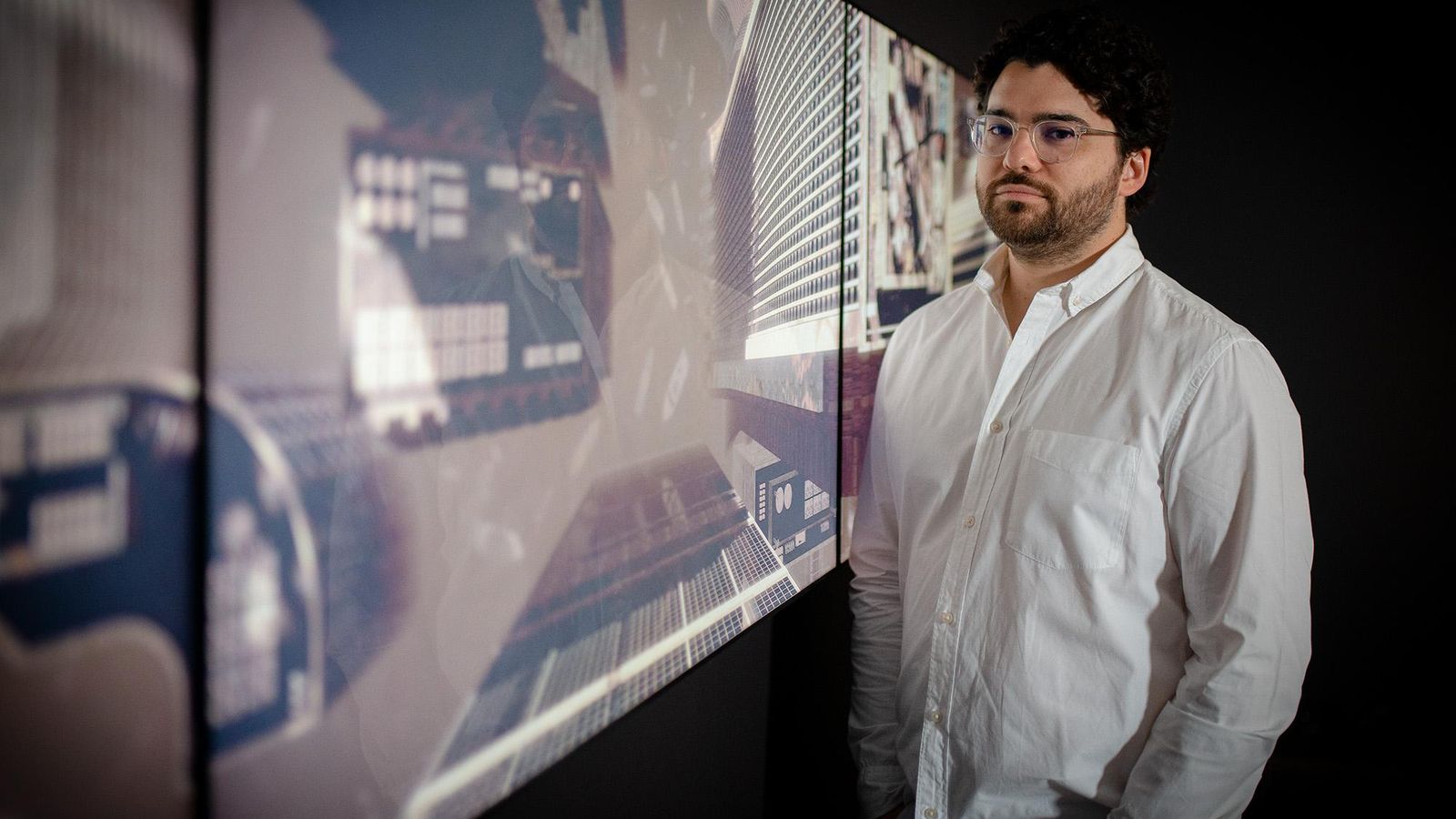 Daniel McKewen
---
Based in Meanjin (Brisbane), Daniel McKewen is an artist who investigates the intersections of contemporary art, pop culture, economics and politics. A Rising Tide is a video installation that imagines a post-apocalyptic near-future of flooded cities and crumbling skyscrapers. This familiarly cinematic scene was created using appropriated and custom-made visual and sonic elements, laboriously pieced together using gig-economy labour and videogame engine software. The title makes ironic reference to the old economics adage 'a rising tide lifts all boats', made popular by US President John F Kennedy as he spoke of the promise of a prosperous future.
The imagery is narrated by a reimagining of Max Ehrmann's 1920's prose poem Desiderata, becoming an overwrought lament for the lost civilisation depicted. Produced within the same structures of capitalism that the voice warns against, the work cynically suggests an uneasy sense of shared complicity in this potential future.
Daniel McKewen is represented by Milani Gallery.