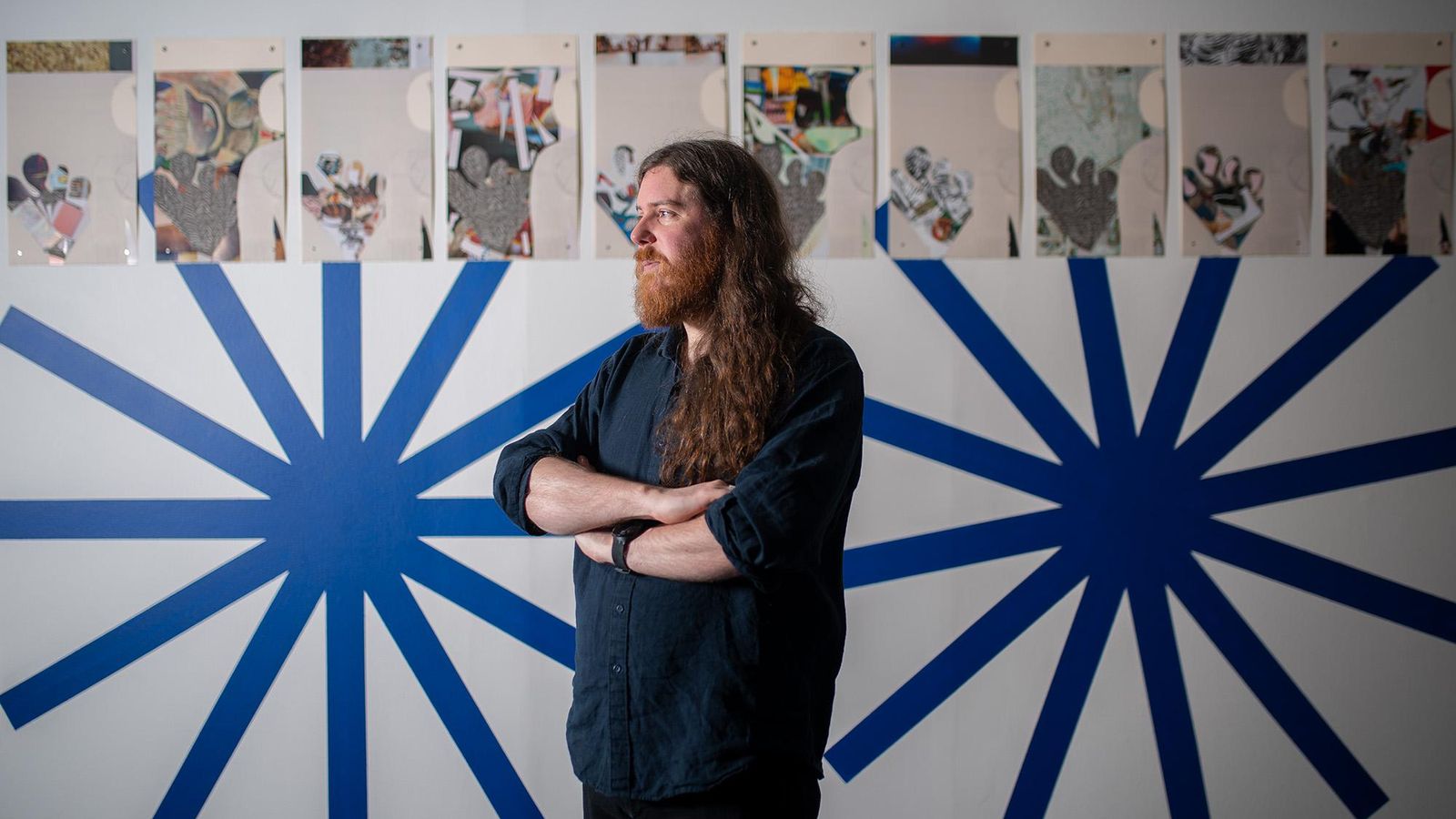 Alasdair McLuckie
---
Alasdair McLuckie's work explores the histories and rituals of making. Through a formalist sensibility, his work investigates the legacy of Modernism, including its movements, styles and mythologies.
Two Clocks and Sixteen Shoulders is a site-specific wall painting and series of sixteen collages. The imagery includes a cropped section of Henri Matisse's late 'cut out' work Zulma, 1950, which is then layered with found images on subjects ranging from art history to gourmet food. Through this iterative process, McLuckie comments on the circular perception of time, as opposed to common understandings of time as a linear experience. By juxtaposing art historical imagery with repetitive motifs, McLuckie also speaks to the proliferation and saturation of images in contemporary society.
Alasdair McLuckie is represented by Murray White Room, Melbourne and Mothers Tankstation Limited, Dublin and London.