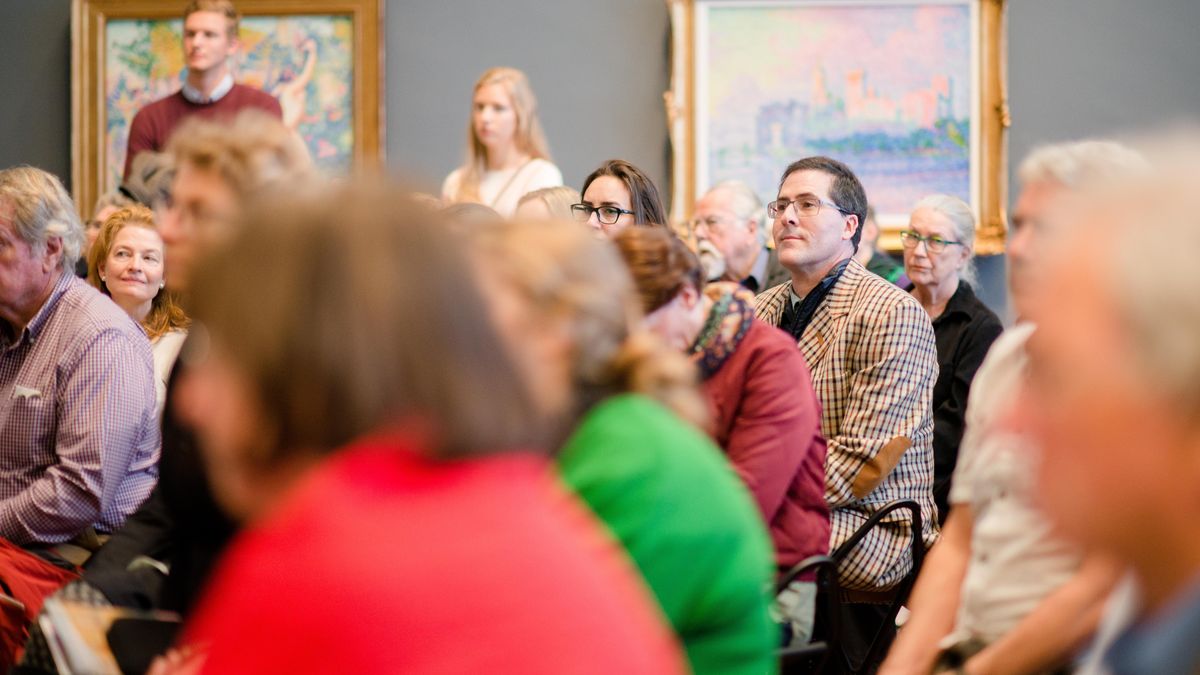 Tuesday Talks
---
Insights from experts about key works of art on display.
Every Tuesday at lunchtime, curators, artists and guest speakers share details and insights about significant works of art on display or exhibition themes with an engaged audience – both live and online.
Available live or in podcast form, linger longer with art, artists and ideas in our Tuesday Talks series.
Capacity limits apply. Free to attend.