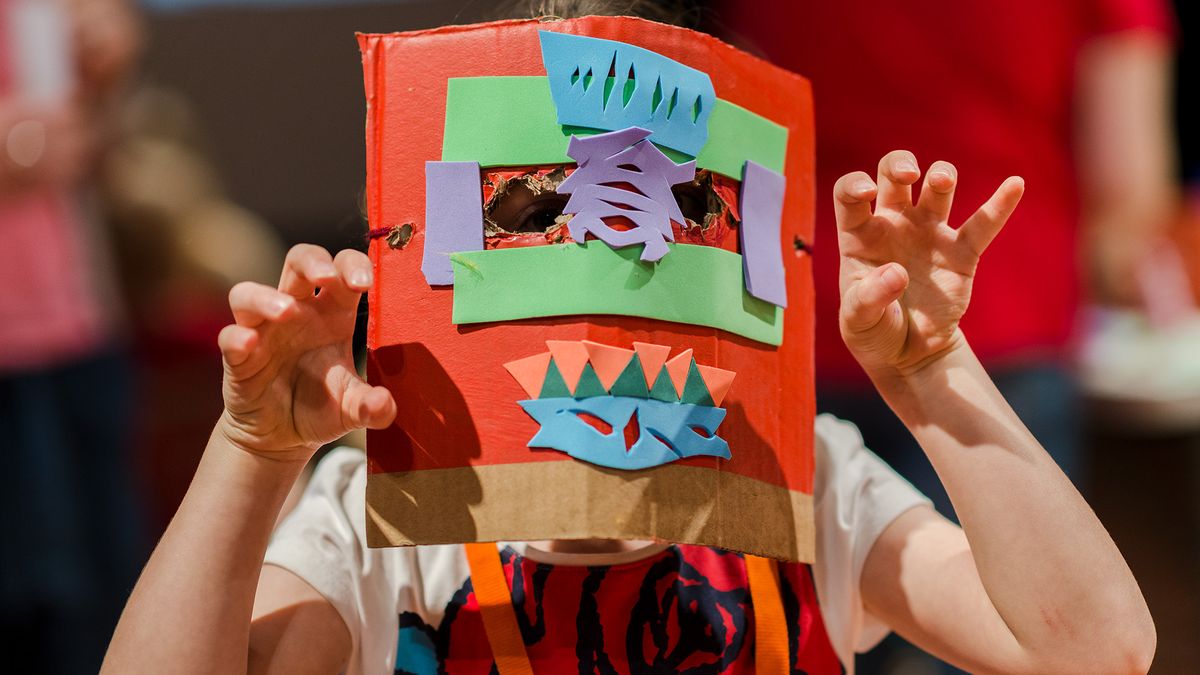 Start Online: Monstrous Mix
---
Experience Start Online from home this month with a range of activities for all the family to enjoy.
Join Start in June for a mega monster montage of making, moving and music to inspire your imagination and creativity. Have you made a monster or crazy creature from a Start activity? This month Adelaide Biennial artist Erin Coates is calling all monsters and hybrid creatures for the 2020 Start Art Prize and online exhibition in August.
Start Art Workshops - Monster Sculptures
Transform and combine found objects to make sculptural creatures with hybrid features.
Start Art Prize 2020
Calling all monsters… and monster makers! Use one of the Start Online activities to create a hybrid monster or crazy creature, submit your creations to be included in the 2020 Start Art Prize for junior art stars. All monster-inspired works of art by artists 3-12 years of age are eligible, it's a mega monster muster.
Digital Sketch Tour - Mechanical Monsters with Robin Tatlow-Lord
Get your cogs whirring, gears spinning and pistons popping as illustrator Robin Tatlow-Lord takes you for a walk on the robotic side of the 2020 Adelaide Biennial: Monster Theatres. Be inspired by Biennial artists to draw your own roving robot, awesome android or monstrous machine!
Hybrid Hula Hooping - Blooming Hearts Yoga
Get your hula hips ready for hoops, loops and slow flows in pose using hula hoop hybrid yoga, a fun fusion for all the family.
Monster Music - Adam Page
Come on a monstrous, mixed-up musical journey with composer and multi-instrumentalist Adam Page, a master of inventive hybrid music making!
Storytelling on Screen - Ubir the Great with Helen Lawry
Ubir is a monster, and her stomach is rumbling! It's lucky that Rosalie is so quick witted. A spirited story, inspired by an enchanting folk tale.
The Monster Theatres Studio
Hybrid Creatures
Delve into the dark waters of your imagination to make a unique collage creature inspired by the 2020 Adelaide Biennial of Australian Art. Use our templates to make The Studio activity at home and display your creation on a theatre backdrop.
Start at Home
Learn about the life and times of artists from the AGSA Collection and create your own work of art at home with our downloadable activity sheets.

Share your creations with us on Instagram
Tag @agsa.adelaide #agsaadelaide #startathome #museumfromhome