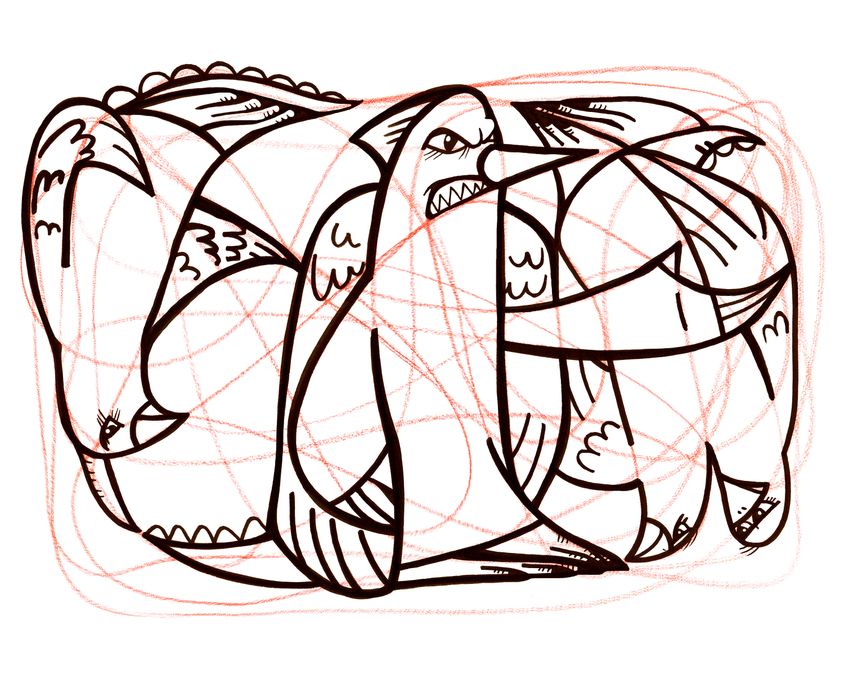 Warm up - Scribble Drawing
---
This is fun energy fuelled work out for your hands and a big stretch for your imagination. Who know what kinds of critters you will discover peering out under your scribbles.
Look at the wonderful woven work Absence Embodied by Chiharu Shiota.
Materials
Paper, red pencil and black marker
Step 1
Place your piece of paper down on the table; pick up your red pencil and GO!! Start scribbling. Use the whole space on your paper to create big bold round lines, gestures and crazy curves. Allow yourself about 10-20 seconds of scribbling time before you stop.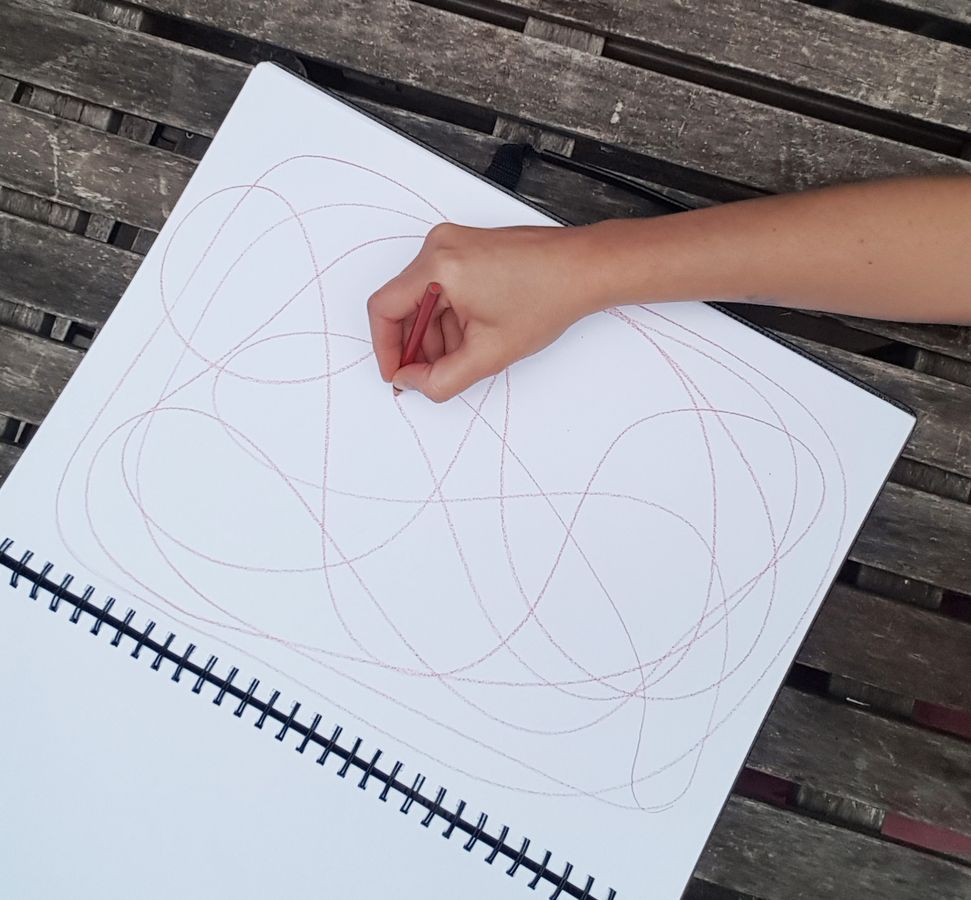 Step 2
Take a look at the all the lines you have drawn. Turn it upside down and around and look closely. What do you see? Are there monsters hiding in the scribbles you have made?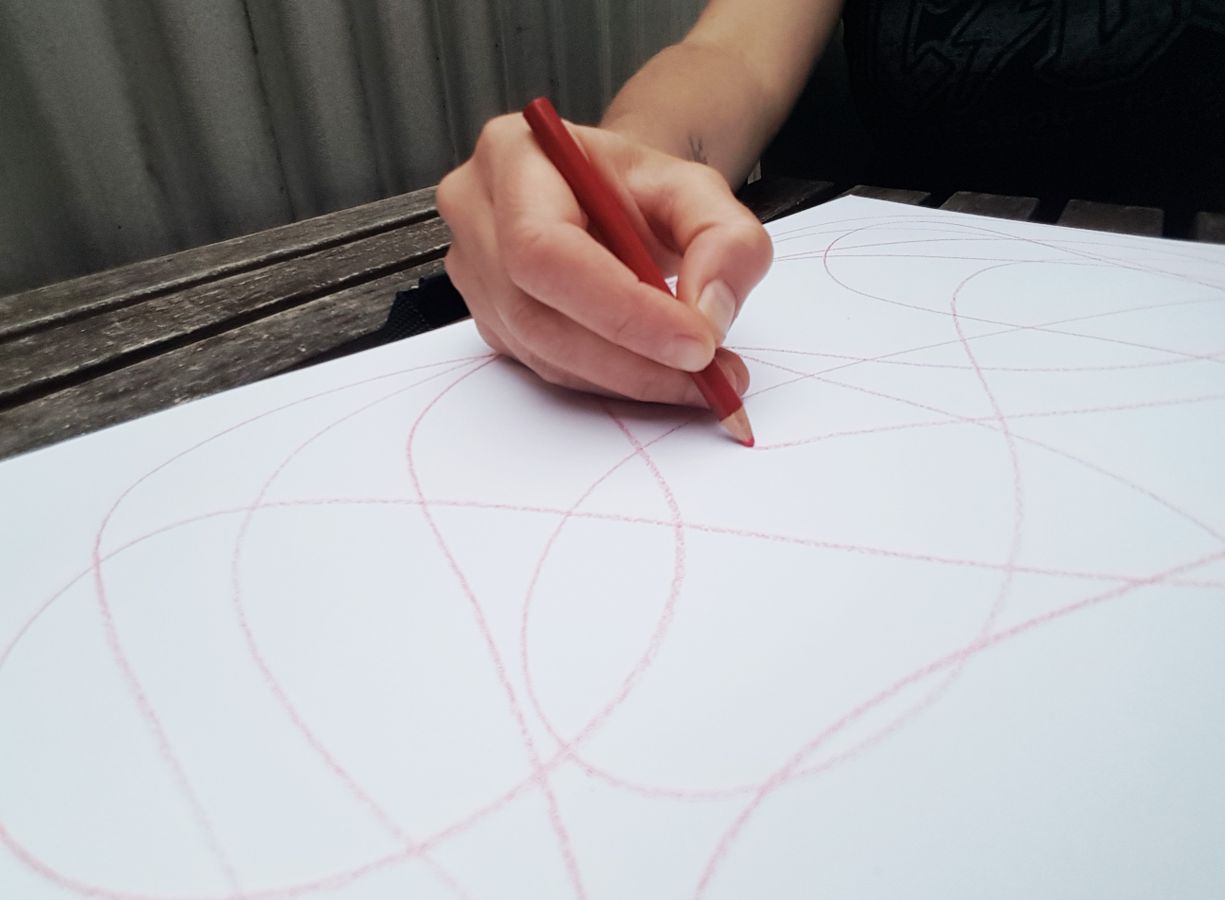 Step 3
Using your black marker and trace around the outline of all the monsters you can find. Use the lines you have made to form their shape. You can add extra features like eyes, teeth, a nose, hair, horns, scales and exaggerated tails.
Checkout Lauren's monster inspired scribble drawings below.