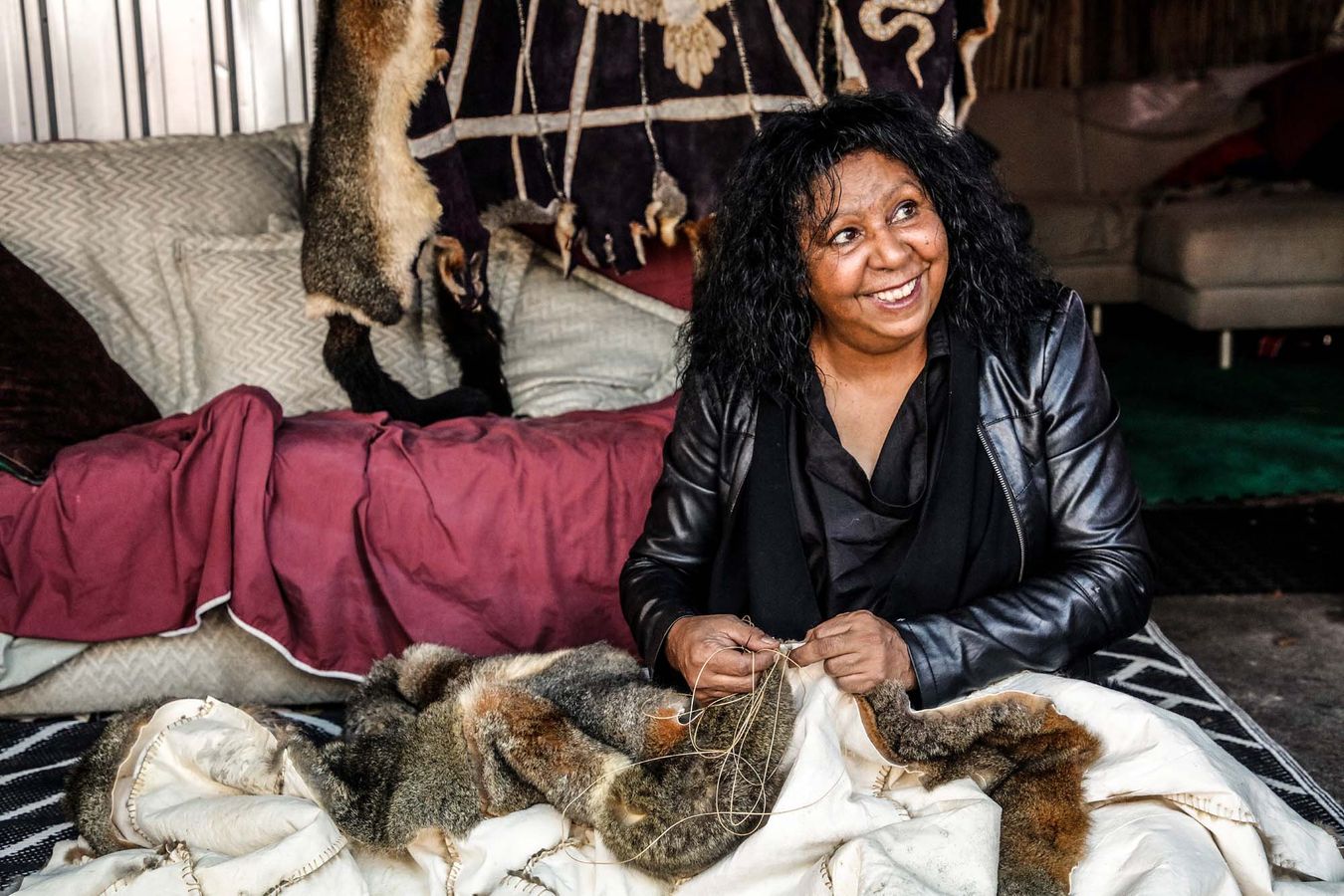 Maree Clarke
---
Remember Me
Maree Clarke is a renowned multidisciplinary artist, educator and curator who has spent the past thirty years researching and reviving Aboriginal cultural practices from south-eastern Australia. She grew up along the Murray River near Mildura and now lives in Naarm (Melbourne), where she works with the next generations of her family researching and reclaiming traditional techniques to make significant works of art.
The large-scale body adornments on display are made from river reeds, both natural and cast-glass, feathers, echidna quills and found and cast-glass kangaroo teeth. Hanging alongside are photographs of her collaborator nephews each proudly wearing one of the necklaces. The river reed necklace was traditionally given to visitors passing through Country as a sign of friendship and safe passage. The kangaroo-tooth body adornments were traditionally presented to individuals of high status in the community.
The processes for making these necklaces are labour intensive, so family members work with the artist to gather and prepare the materials, which include teeth, sinew, quills and feathers from roadkill. The great scale of the necklaces symbolises the enormity of loss suffered by Aboriginal people and Clarke's desire to re-establish strong and enduring cultural identity and knowledge through cultural renewal.
Artists
Maree Clarke
Yorta Yorta/Wamba Wamba/Mutti Mutti/ Boonwurrung people, Victoria/New South Wales

Len Tregonning (deceased)
Gunai/Kurnai people, Victoria/New South Wales