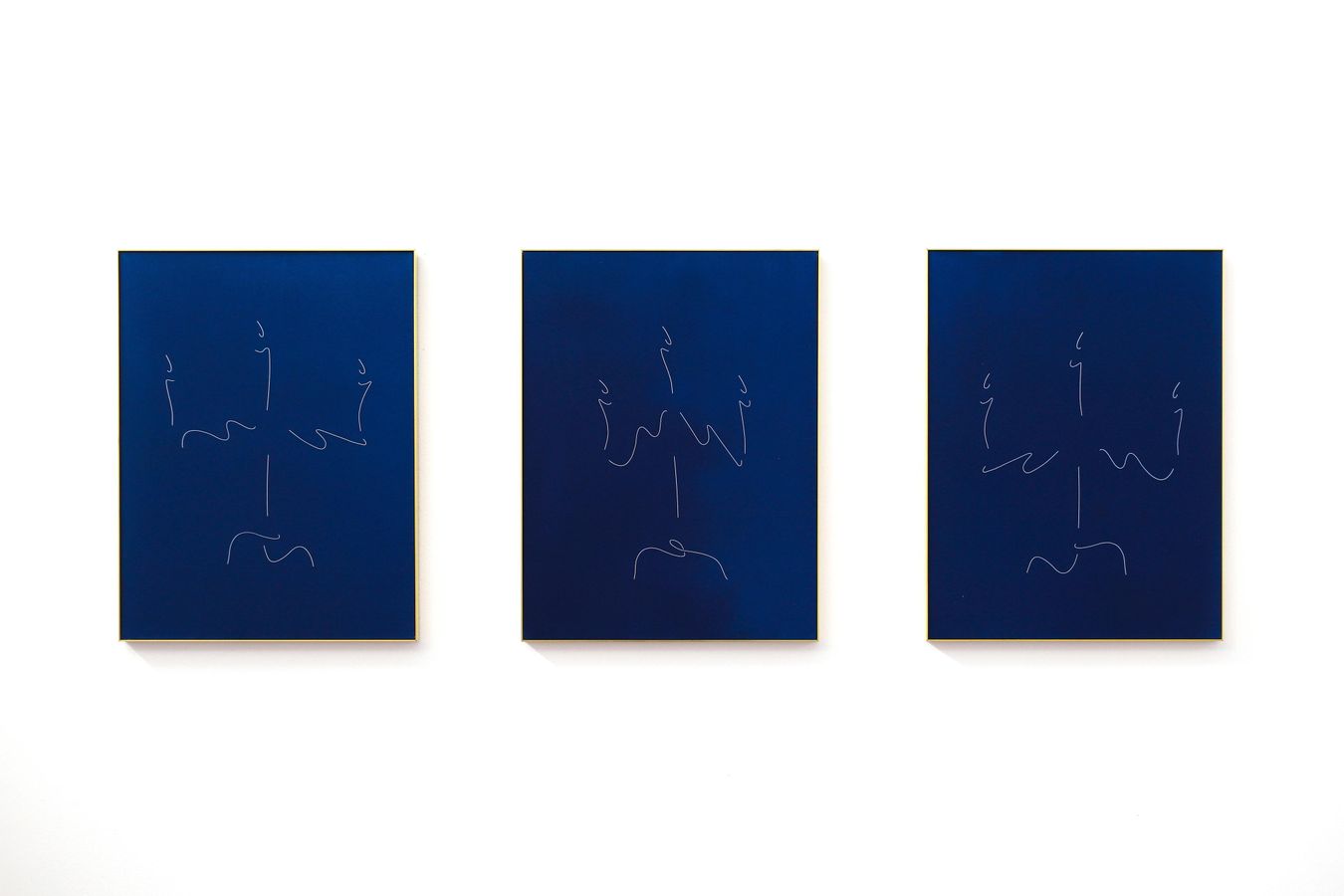 Tom Blake
---
With drawing and video as starting points, Tom Blake often uses fragmented moments, looped imagery and recurring motifs as potential sites for contemplating the psychological, architectural and technological frameworks that surround us in our lives.
The work presented here draws on the writings of Clarice Lispector, in particular Água Viva ('living water') and the attempts in this text at holding on to an instant of time. Taking the form of burning candelabras in three cyanotypes, these works are created by transposing drawings into fine pieces of wire, which are placed on chemically treated cotton rag and exposed to light.
This is echoed in the moving image component in which a fragment of the film The Beekeeper (1986) is looped across a pair of mobile phone screens – as the videos fall in and out of sync, they continuously meet each other in different moments throughout the day, creating myriad versions of the final seconds of this film.