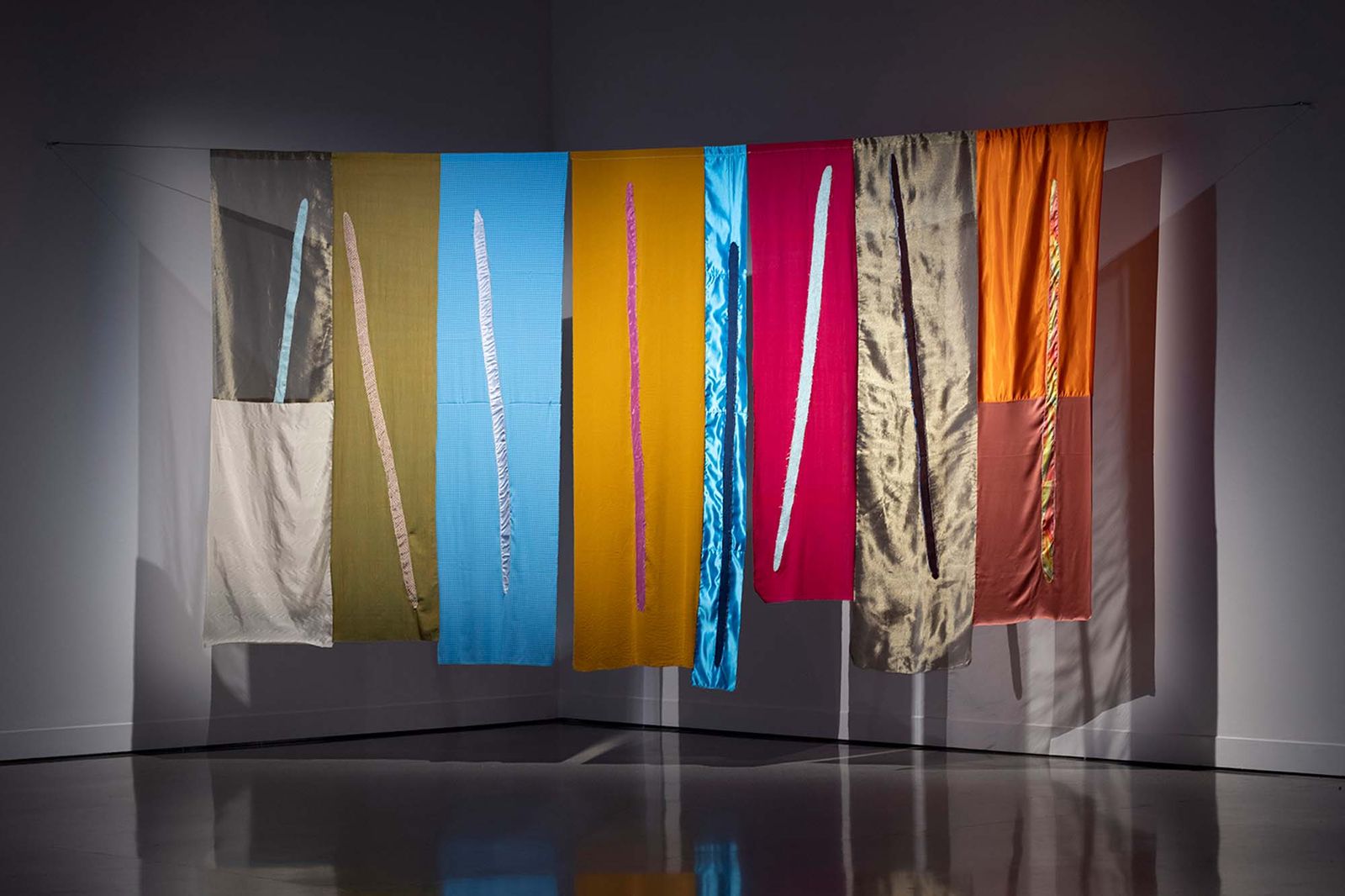 Katie West
---
Katie West (Yindjibarndi)is a textile artist whose works and installations consider how we weave our stories, places, histories and futures. She frequently uses motifs, such as baskets or digging sticks, to critique how museum collections can portray cultural objects and their makers as fixed in time.
In Fence lines & Digging sticks, West uses found fabric to transform star pickets into digging sticks or 'wana'. In developing the work, West reflected on her childhood on a farm in Noongar Yued Country, north of Perth, where she struggled to imagine how First Nations people lived traditionally on the land.
Fence lines & Digging sticks considers the similarity of form and overlapping uses of star pickets and digging sticks to provide nourishment and protection while representing differing relationships to Country.
Each fabric digging stick is a tracing of a steel star picket. By transforming the star picket into digging sticks, West hopes to imbue the star pickets that crisscross the agricultural regions of this continent with the fierceness and care of First Nations women.