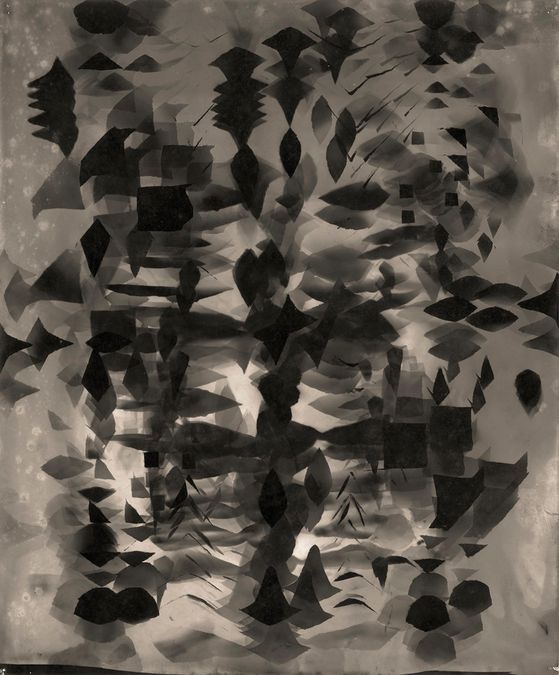 Untitled
---
The Untitled series of photograms continues Malani's earliest monochromatic and geometric studies of light and form, created when she was working with the Vision Exchange Workshop (VIEW), a space in Bombay (now Mumbai) for experimentation with emergent media technologies.
The photograms were made without a camera in 1970 and reprinted in 2018. The artist exposed photosensitive paper to light, using in a more complex way her paper cut-outs from her earlier photogram series, and adding a dodging technique, which she learned from her friend, the photographer Nasreen Mohamedi. The photograms were first exhibited in 1970 at the Pundole Art Gallery, Bombay, and were printed to a similar scale as the recent edition.
The camera-less photographs and three films, including Dream Houses I, all created at VIEW, register the ideological mood of that time, when artists and thinkers were consumed by hopes for a more positive future for India, informed by Jawalharlal Nehru's secular nation-building and the ideas of utopian architects such as Charles Correa.