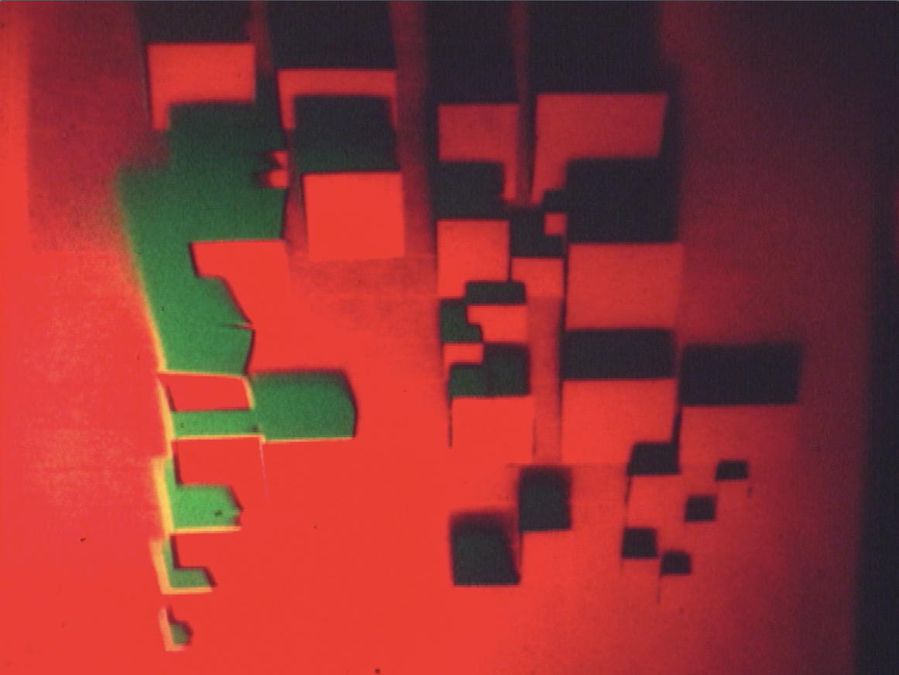 Dream Houses
---
Dream Houses was my very first visualisation of that dream for the city of Bombay, for its future
Dream Houses I, 1969, is Malani's earliest colour film, created after she graduated from Sir Jamshedjee Jeejeebhoy School of Art in Bombay (now Mumbai). She was invited by artist Akbar Padamsee to join the Vision Exchange Workshop (VIEW), a space for experimentation with emergent media technologies, where she made the film.
In this stop-motion animation shot with reverse stock film on VIEW's 8mm camera, Malani used a cardboard marquette and coloured lenses to create floating architectural blocks with a hallucinogenic palette. She expanded on Johannes Itten's and Josef Albers's research into colour theory, as she explored the complexities of additive colour in film.
Dream Houses I references the utopic vision of Indian architect Charles Correa within the wider nationalist ideology, inspired by philosopher and secularist Jawaharlal Nehru, India's first Prime Minister, who believed in a new India for all classes.