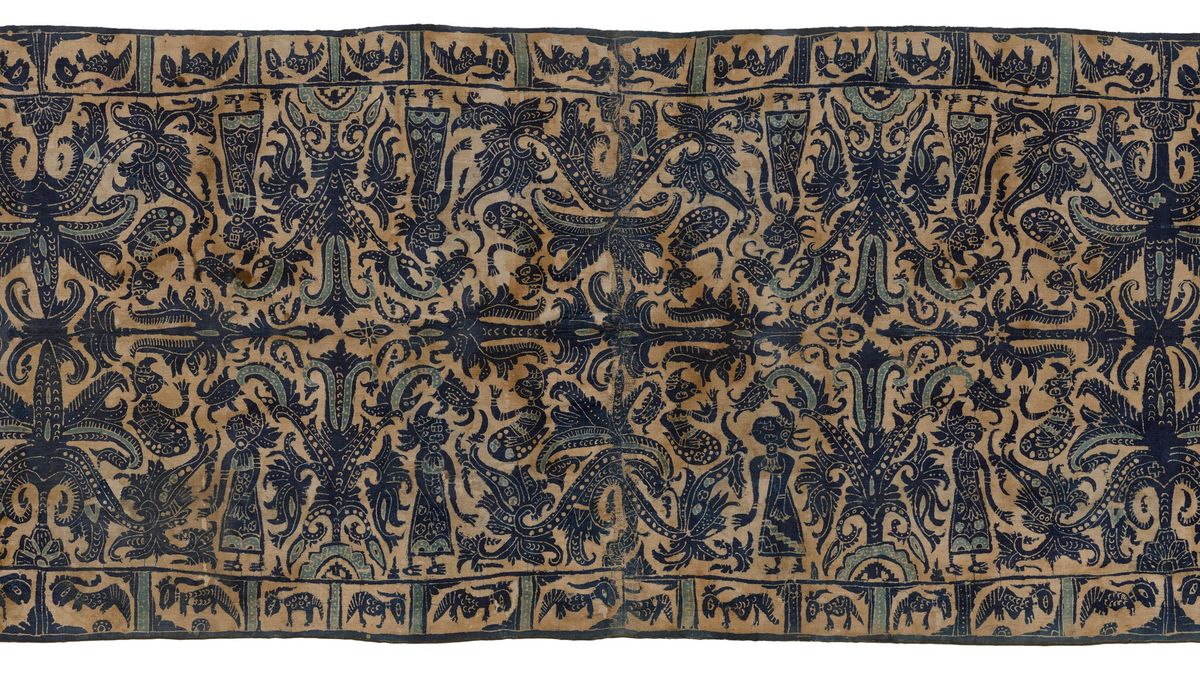 Interwoven Journeys: Book Launch & Symposium
Book Launch 10-10.30am, Symposium 11am-4pm
Free with Bookings
Radford Auditorium
---
Places are limited and bookings are essential.
Join us for the launch of the publication Interwoven Journeys: The Michael Abbott Collections of Asian Art, followed by a symposium led by experts. Opt to join us for either the launch or symposium, or the full day.
10 - 10.30am
The exhibition publication is officially launched by Director Rhana Devenport ONZM followed by AGSA's Vincent Ciccarello, Head of Philanthropy and Enterprise, and guest of honour Michael Abbott AO KC.
11am - 4pm
This symposium explores the works of art donated by Michael Abbott AO KC to cultural institutions across the country, featuring guest curators, scholars and writers from Australia and Indonesia.
Symposium Speakers & Topics

Michael Abbott AO, KC
introduced by Dr James Bennett
Interwoven Journeys: Michael Abbott Collections of Asian Art

Dr James Bennett
Curator of Southeast Asian Art and Material Culture, Museum and Art Gallery of the Northern Territory
A conversation beneath a tree: connoisseurship and a rare Indonesian textile from the Michael Abbott Collection

Nurdiyansah Dalidjo
Writer and researcher, Indonesia
Mixing cultural diversity in Cirebon batik: the 'Fragrant garden of Sunyaragi' (Taman arum Sunyaragi) motif

Dr Muchammadun
Associate Professor, Mataram State Islamic University, Indonesia
Continuity and changes in community art traditions: a discussion of Sasak textiles from Lombok

Dr Martin Polkinghorne
Associate Professor, Flinders University
Reuniting cargoes and The Michael Abbott Collection of Ceramics at Flinders University

Dr Maria Wronska-Friend
Adjunct Senior Research Fellow, Cairns Institute, James Cook University
Collected on Java for printing in Europe: Javanese batik in the 19th-century industrial collections

Dr Susan Scollay
Art historian, Honorary Senior Fellow, University of Melbourne
Poetics and politics: a Mughal qanat from the Michael Abbott Collection in the Art Gallery of South Australia

Yuexiu Shen
Assistant Curator, Art Gallery of South Australia
Beyond the afterlife: Tokwi and the Chinese diaspora in Indonesia and Northern Australia