Frida & Diego: Love & Revolution
24 Jun – 17 Sep 2023
Galleries 22, 23, 25
---
The Jacques and Natasha Gelman Collection of Mexican Modernism
Iconic works by two of the most influential and loved artists of the twentieth century – Frida Kahlo and Diego Rivera – feature in this Australian exclusive exhibition, alongside works by key Mexican contemporaries.
Love, passion and politics lie at the heart of Frida & Diego. The couple, radical in their art and politics, were at the forefront of the artistic and cultural avant-garde in post-revolution Mexico from the 1920s to the 1950s. Today they are worshipped globally for their fusion of traditional Mexican folk art and international modernism.
Featuring more than 150 works, including paintings, works on paper, photographs and period clothing, this major exhibition from the Jacques and Natasha Gelman Collection positions Kahlo and Rivera within the broader context of Mexican Modernism. It also includes works by Manuel and Lola Álvarez Bravo, Miguel Covarrubias, María Izquierdo, Carlos Mérida, David Alfaro Siqueiros and others.
Frida & Diego: Love & Revolution introduces Australian audiences to the intimate everyday stories of life and love as well as the grand narratives surrounding the political, social and cultural identity of Mexico and its peoples over the twentieth century.
Tickets
Adult $28
Concession $25
Members $20
Under 18 $12
Child (0-4 years) Free
Family (2 Adults + up to 3 Children) $66
Group of 8+ $21 per person
AGSA Member Season Pass $55
Member tickets available to current members of AGSA or other Australian State Gallery. Proof of valid membership required. Concession-priced tickets are available for Australian Government Concession Card holders and Full Time Tertiary students with valid Student ID. Australian Senior Card holders are eligible for Concession discount to ticketed exhibitions on Wednesdays only. Please present a valid Companion Card at the AGSA ticket desk to receive a complimentary exhibition ticket.
Last entry to the exhibition is 30 minutes prior to AGSA closing.
Extended Hours
Open late until 7pm on 8, 15 & 16 September
Open early at 9am during the last week from 11-17 September
Entry via Western Laneway and Fish Gates
Please note: Frida & Diego: Love & Revolution will not be open late on Saturday 9 September.
AGSA Members Ticket Offer
Join or renew as an AGSA member for 2 years or more and see Frida & Diego: Love & Revolution for free plus receive a complimentary Frida magnet and enjoy free registration to the Members film screening of The Flower of Life, curated by Mexican film curators Estefanía Díaz and Carlos Cruz from the Helios International Poetry Film Festival. * Conditions apply. *
For schools
School Bookings $50 per K-12 class, $30 equity​​, this rate does not apply to tertiary groups​. Guided and self-guided visits are available.
Exhibition Tours - Daily 3pm
Take a tour of Frida & Diego: Love & Revolution with a Gallery Guide. Exhibition tours meet in Gallery 25 at the exhibition entrance and are included with a valid exhibition ticket. No bookings required, however we recommend arriving early as capacity limits apply. Tours subject to volunteer guide availability.
Organised by The Vergel Foundation and MondoMostre in collaboration with the Instituto Nacional de Bellas Artes y Literatura (INBAL)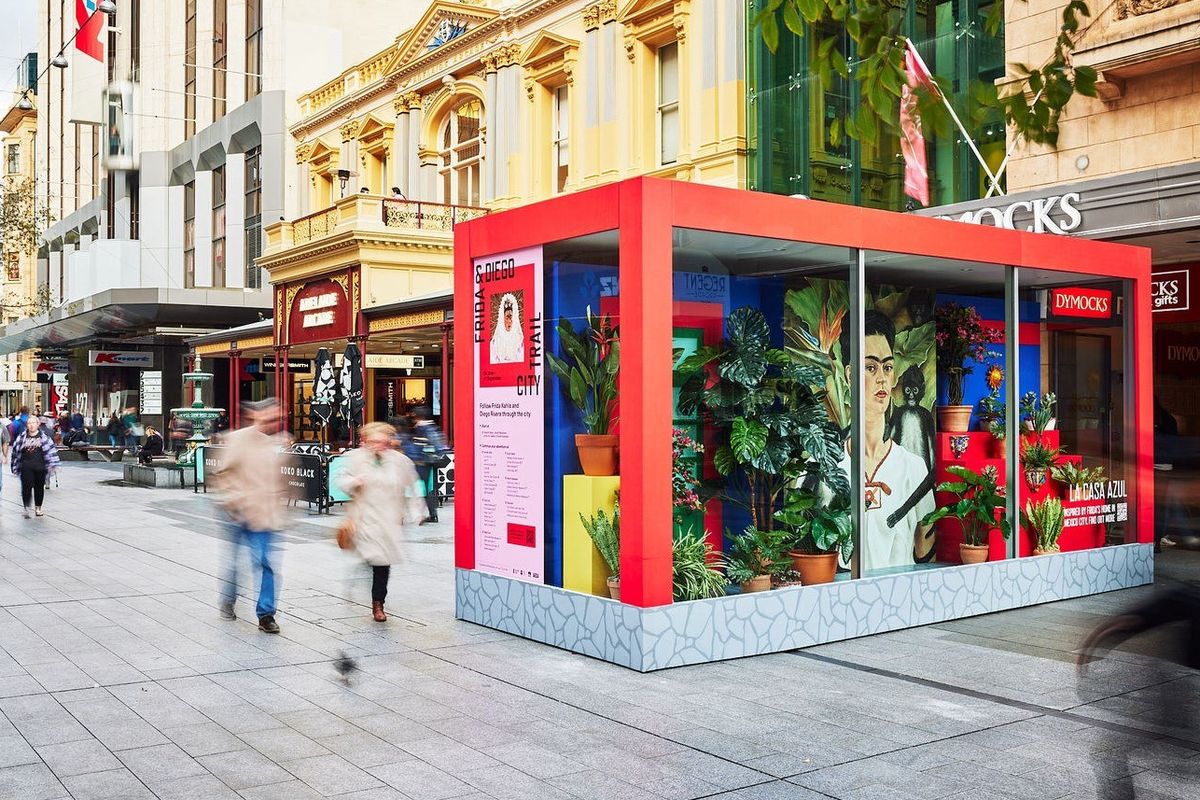 Frida & Diego City Trail
Continue your adventure with more than 30 pop-up experiences around Adelaide.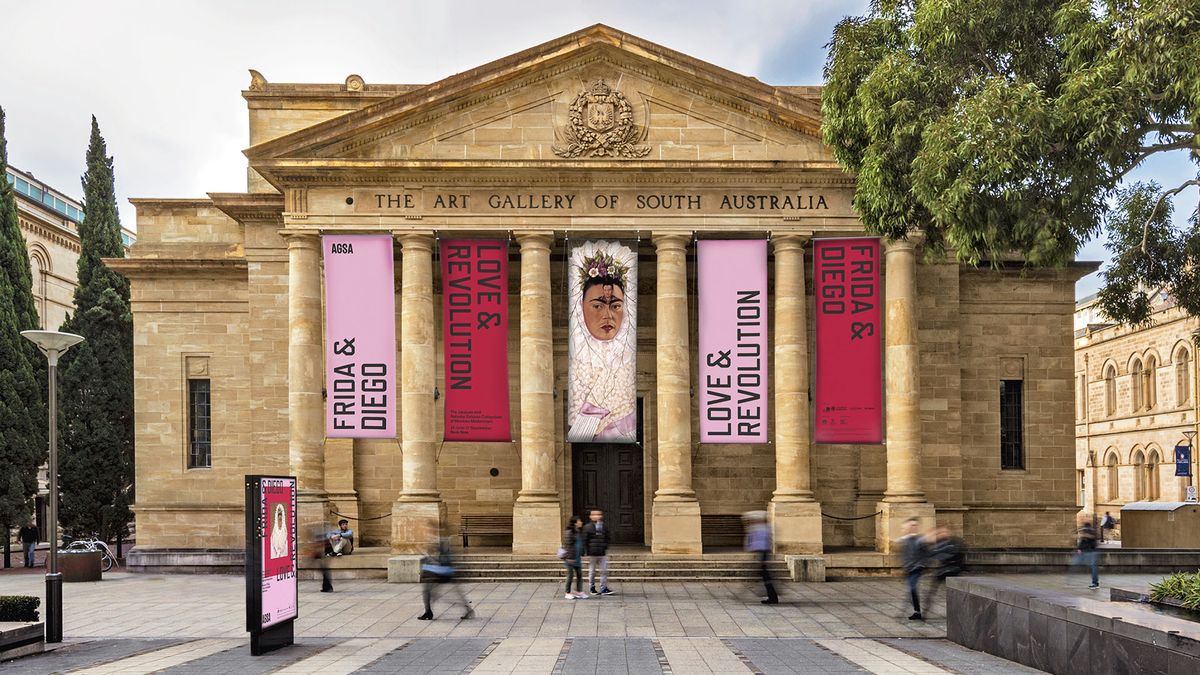 Plan your visit to Adelaide