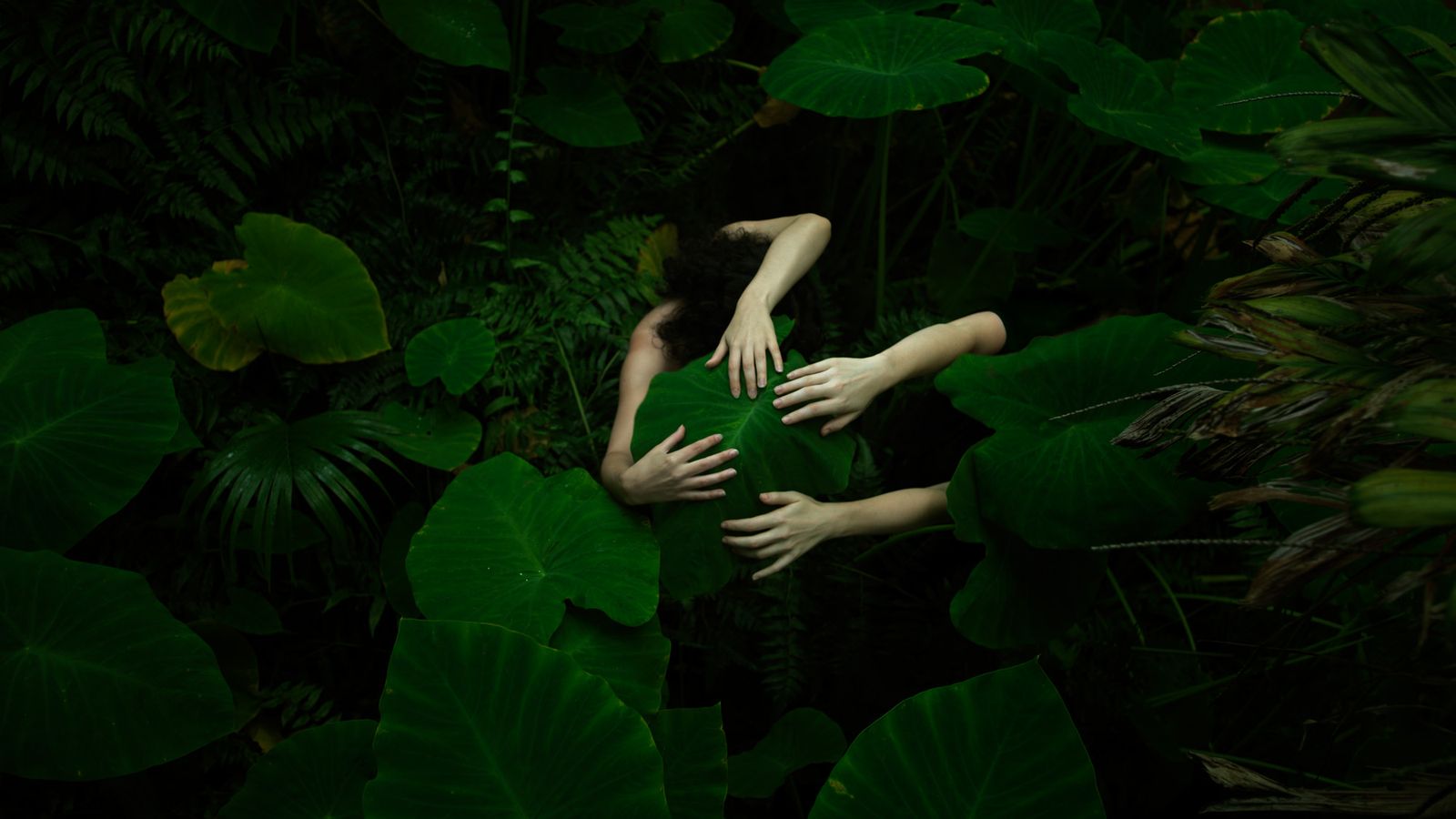 Tamara Dean
---
Intrigued by the natural cycles of life and death, nature and spirituality, and the role ritual plays in our lives, Tamara Dean creates works of art that investigate the world around her, posing existential questions about life itself and our place in it. Dean's practice relies heavily on her subjects experiencing and engaging with their environment. Importantly for Dean, the act of direction and observation while on location is a vital ingredient in the making of her work, enabling her to impart an authentic quality to her images, which then become transportative for her audiences.
Photographed for Divided Worlds in the bushland and ponds of the Adelaide and Mount Lofty Botanic Gardens, In Our Nature, 2018, follows the seasons of spring, summer, autumn and winter to draw parallels between the process of human aging and the cycles of life…Stream of Consciousness, 2018, is an installation-based work of art that aims for a transformative experience. In the centre of the space is a large reflection pool, where an image subtly and mysteriously resolves in the dark body of water before the viewer's eyes.
OWEN CRAVEN
The artist gratefully acknowledges Tony Kanellos, Museum of Economic Botany, Adelaide Botanic Garden,
Samstag Museum of Art, University of South Australia and Australian Dance Theatre, for their generous
support in the development of In our nature.
The artist also gratefully acknowledges sound artist David Kirkpatrick, scent designer Ainslie Walker and
UAP for their collaboration on the work Stream of Consciousness; and additionally, the support of Genevieve
Murray/Future Method Studio and 107 Projects.
This project has been assisted by the Australian Government through the Australia Council,
its arts funding and advisory body
Generous support from Martin Browne Contemporary, Simon and Catriona Mordant, Sue Cato, Brett Clegg,
Kathy and Peter Snowball
Listen to Tamara Dean's artist talk HERE