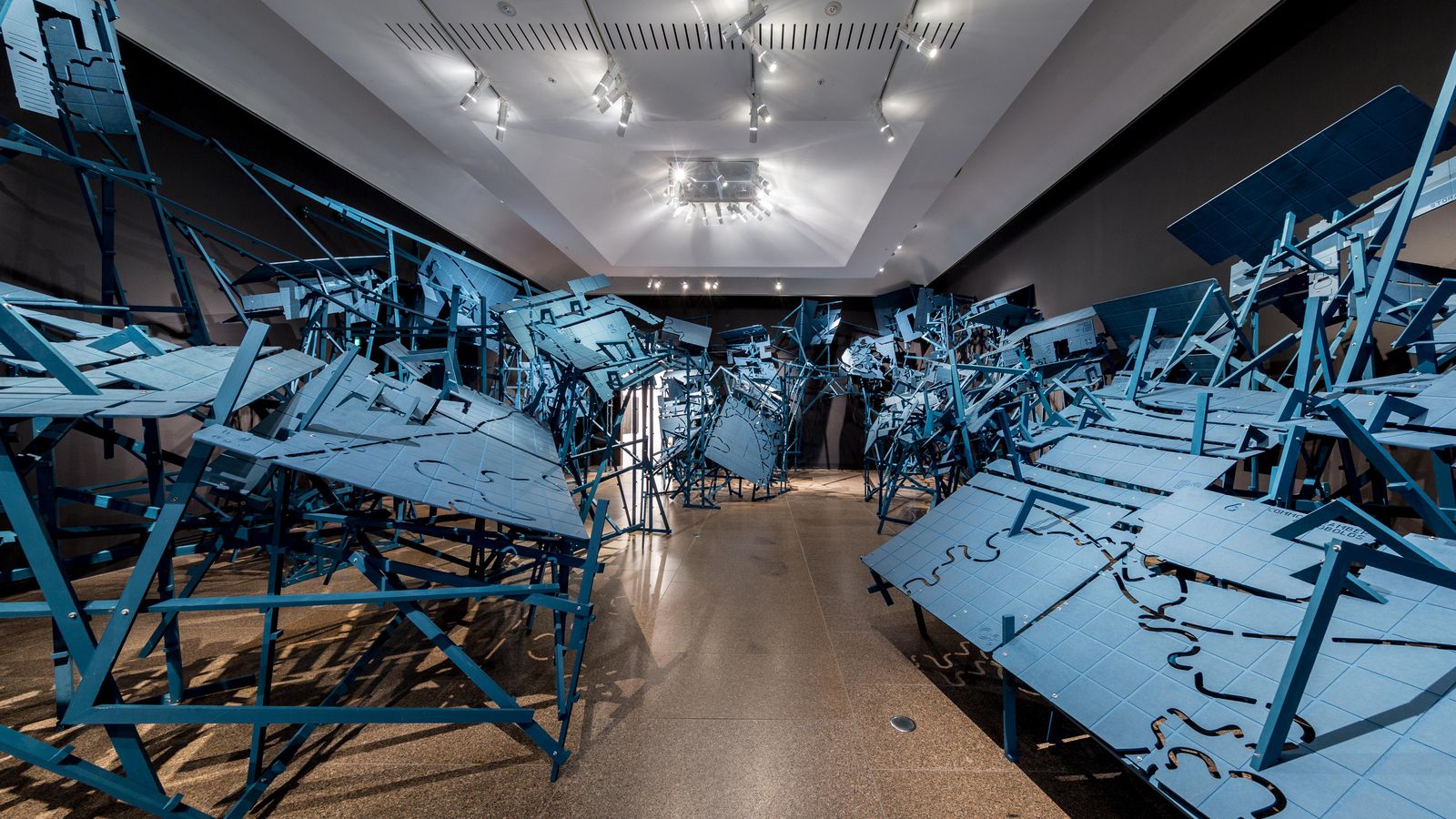 Roy Ananda
---
Roy Ananda's interest in speculative fiction drives his obsessional fandom and has led to the most unlikely of sculptural creations. His new work, Thin walls between dimensions, 2018, for Divided Worlds, celebrates the iconic role-playing game, Dungeons & Dragons – purpose-designed as the basement entry to the Art Gallery of South Australia's sprawling Adelaide Biennial – where Ananda welcomes us to the underworld, his underworld, and to the unexpected.
In the words of catalogue essayist Ashley Crawford,
You don't necessarily need to be a fan of the source of his inspirations to experience the sheer celebratory exuberance of Roy Ananda's work, its cerebral ambitions, its craftily exposed appropriations, the sense of bordering on a celebration of religious ecstasy.
ERICA GREEN
The artist gratefully acknowledges that this project has been assisted by the Australian Government through the Australia Council, its arts funding and advisory body