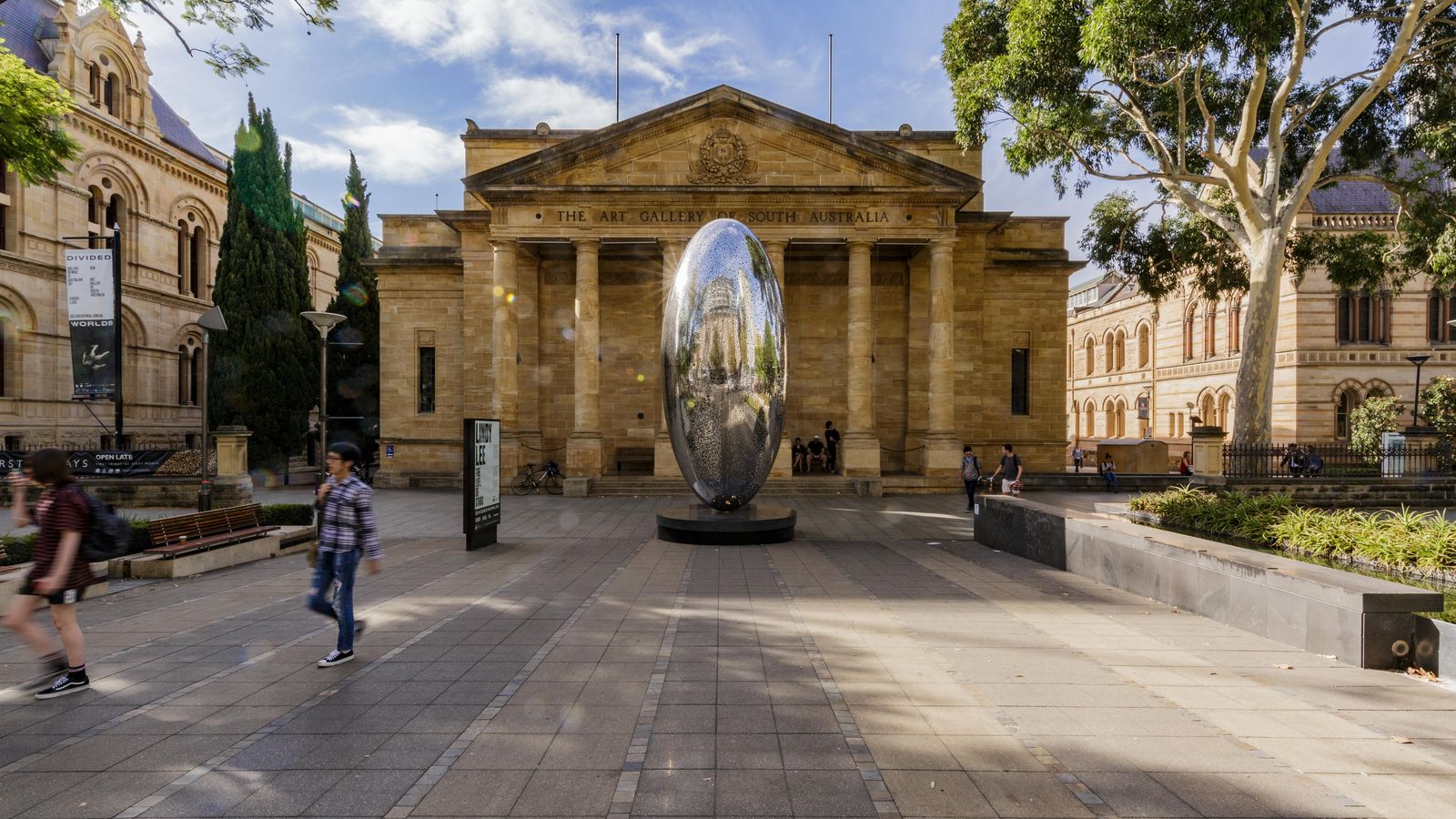 Lindy Lee
---
Situated at the entrance of the Art Gallery of South Australia, Lindy Lee's six-metre sculpture The Life of Stars links the Art Gallery of South Australia and its exterior forecourt. Fabricated by Lee in China, the work features a densely perforated surface and dappled luminosity. Together they suggest a universe within, while its oval form recalls the beginnings of life itself.
Visible by day and night, The Life of Stars appears both to contain and radiate light. This delicate play between interior and exterior, form and emptiness is significant. The concentric circles upon its surface evoke, moreover, Indra's net – a vast radiating web that connects points of light across the universe.
Over the past ten years, Lee has shifted away from figuration towards a more abstract approach, reflecting her long-standing engagement with Buddhism. She presents three bodies of work as part of the Adelaide Biennial to reflect the different aspects of her current practice. Unnameable, 2017, a recent bronze work, contextualises The Life of Stars and suggests the push and pull of opposing forces, its radiating form mimicking the endless expansion and contraction of the universe. Reflecting on her works for Adelaide, Lee observes that they are both about 'the bigness of the universe'.
Rachel Kent
Podcast
Listen to Leigh Robb, Curator of Contemporary Art, discuss Lindy Lee's work in the 2018 Adelaide Biennial