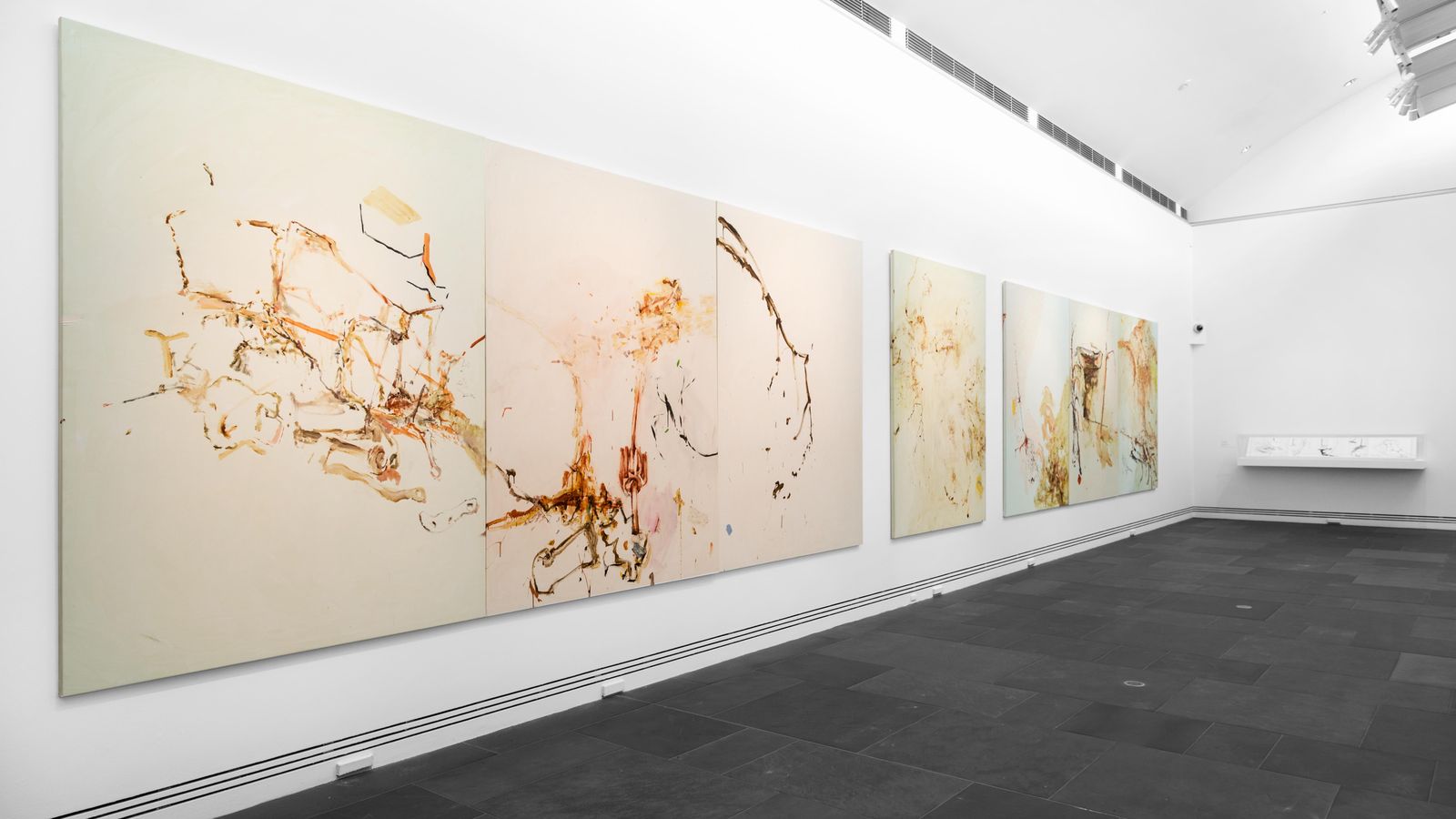 John R Walker
---
John R Walker's profound engagement with landscape has been a key to his artistic practice since he moved from Sydney to Braidwood in country New South Wales in December 2002.
Walker is interested in a deep sense of time, in geology, palaeontology and environmental history in general. In preparation for a visit to Oratunga in South Australia, on the traditional lands of the Adnyamathanha people, he undertook background research and read widely. The best-known paintings of this area are by Hans Heysen (1877–1968), who depicted the rugged ranges and curving hills, which felt to him like 'the bones' of the landscape itself.
While also spending time in Burra, south of Oratunga, Walker worked in concertina Chinese albums, the format of which is beautifully suited to the idea of unfolding journeys of discovery. Walker found Burra (a former copper mining town) to be a place of contradictions, conveying the layers of recent history and degradation of the environment while retaining flashpoints of lyrical, delicate beauty.
Back in Walker's Braidwood studio big spaces of canvas open up for the distillation in the Oratunga Burra Suite, 2017, for Divided Worlds. By this point – after a period of accumulation – the process is akin to poetry and music. In the intuitive unfolding in the studio, space, time and memory coalesce.
DEBORAH HART
Listen to John R Walker's artist talk HERE