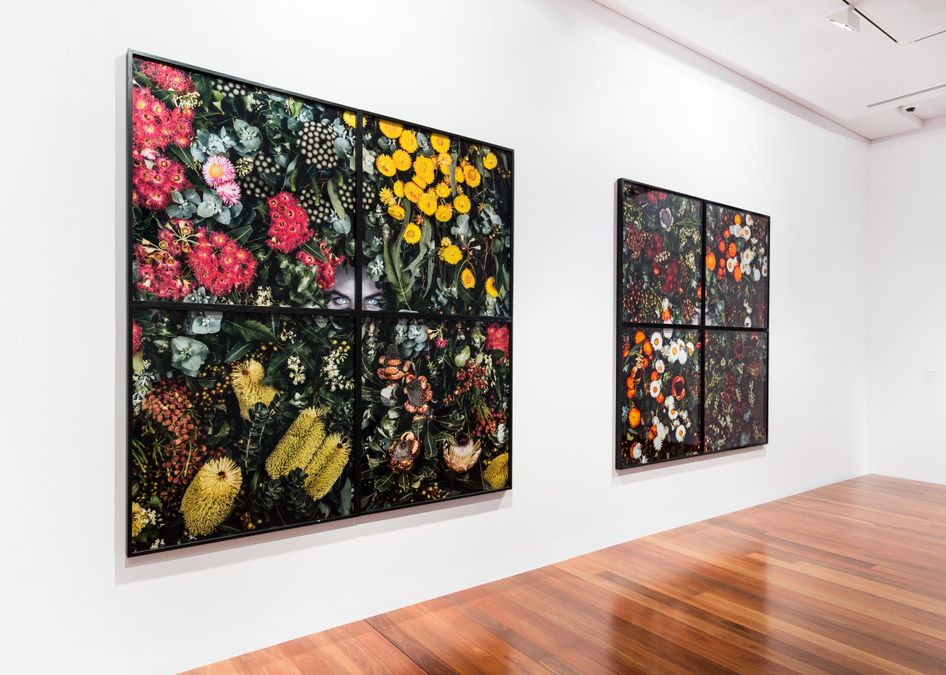 Christian Thompson
---
An inheritor of the linguistic 'shards of the classical culture'[1] of the Bidjara people from central western Queensland, Christian Thompson incorporates his father's officially 'endangered' language into his soundscape and film works, believing that, while even one word is spoken, a language cannot be extinct.
Thompson's performances, captured on film, in photographs or scores are fantastical edifices that are not only the husk for the cultural kernel but are themselves intriguing creations, like a spider web inviting the unwary to enter and be entrapped, to reference writer Marina Warner, in this alchemist's magical aestheticism.
HETTI PERKINS
Noel Pearson, 'A rightful place: race, recognition and a complete commonwealth', Quarterly Essay, 55, 2014.
The artist gratefully acknowledges that this project has been assisted by the Australian Government through the Australia Council, its arts funding and advisory body