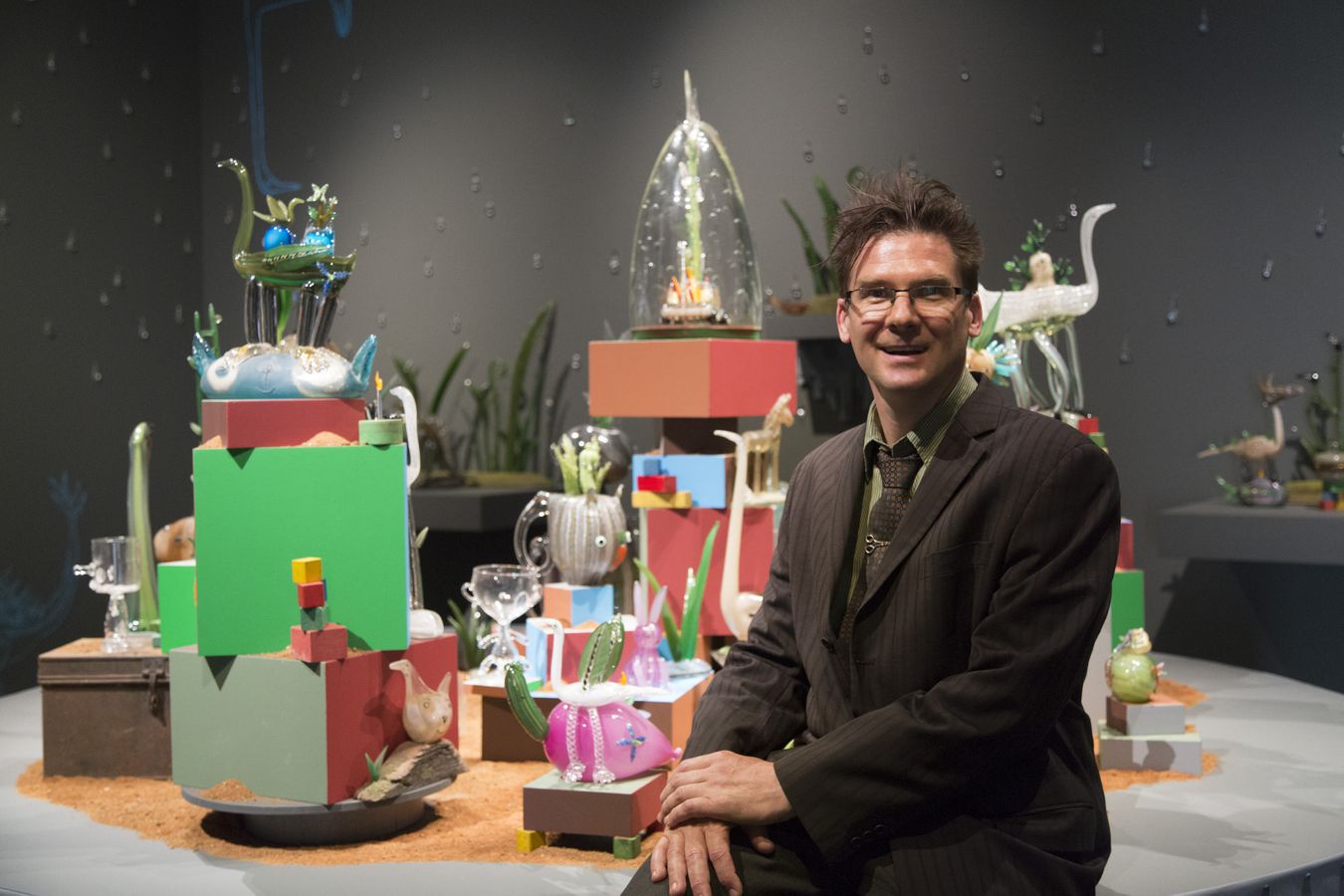 Tom Moore
---
In the 2016 Adelaide Biennial Tom Moore is everywhere. Moore is certainly more – his work can be seen from the front forecourt and façade of the Art Gallery of South Australia on North Terrace, to inside the Art Gallery itself and then east along North Terrace to the last standing Museum of Economic Botany in the world, nestled in the Adelaide Botanic Garden. Such abundance and proliferation is perfectly apt for an artist with a generative practice founded on the arcane and secretive art of glass making.
Made initially as a drawing, and then blown and hot worked in glass, before a perverse reversal into an enormous inflatable plastic sculpture, Planktonic self (2015-16), positioned on North Terrace, signals Moore's fascination with hybridity and mutation. Elsewhere Moore's sculptures, like the marvellous metamorphic objects crafted by hand and by nature in the sixteenth century Wunderkammer, appear to be one thing, but are really another. Plant-birds, tree-cars, flaming-pickles and potato-fish confuse the animal, mineral and vegetable. They charm us but also reveal a world at risk.
Tom Moore's work is on display on the front forecourt and in Gallery 9 at the Art Gallery of South Australia and at the Santos Museum of Economic Botany during Magic Object.