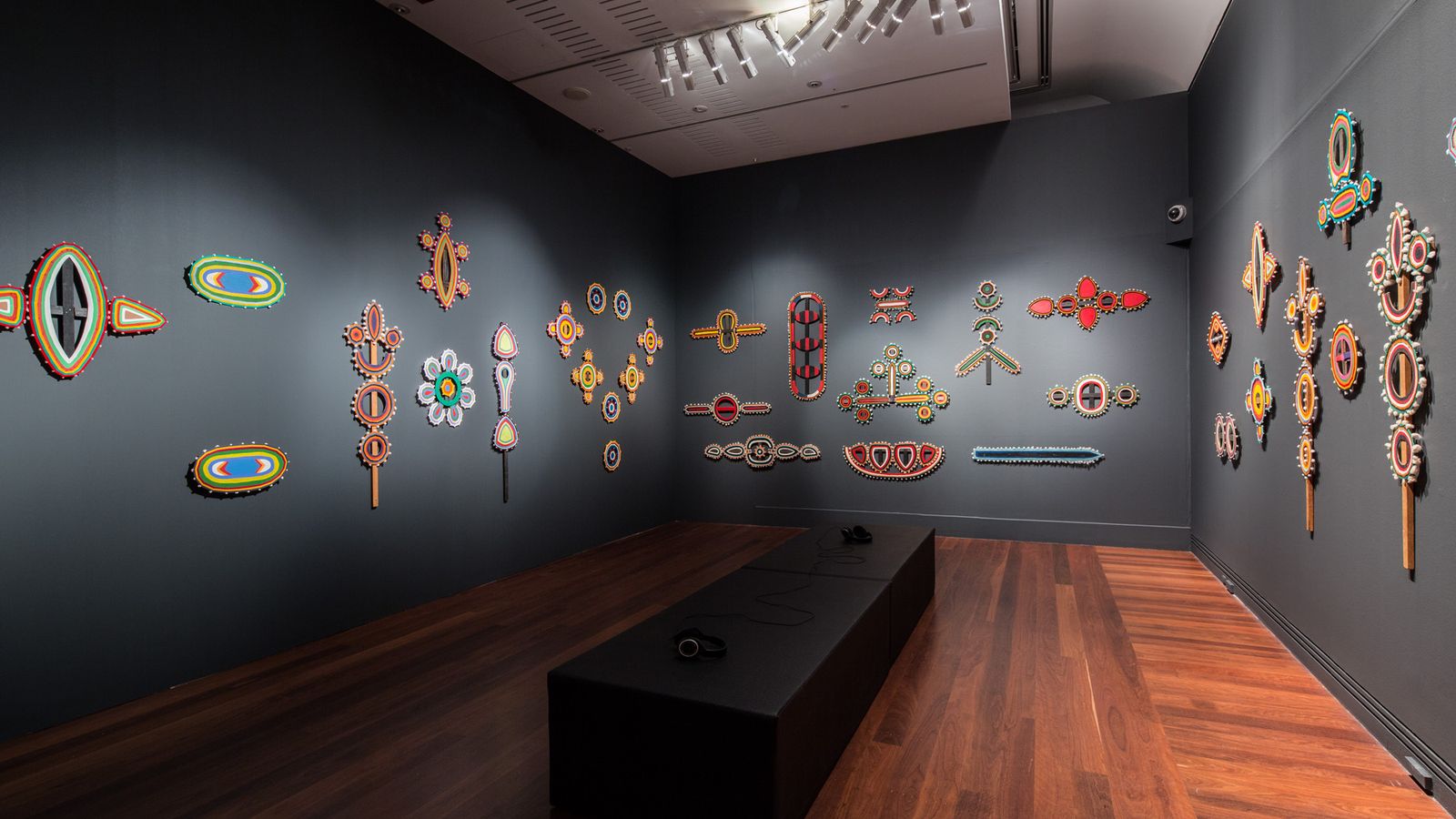 Roy Wiggan
---
Bardi elder Roy Wiggan understood the magic of materials and the role of objects as a bridge from the past to the future. His ilma or dancing rods, rich in colour and bold in form, take their shape from information provided to their maker by the spirits of both the unborn and the deceased. To the Bardi people, who are salt-water people from the area north of Broome in Western Australia, these spirits are known as rai. Recently deceased, Wiggan is now in the realm of one of these informants, continuing a Bardi lineage that is potently expressed in the ilma.
A recurring subject of Wiggan's ilma was the account of his father who miraculously survived days at sea in the Indian Ocean before being saved by benevolent tides. This tale of survival is conjured in the hand held sculptures that while traditionally made in feathers, fur and ochre, are now made using commercially available materials including acrylic paint and cotton wool. As time travellers, these ilma exhibited in large number at the Art Gallery of South Australia, sustain Bardi culture and preserve knowledge of country.
Roy Wiggan's work is on display in Gallery 24 at the Art Gallery of South Australia during Magic Object.