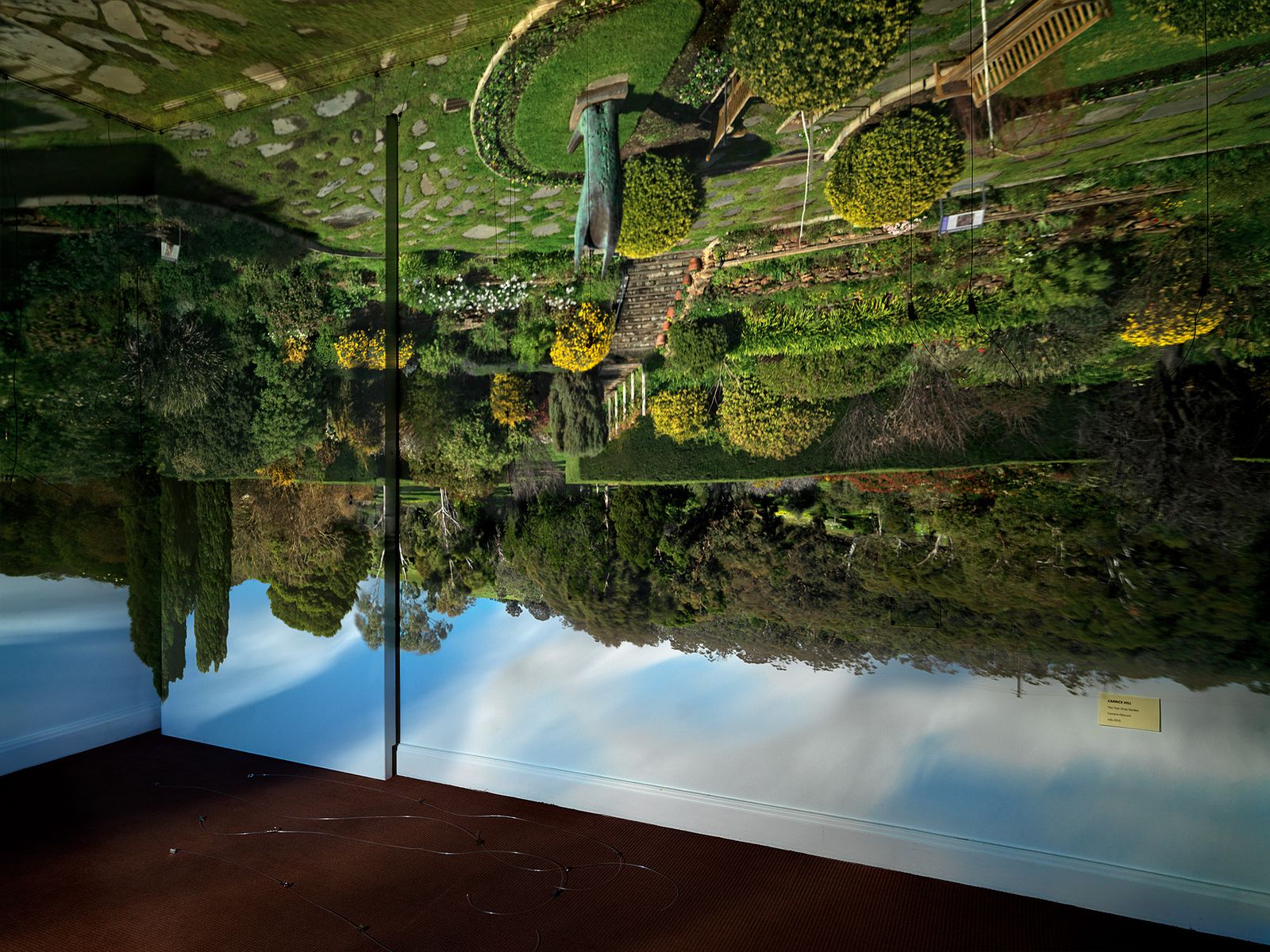 Robyn Stacey
---
Using the camera obscura Sydney-based artist Robyn Stacey depicts the city of Adelaide as it has never been seen before. Translating from Latin to mean 'dark room' the camera obscura is an optical device of wonder, whereby the external world is trapped and inverted within the room. In this ongoing project, Stacey has selected many sites across the city, including Carrick Hill, the SAHMRI Building, The Cedars, Parliament House, Port Adelaide, the Brookman Building at the University of Adelaide and the South Australian Institute Building, and has converted them into a temporary camera obscura.  These seven locations have been transformed into a magical theatre where the world outside becomes a magic object. In the artist's own words these bewildering photographs become 'a mash up of inside and outside'.
Comfort Inn Riviera – SAHMRI Building (2015) presents an unexpected view of the Woods Bagot award-winning building for medical research on North Terrace.  As writer Craig Judd notes 'In a seemingly generic hotel room a weird dirigible resides, coming to life for a brief time each day'. While our eyes first register the image upside down it is our brain that, in some mysterious way, finally turns the view around. Both our senses, and the photograph, allude that things are not always what they seem at first.
Robyn Stacey's camera obscura photographs will be on display in Gallery 7 at the Art Gallery of South Australia during Magic Object. A live camera obscura can be experienced at Carrick Hill for the duration of the Adelaide Biennial.