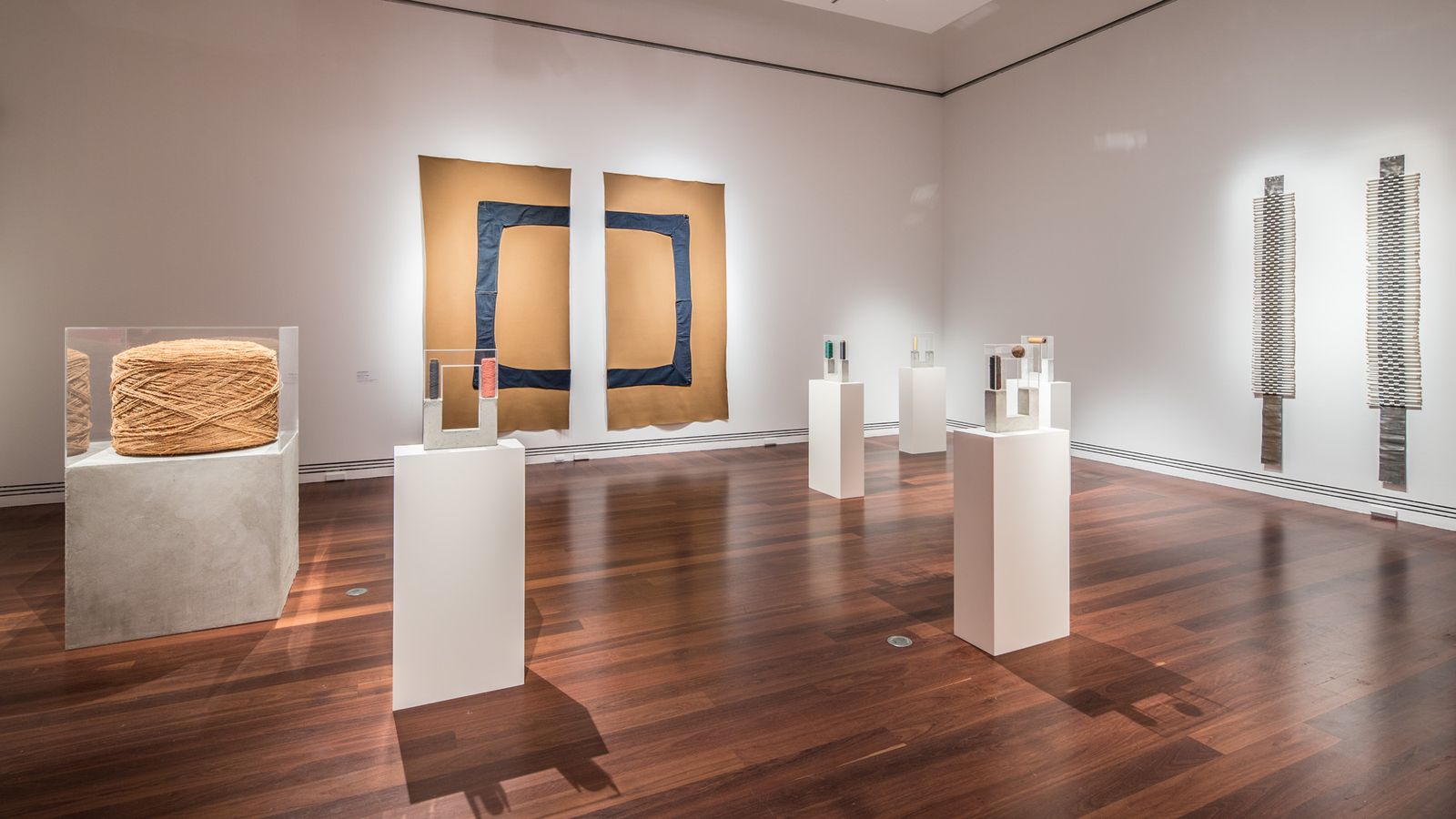 Louise Haselton
---
Materials possess an intrinsic spirit or energy for Adelaide artist Louise Haselton.   This idea of animism, or the belief that inanimate objects are indeed conscious, allows for Haselton's works of art to direct their own evolution. The artist confirms that she will sit 'in the studio with them as they move around, group themselves, rearrange and settle into comfortable situations'.  Acknowledging this extraordinary power, Haselton's contributions to Magic Object, of perspex and concrete vitrine-like sculptures, have been carefully selected and unified as if they have naturally incarnated themselves.
Gemma Weston writes in her catalogue essay that Haselton's 'process of sculpting favours activation over creation; she is not a source of 'animation' but instead heightens the innate communicative powers of materials by alteration or by introducing one material to another.' By witnessing and connecting the divine essence and materiality of each object, Haselton's works are endowed with a physical presence otherwise unseen.
Louise Haselton's sculptures feature in Gallery 22 at the Art Gallery of South Australia during Magic Object.