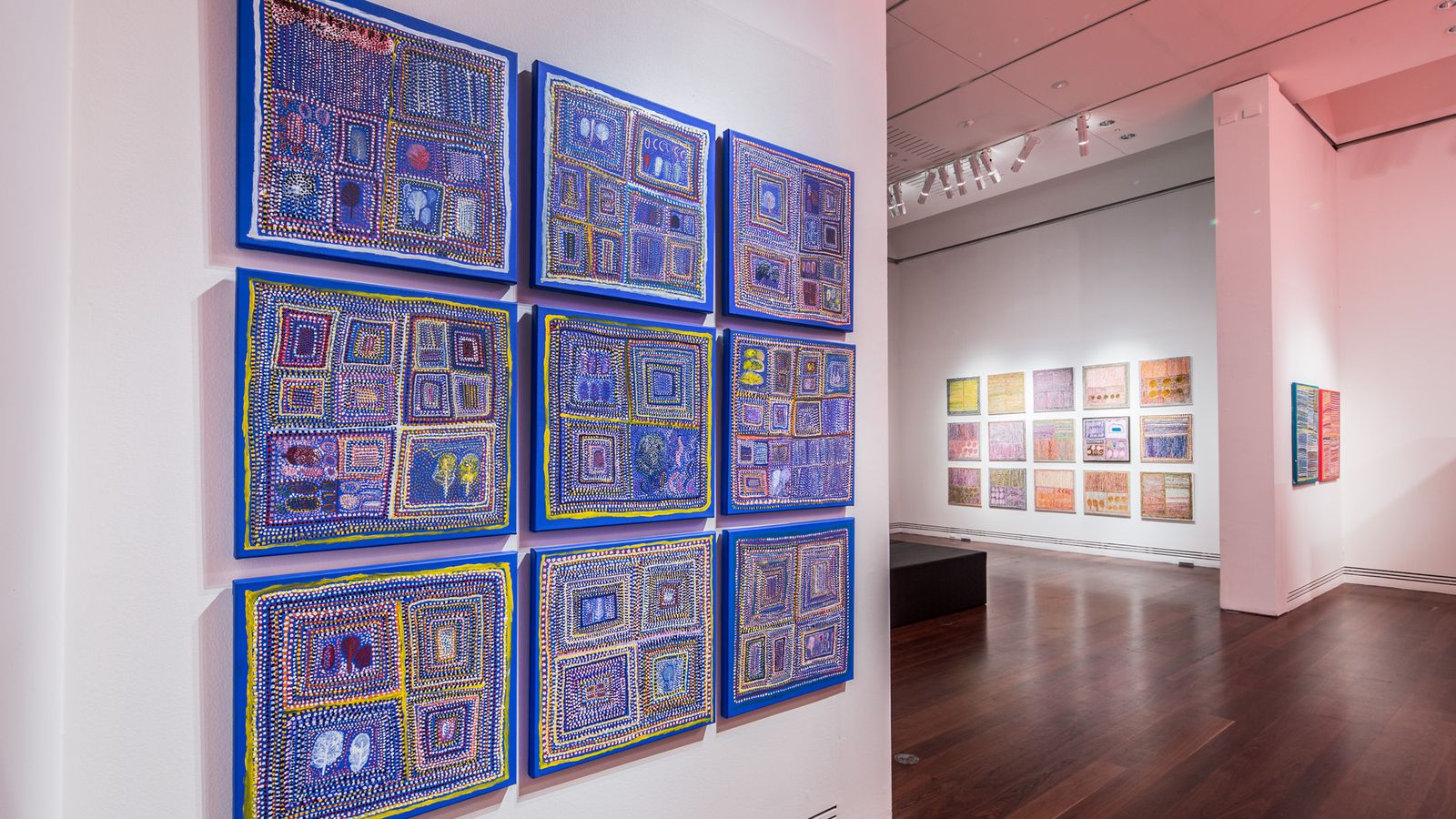 Loongkoonan
---
Born around 1910, Loongkoonan is by far the most senior of the artists included in Magic Object. Based in Nyikina country on the lower reaches of the Fitzroy River in Western Australia, Loongkoonan began to paint when she was in her 90s.  Her emotive paintings of overlapping concentric and linear patterns in shimmering paint are laden with meaning beyond the ecological references she depicts. In the artist's own words 'When I was young I footwalked all over Nyikina country. Footwalking is the proper [only] way to learn about country and remember it'. During her travels across country, Loongkoonan collected bush tucker, plants used for medicinal purposes and spinifex wax in the wet season. Ultimately these journeys endowed her with knowledge and materials for the traditional systems of culture and learning, as encapsulated by the Mananambarra, senior custodians of Aboriginal law.
In her work Bush Tucker in Nyikina Country (2006) Loongkoonan has recorded a 'bird's-eye-view' of her country and the bush tucker therein.  While during the period of Enlightenment there was a desire and curiosity to depict and describe natural wonders, Loongkoonan's renderings of the minutiae of her country are beyond cataloguing and categorising. They express the deep spiritual understanding and knowledge the artist has with her country and the importance of maintaining and preserving it.
Loongkoonan's work will be on display in Gallery 22 at the Art Gallery of South Australia during Magic Object.