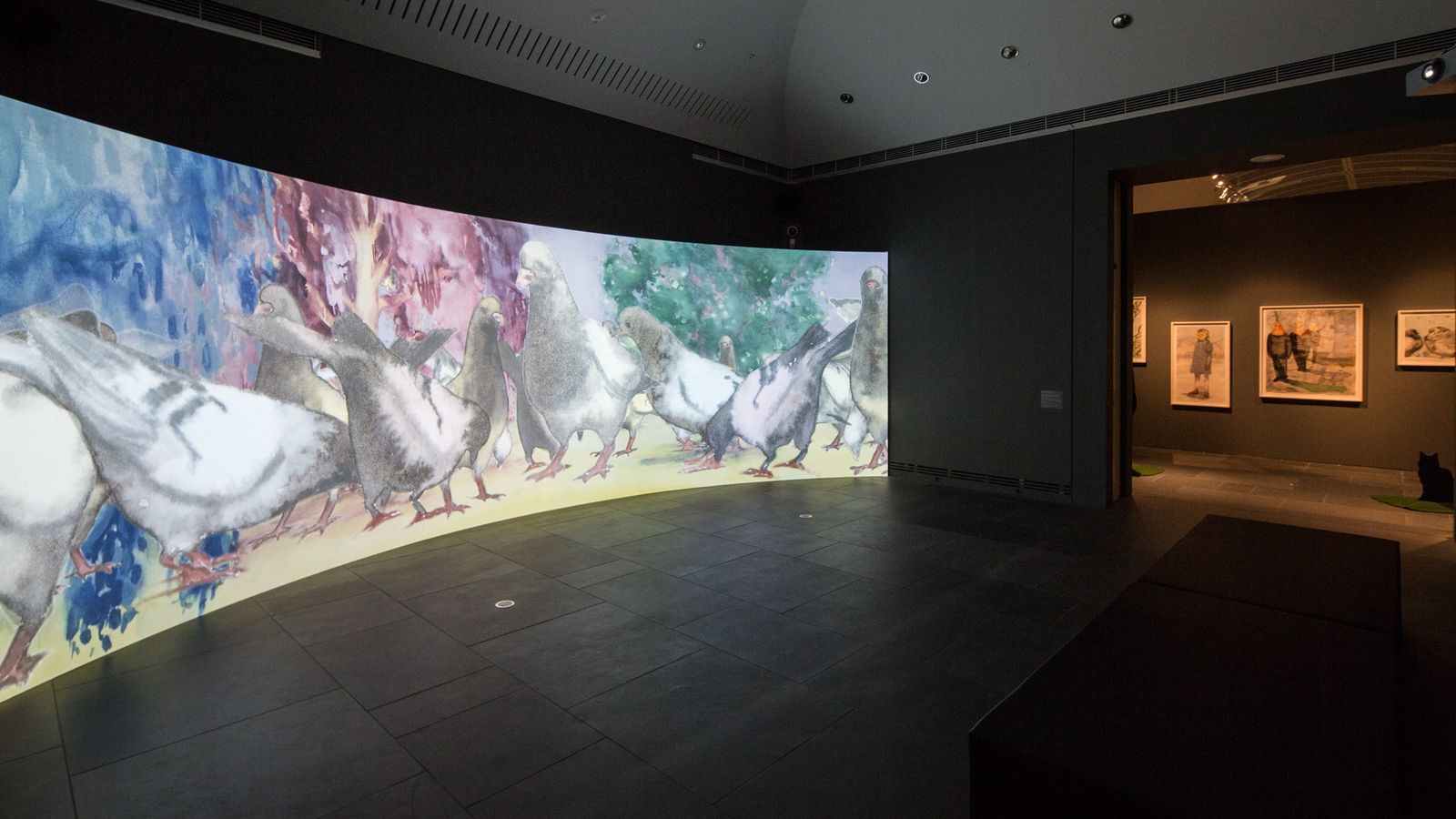 Fiona McMonagle
---
Coupled with her soft and muted watercolour paintings, Melbourne-based Fiona McMonagle, with the assistance of her technician brother Declan, has included an animation created from her paintings for Magic Object. Given that humans have bodies composed largely of water this seems a natural direction – to give life to the inanimate – for McMonagle. Her animation includes one thousand drawings of figures engaging in a natural setting. As these watercolours seamlessly move across the screen their aqueous images awaken. As anthropologist Loren Eiseley noted 'If there is magic on this planet, it is contained in water', McMonagle's works confirm this statement as they convey the wonder and diversity of the watercolour medium.
Public parks, much like curiosity cabinets, emerged from the desire of pre-Renaissance royalty and aristocracy to proclaim wealth and status. In McMonagle's animation, figures joyously engaging with their natural environment affirm how magic can occur in the liminal realm of the public park.  Behaviours shift and attitudes change in the uncanny theatre of the park.
Fiona McMonagle's work will be on display in Galleries 9 and 10 at the Art Gallery of South Australia during Magic Object.