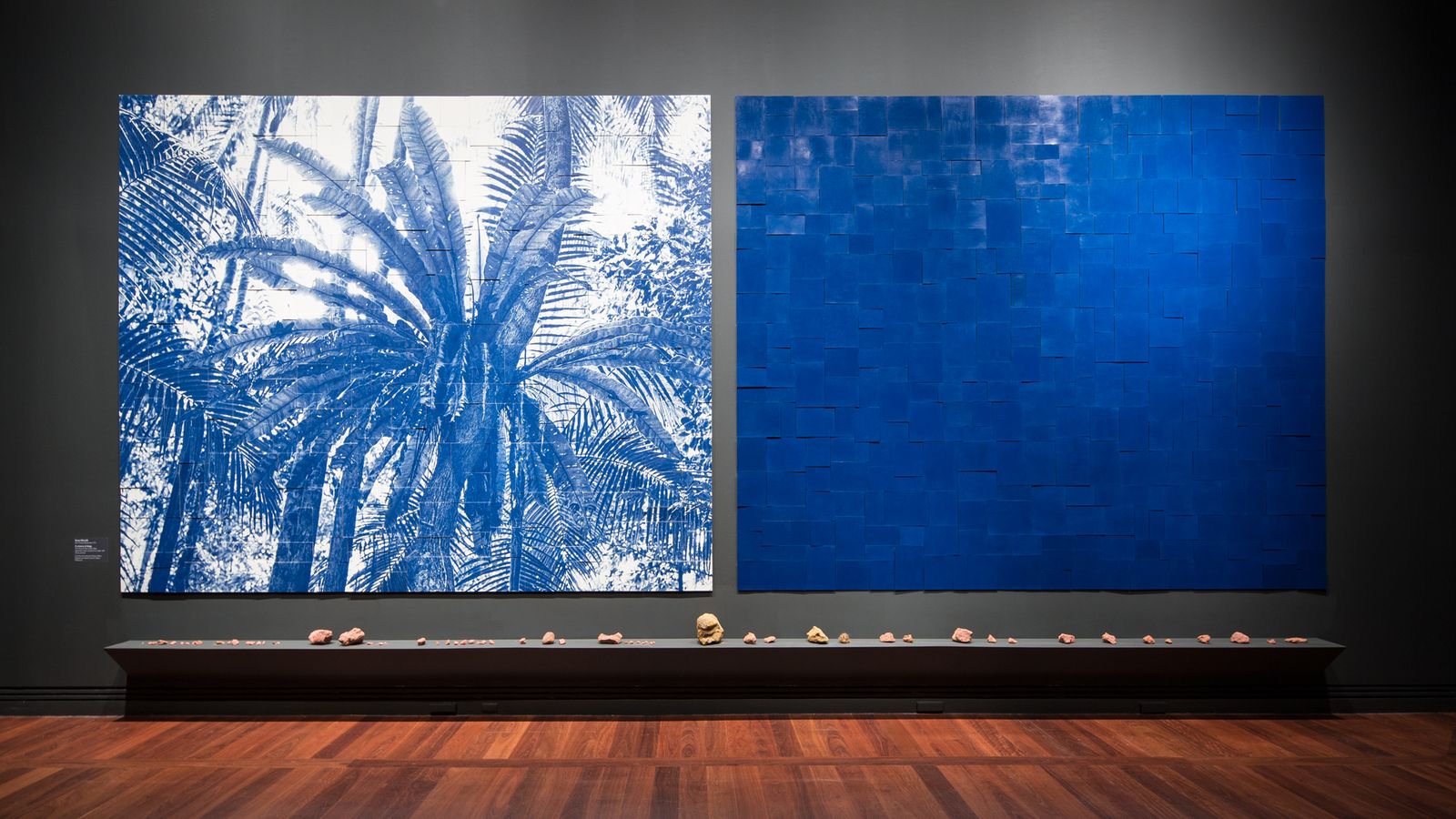 Danie Mellor
---
Created for the Adelaide Biennial of Australian Art, Danie Mellor's works on paper explore our relationship with the 'otherness' of the natural world. Nature – the world and its matter, whether alive or inert – becomes a magic object in and of itself for Mellor. Lush rainforest vegetation, conjured in the artist's now signature blue and white palette, seduce and entrap the viewer.
With Aboriginal and Anglo-Australian heritage, Mellor who is now based in the scenic environment of the Southern Highlands in New South Wales, draws upon Western traditions and Indigenous cultural perspectives to create imagery that suggests multiple ways of approaching the conceptual space of our environment. This multiplicity of perspectives is rendered through the creation of hundreds of individual images, which make up a single cosmos, a living space of magical enchantment.
Danie Mellor's work will be on display in Gallery 22 at the Art Gallery of South Australia and at the Anne & Gordon Samstag Museum of Art during Magic Object.