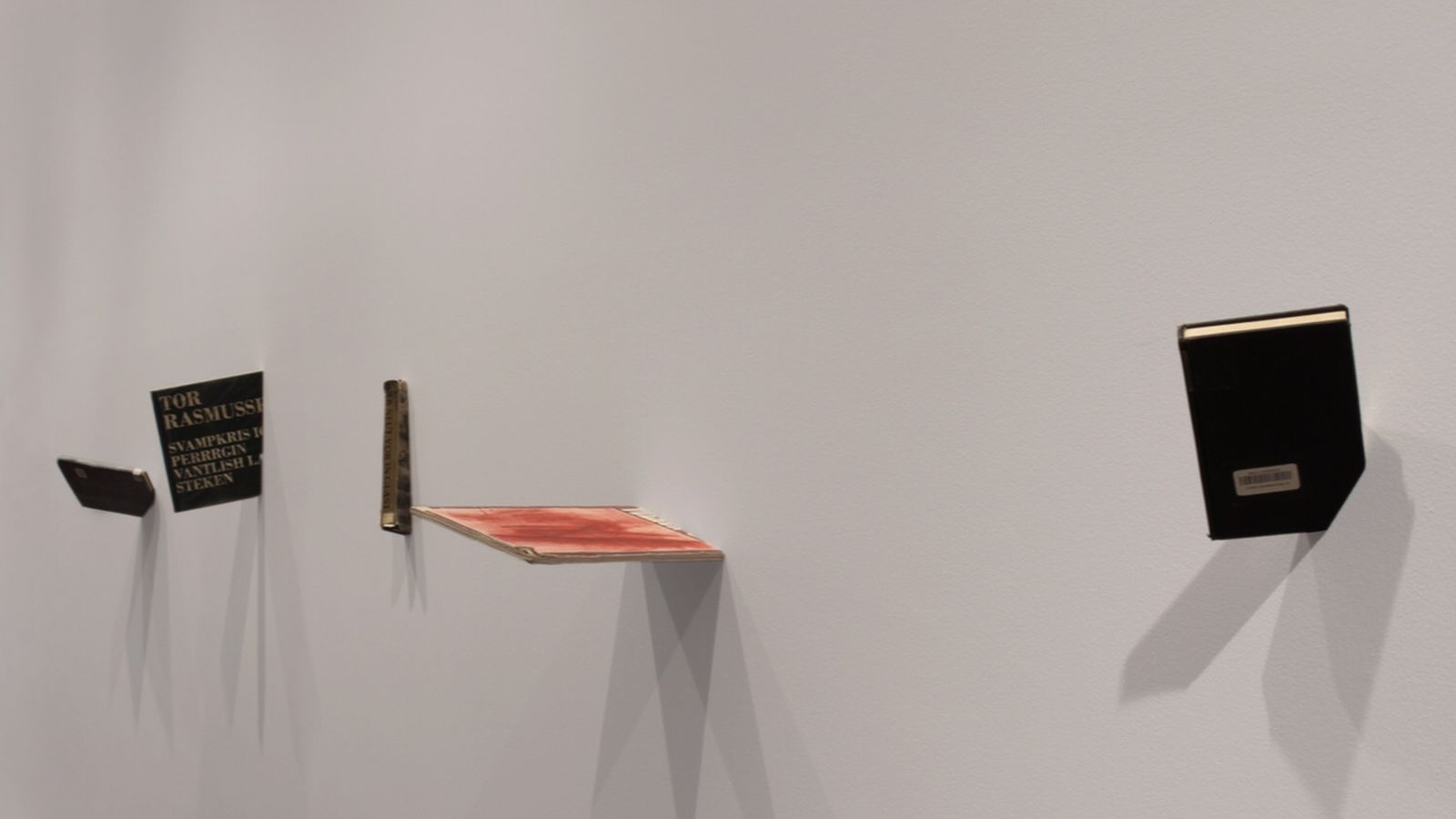 Chris Bond
---
Chris Bond makes paintings that look like books. Often these books are about painting. Often the authors of these books about paintings are fictitious. In the hands of Melbourne-based artist Bond, oil, linen and timber masquerade miraculously as manuscript. In a conscious play on the art world's obsession with authenticity and identity, Bond ciphers the Norwegian death-metal figure of Tor Rasmussen as both his muse and master. Rasmussen is both the author of Bond's fictive library and the artist's alter ego.
Protruding from the wall as though flung at high velocity across the room, Bond's painted sculptures remind us that painting is one of the oldest forms of illusionism.
Chris Bond's work is on display at the Anne & Gordon Samstag Museum of Art during Magic Object.