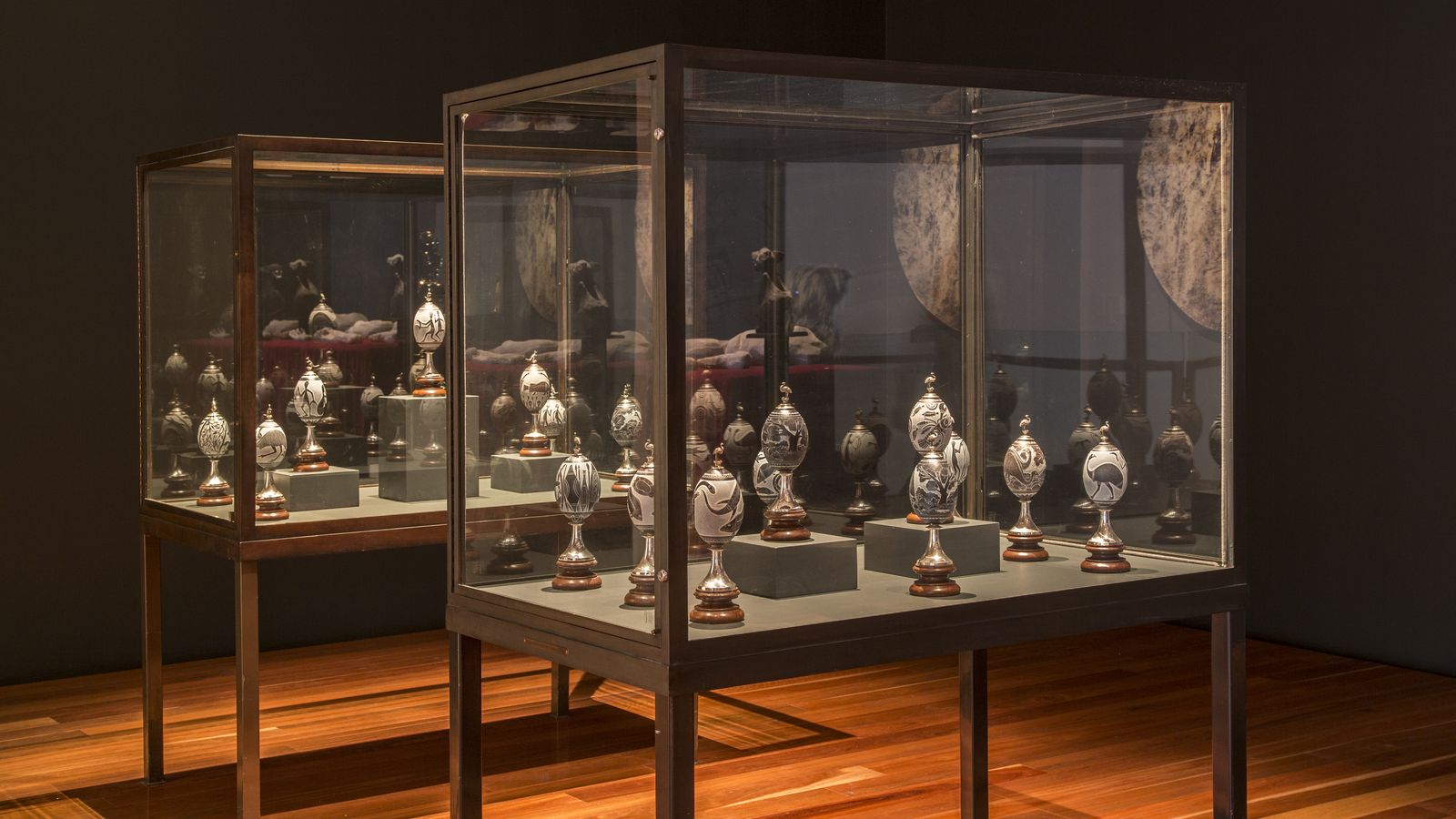 Bluey Roberts
---
Of the Ngarrindjeri and Kokatha nations, South Australian artist Bluey Roberts has, for decades, carefully and ingeniously crafted collectibles and curiosities. Catalogue essayist Gemma Weston describes Roberts as a polymath – someone able to exercise and draw upon complex and diverse bodies of knowledge. Producing paintings and objects in a range of media, Roberts is best known for his carved emu eggs where he reinterprets the Victorian-era craft by inscribing the delicate shells with designs that combine references to rock art, ceremonial body marks and desert painting.
First produced in the colonies of South Australia and Victoria in the mid-nineteenth century, carved, mounted and embellished emu eggs are an antipodean version of earlier Renaissance ostrich egg displays, a star item of the northern European 'Wunderkammer'. Like the ostrich egg, the emu egg possesses talismanic properties – promising good fortune. In his constellation of carved emu egg sculptures assembled at the Anne & Gordon Samstag Museum of Art for Magic Object, Roberts integrates colonial representations with traditional knowledge, making work that is at once traditional and contemporary and reframing colonisation in the process.
Bluey Roberts' work is on display at the Anne & Gordon Samstag Museum of Art during Magic Object.