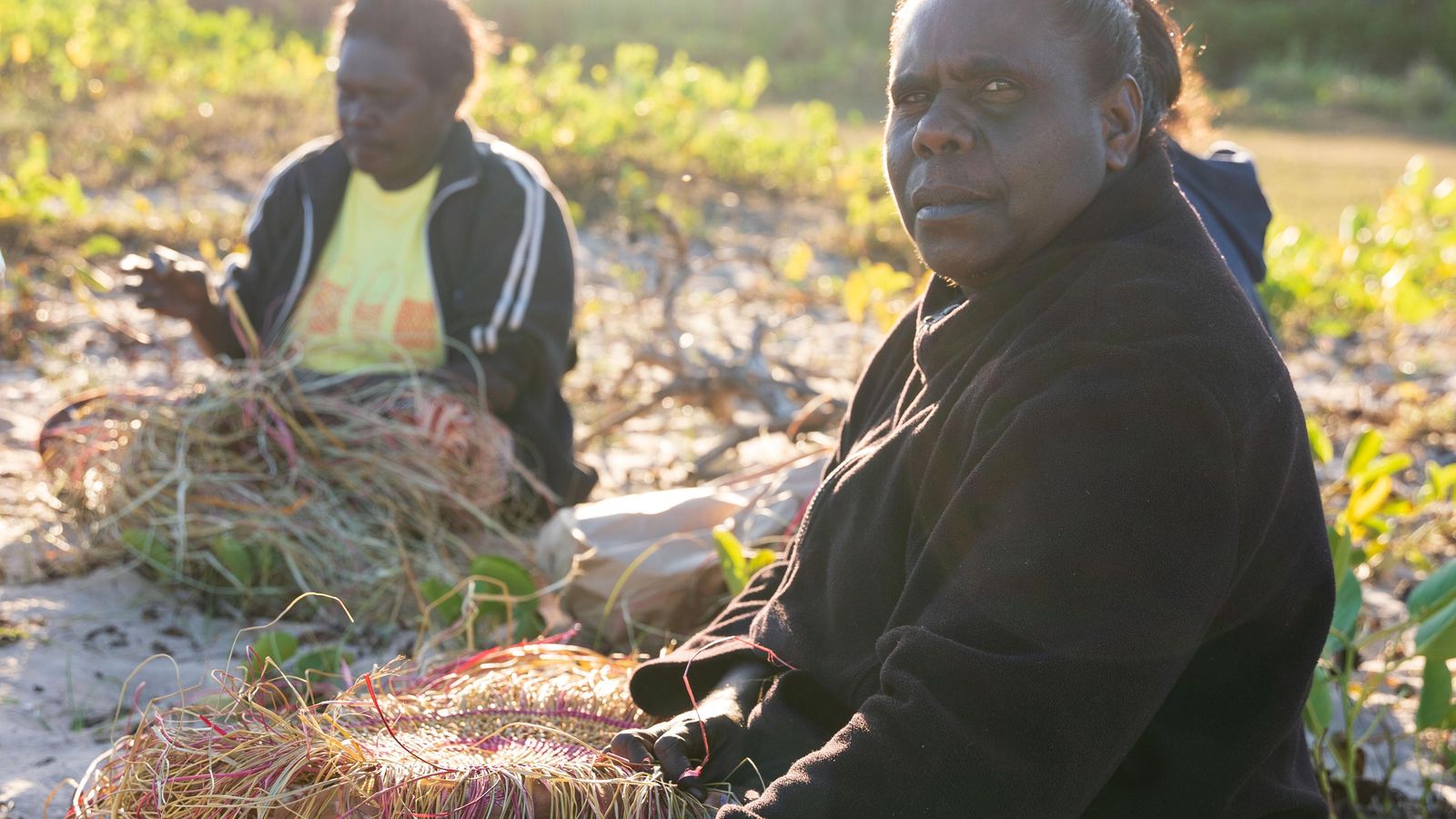 Weaving with Rose Wilfred from Numbulwar Numburindi Arts
Sorry, Sold Out
Online
Members $35 Non-members $45
All Ages
---
TRAVEL TO ARNHEM LAND IN THIS ONLINE WEAVING WORKSHOP WITH NUMBULWAR NUMBURINDI ARTS
Champions of fibre art, artists from the Numbulwar region combine locally harvested pandanus with abandoned fishing lines and nets retrieved from Numbulwar's shoreline. Head to Arnhem Land in this online workshop with expert weaver Rose Wilfred and be guided through weaving techniques Numbulwar way.
The price of this event includes exclusive access to Rose's demonstration video and a starter kit. Once you've registered, the Tarnanthi team will post you a weaving starter kit and a QR code that provides special access to Rose's video. Rose will also join in live from Numbulwar in this Zoom virtual experience. This event supports intergenerational learning at Numbulwar Numburindi Arts.
Please note bookings for online workshops close on 19 September to allow pack postage.