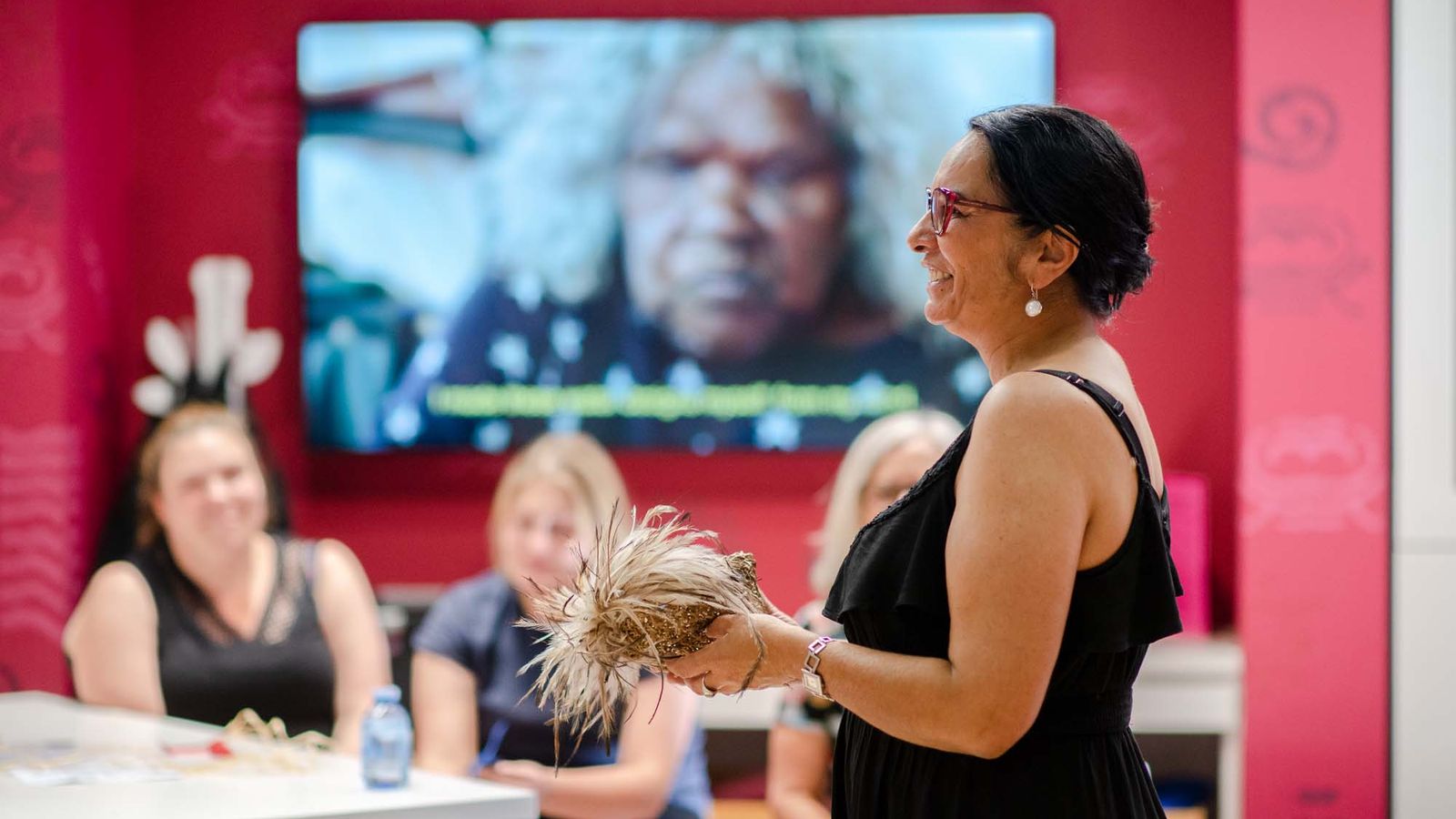 Weaving and Wine
Sorry, Sold Out
Radford Auditorium
Members $35, non-members $40
Ages 18+
---
Join Jansz Tasmania and Sonya Rankine from Lakun Mara for an evening of weaving & wine
AGSA is joining with Jansz Tasmania and Sonya Rankine from Lakun Mara to present an exclusive evening of weaving and wine at First Fridays.
In this 1.5 hour workshop, Sonya Rankine will guide you to create your own small basket or mat using the traditional Ngarrindjeri weaving technique. While your hands are busy, our friends at Jansz Tasmania will tantalise your senses with a sample of their cold climate sparkling wines.
Lakun Mara, means weaving hands in Ngarrindjeri
Sonya Rankine, a Ngarrindjeri, Narungga, Ngadjuri woman, manages Lakun Mara, which focuses on cultural revival and maintenance of traditional Ngarrindieri weaving and cultural practices.
Jansz Tasmania
Established in 1986, Jansz Tasmania specialises in crafting luxury sparkling wines.