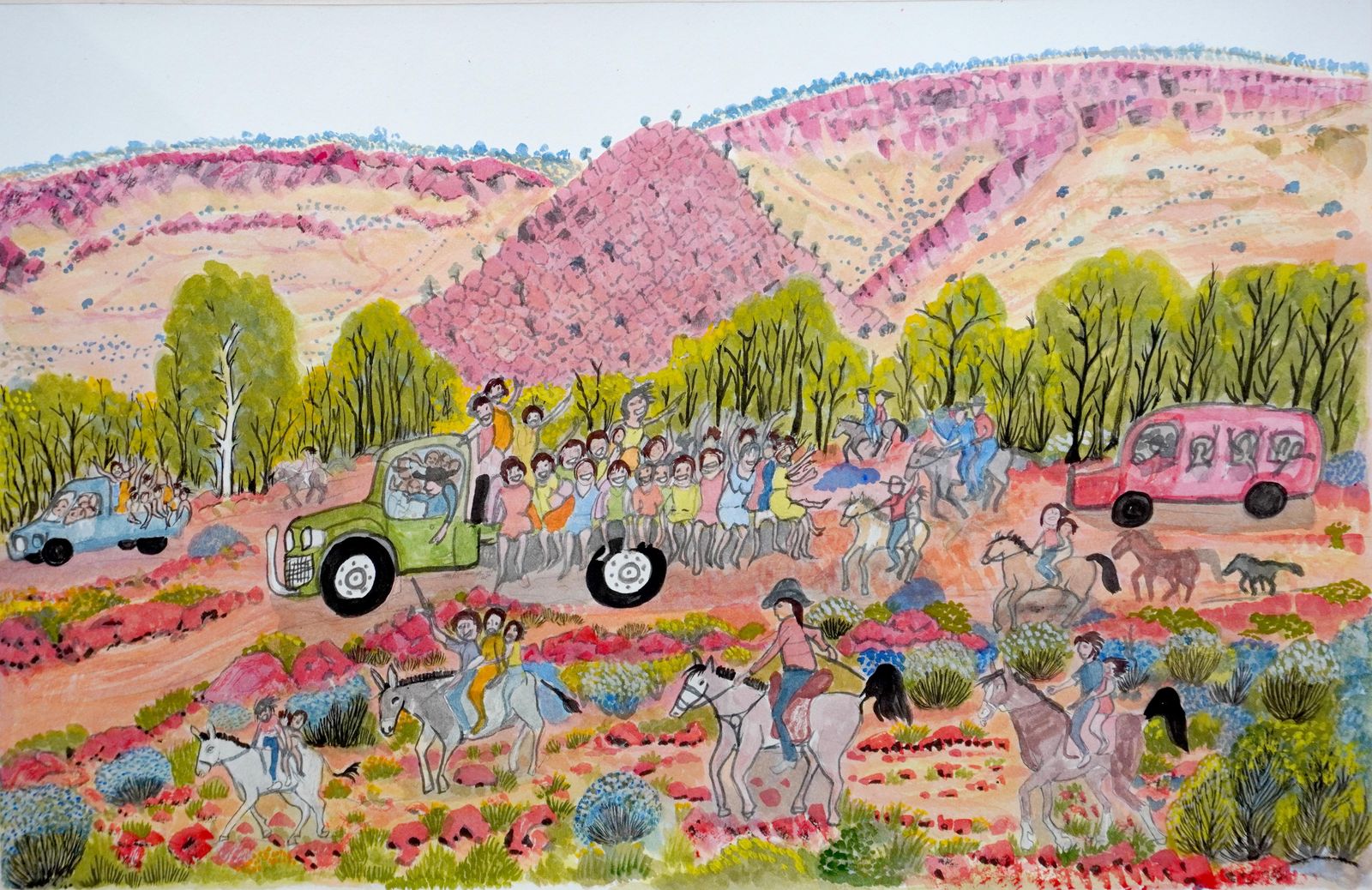 Watercolour painting with Iltja Ntjarra Many Hands Art Centre
Sorry, Sold Out
Online
Members $35 Non-members $45
All Ages
---
LEARN WITH WESTERN ARANDA ARTISTS AS THEY DEMONSTRATE THEIR WATERCOLOUR PAINTING TECHNIQUE
Join the descendants of Albert Namatjira and directly experience their approach to watercolour painting. This online workshop takes participants to Iltja Ntjarra Many Hands Art Centre in Mparntwe (Alice Springs) to learn with Western Aranda artists as they demonstrate their watercolour painting technique.
The price of this event includes everything you need to get started, including watercolours, a brush and paper – all you have to provide is a pencil, sharpener, eraser, jar of water and paper towel/rag. Once you registered, the Tarnanthi team will send you a starter kit in the post. This event directly supports Iltja Ntjarra Many Hands Art Centre.
Please note bookings for online workshops close on 19 September to allow pack postage.