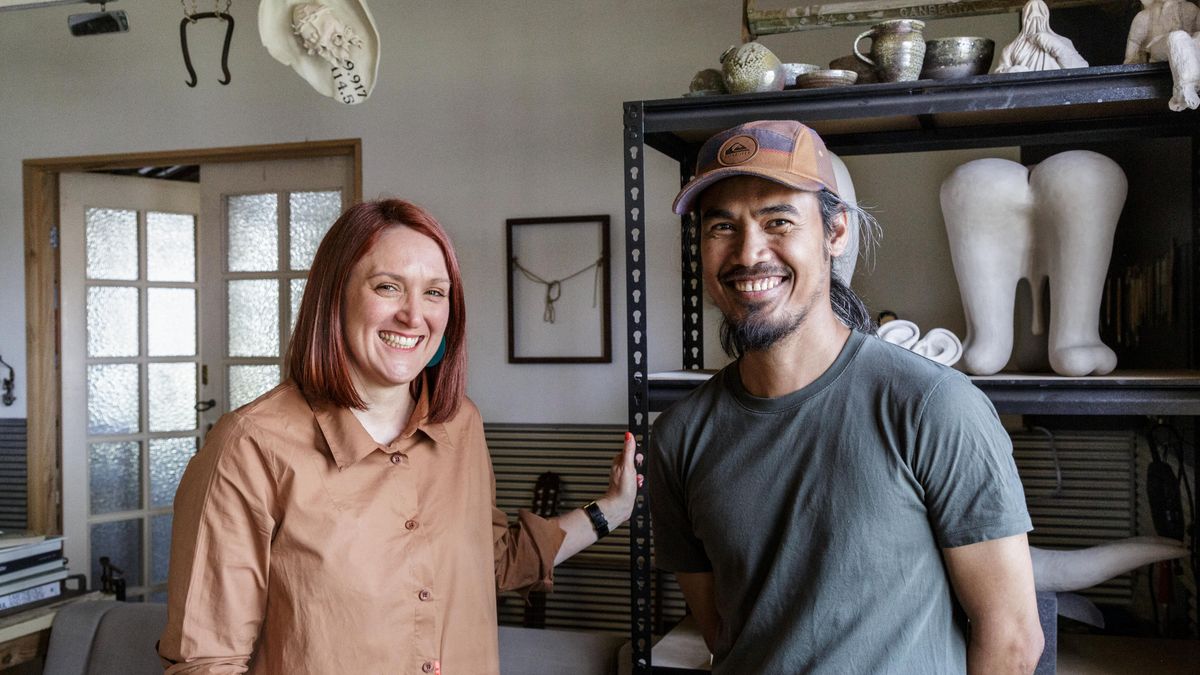 Tuesday Talk - Leigh Robb introduces SALA feature artist Mark Valenzuela and Singapore-based ceramicist Alvin Tan
---
Join Leigh Robb, Curator of Contemporary Art, in conversation with South Australian Living Artists (SALA) Festival feature artist Mark Valenzuela and Singapore-based ceramicist Alvin Tan.
With a career spanning two decades, Mark Valenzuela is an Adelaide-based artist who works between Australia and the Philippines. Although his practice wilfully resists categorisation, ceramics is an enduring medium for Valenzuela and has functioned as a linchpin to his many-parted installations that combine elements of painting, drawing, sculpture, video, assemblage and street art.
Alvin Tan is a Singapore-based ceramicist, President of Nanyang Clay Group, Singapore and part of the international Academy of Ceramics, Switzerland.