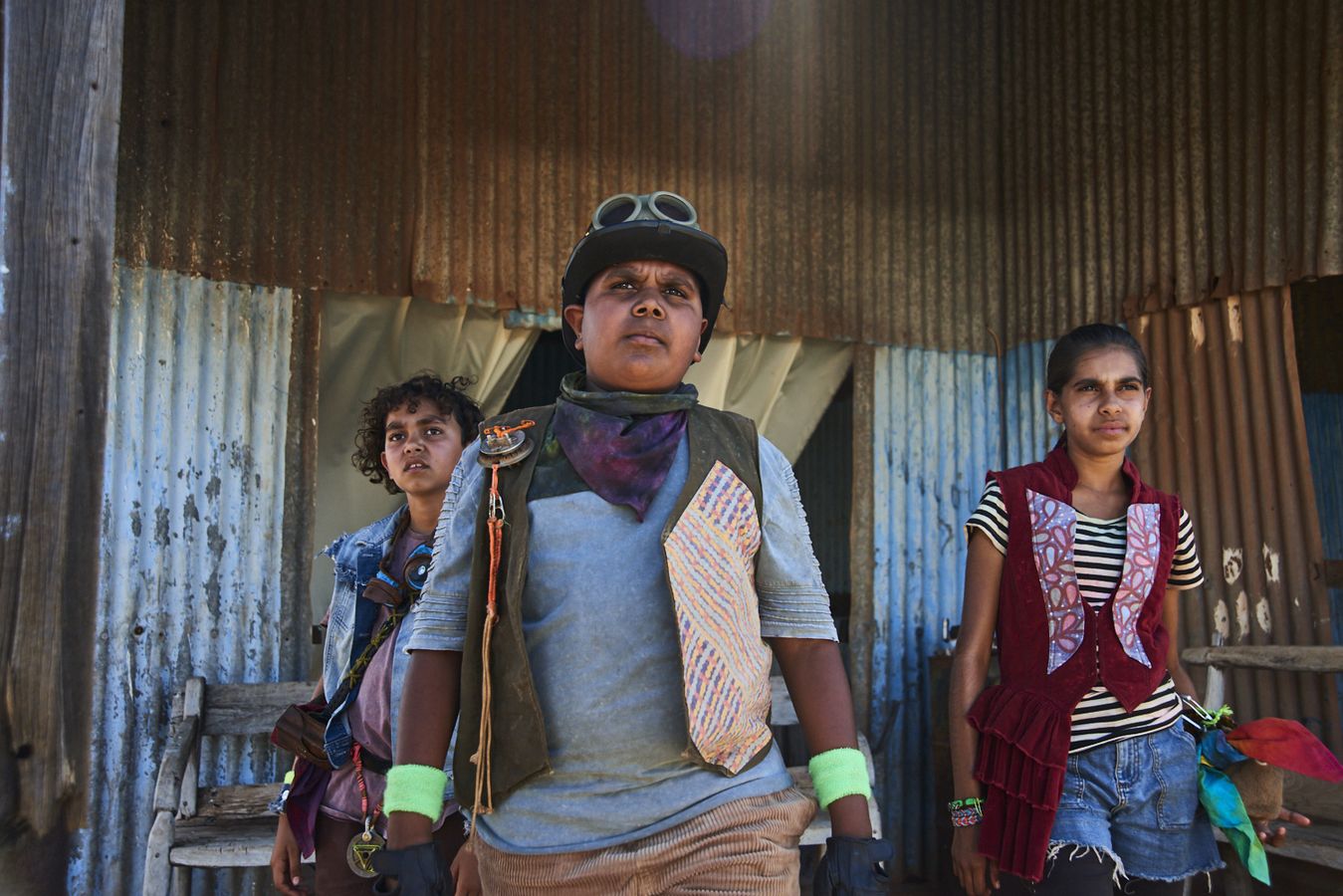 Festival
/
Kids & Families
/
Special Event
Tarnanthi Sunday Screenings: Children's Shorts
Free
Radford Auditorium, Art Gallery of South Australia
All Ages
---
As part of this year's Tarnanthi festival AGSA is screening films every Sunday in January
Every Sunday in January enjoy a selection of films telling Aboriginal and Torres Strait Islander stories on the big screen at AGSA, curated by Ngarrindjeri filmmaker Josh Trevorrow.
As part of Start at the Gallery enjoy four short films telling children's stories.
Thalu
They're young, funny, and deadly... and they're on a mission to save their world!
Westport Beach
Students from pre-school all the way through to Year 7 came together to produce this delightful film which embodies this year's National Reconciliation Week theme of 'Coming Together'.
Christies Beach Primary School Reconciliation Video
Christies Beach Primary School students collaborated with film-maker Marcus Hemphill, on how the school values of Respect, Co-operation, Caring and Success could be portrayed in a film about Reconciliation. Directed by Mr Marcus, the students' discussions and exchange of ideas revealed their understandings around Reconciliation being not just a special event but about all of us being in this together, all the time. From there, the ideas for filming just soared.
Minnie Loves Junior
Minnie lives in a seaside fishing village. Junior lives there too. Little does he realise Minnie's unrequited love will soon save his life. Minnie Loves Junior is a heart-warming story of a little boy who loves the ocean, and a little girl who loves the boy.
No bookings required, arrive early to secure a spot. Capacity limits apply.
Films commence at 11am and play on loop until 3pm. Total running time: 40mins
Adelaide Economic Development Agency