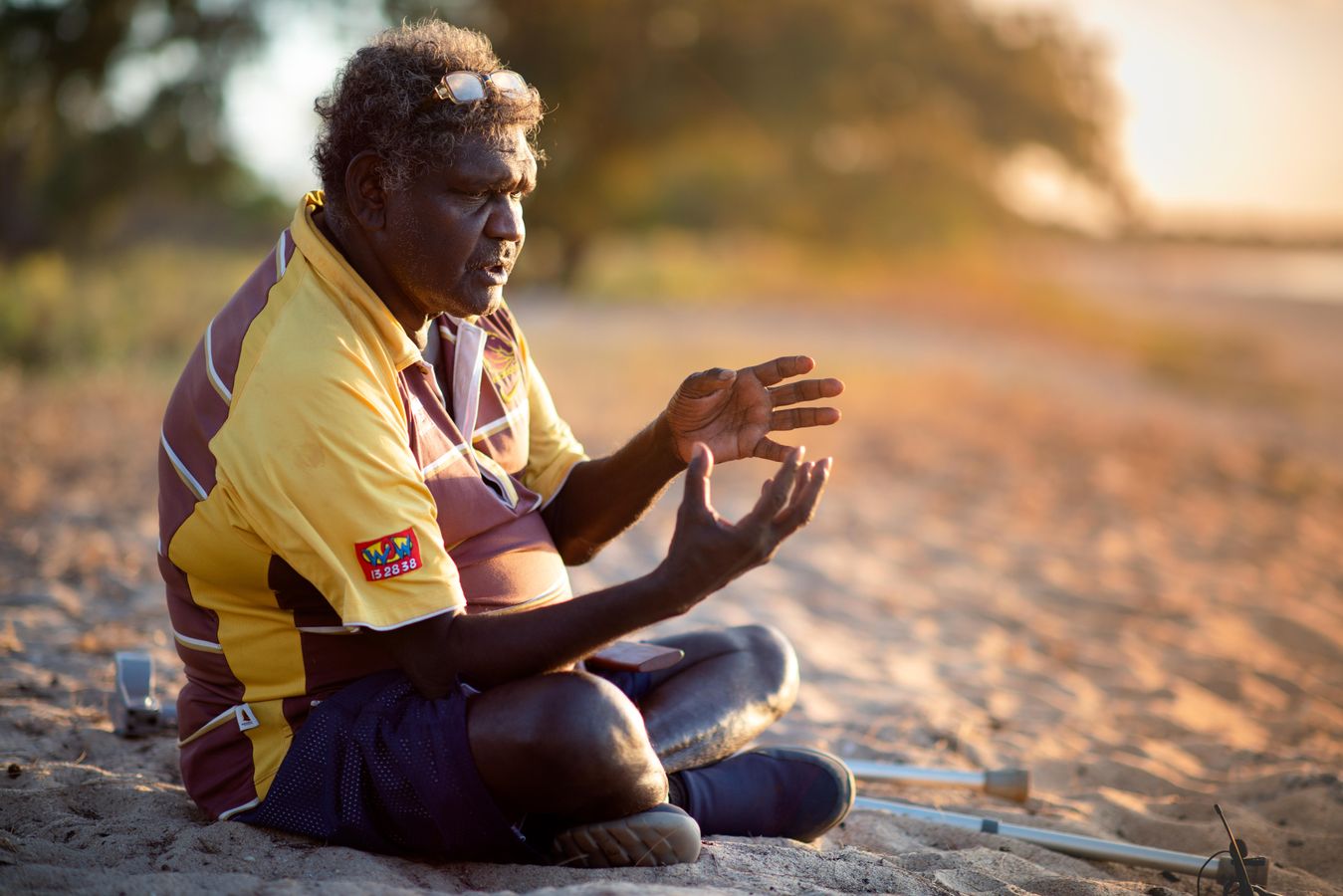 Festival
/
Access Program
Tarnanthi - Panpa-panpalya
---
In the Kaurna language, panpa-panpalya means a conference and describes a gathering to share and exchange knowledge and ideas. Join leading Aboriginal and Torres Strait Islander artists, curators, academics and writers for this insightful forum, held under the Tarnanthi tent in the AGSA Courtyard.
The panpa-panpalya is presented as three 45-minute conversations with Tarnanthi artists, facilitated by prominent First Nations curators Clothilde Bullen, Hannah Presley and Bruce McLean. Sessions begin at 10.15am, 11.15am and 12.15pm.
The panpa-panpalya is accompanied by an Auslan interpreter.
10.15-11am
Session 1 - with Clothilde Bullen Senior Curator, Aboriginal and Torres Strait Islander Collections and Exhibitions, Museum of Contemporary Art
Carly Dodd
Jacob Boehme
The Unbound Collective: Ali Gumillya Baker, Simone Ulalka Tur, Faye Rosas Blanch, Natalie Harkin
Ryan Presley
11.15-12am
Session 2 with Hannah Presley, Curator of Indigenous Art, National Gallery of Victoria
Iwantja Young Women's Film Project: Vicki Cullinan, Leonie Cullinan, Betty Chimney, Katie Wallatina
Sandra Saunders
Amanda Jane Reynolds
Jonathan Jones
Thea Perkins
Marisa Maher

12.15-1pm
Session 3 with Bruce McLean, Curator of Indigenous Australian Art, Queensland Art Gallery & Gallery of Modern Art
Garry Sibosado & Darrell Sibosado
Judy Watson
Robert Fielding
Ngupulya Pumani
Wukun Waṉambi
Carol Puruntatameri & Mario Walarmerpui