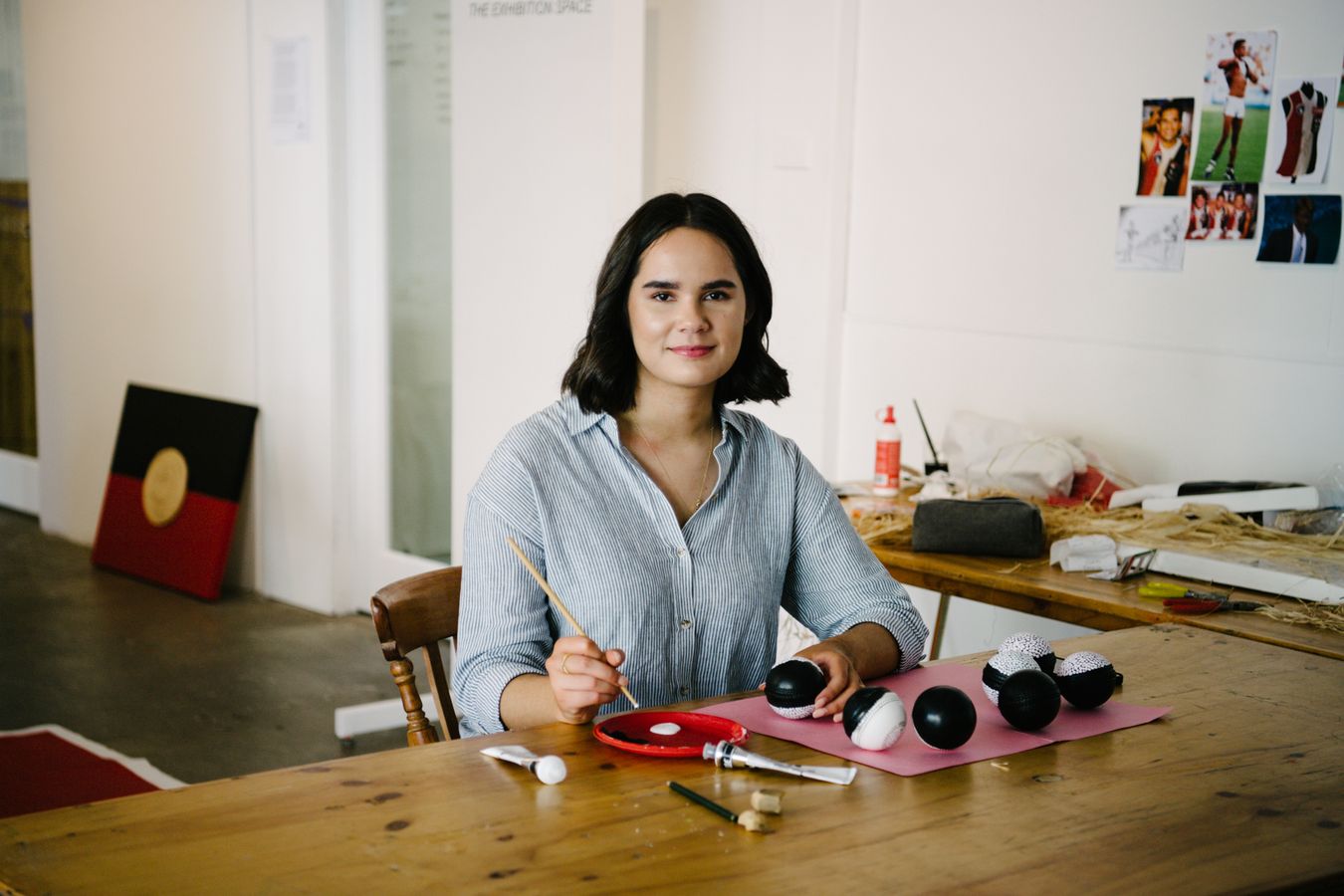 The Studio: Carly Tarkari Dodd
Open school holidays and weekends
Free
The Studio
All Ages
---
Create your own wearable regalia in this iteration of The Studio - open final weekend of Tarnanthi 30 & 31 January (closed 27-29 January)
Carly Tarkari Dodd is a Kaurna, Narungga and Ngarrindjeri artist from Adelaide. She has learnt traditional weaving techniques and puts these to new use to create contemporary works of art, often combining weaving with painting and found objects to tell her story.
Carly is interested in regalia – the distinctive clothing and ornaments worn by royalty. She is committed to shedding light on the injustices experienced by Aboriginal people, choosing to award recognition to those left out of society.
In this iteration of The Studio, Carly explores how First Nations people and cultures can be empowered by wearable art and regalia to be considered royal. Studio participants are asked to take ownership of the most powerful symbol of power and sovereignty – the crown.
What does royalty mean to you? Use the materials made available by Carly to create your own wearable regalia.
The Studio is open daily for the school holidays. Sessions are on the hour, please register on arrival.
For schools
The Studio is open weekdays during school term. Facilitator and all materials supplied. Book your school visit.