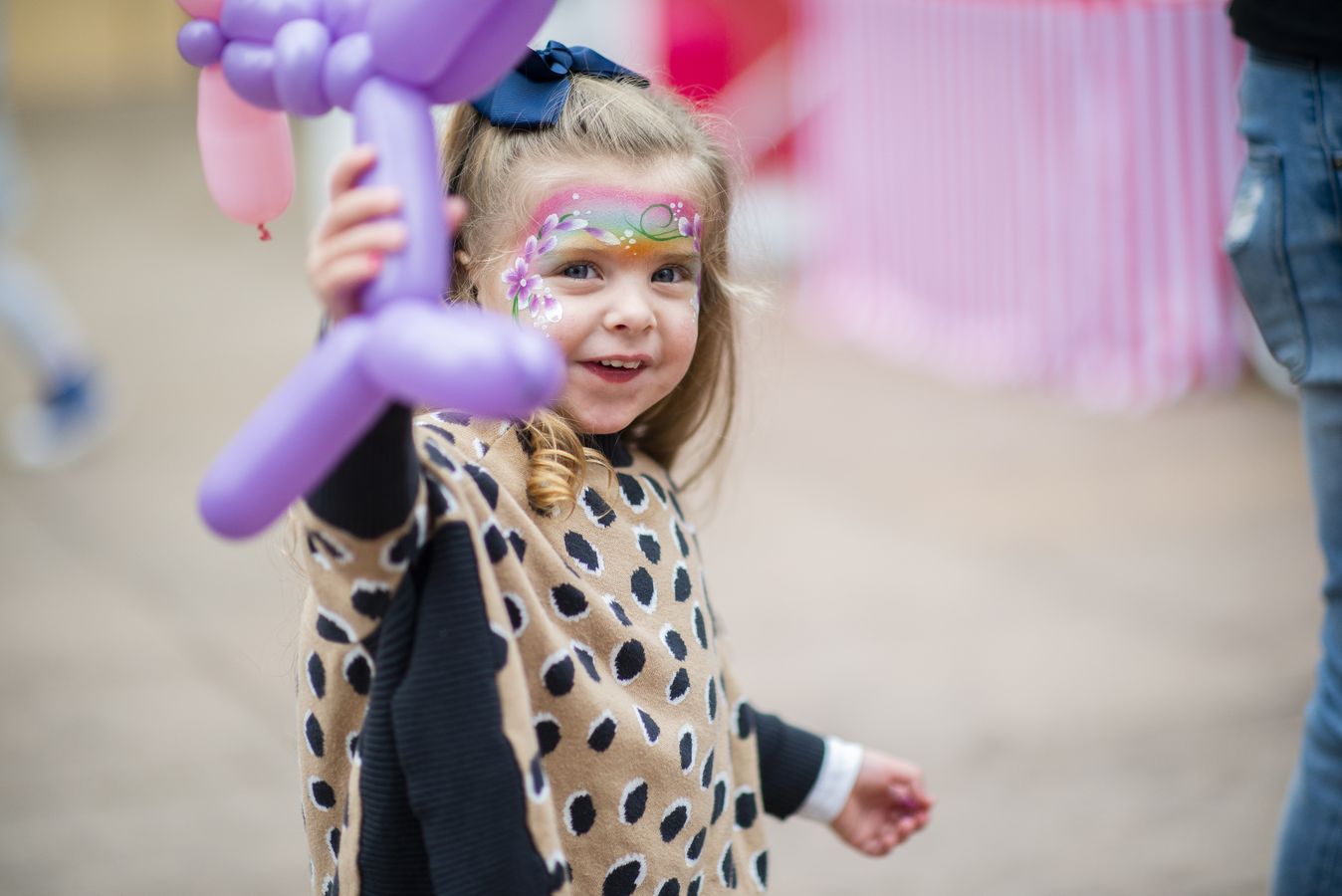 Kids & Families
/
Access Program
Start at the Gallery: Party and Prizes
Free
Gallery-wide
Ages 3-12
---
Start at the Gallery celebrates South Australian Living Artists Festival 2019.
Celebrate the work of South Australia's youngest living artists on display in the Start Art Prize 2019 exhibition! Join the art party of the decade, marking ten years of Start with a family fun filled day of art and entertainment.
The winners of the Start Art Prize 2019 will be announced at midday.
11am-3pm
Start Art Prize Exhibition
Did you enter a work of art in the Start Art Prize? Come and see your creation on display in the Function Room and join us in the Sculpture Courtyard Marquee for the announcement of the winners at midday.
11am-3pm
Start Art Workshops
Birthday Book and Badges
Share your best times at Start by leaving a drawing and a message in our Birthday Book, and make yourself a special badge to remember the day.

11am-3pm
Nylon Zoo
Don a colourful creature costume and join the playful wonderland of the Nylon Zoo.
11am-3pm
Body & Balloon Art
Be adorned by Mask face painters and creative balloon artists.
11am-3pm
Snap Snap Photo Booth

11.15am & 1.15pm
Storytelling Performances
With master storyteller Helen Lawry
11am, 11.30am*, 1pm, 1.30pm & 2pm
Discovery Tours
Join a family tour as Gallery Guides highlight South Australian Living Artists on display. *11.30am tour will be accompanied by an Auslan interpreter.
11.30am, 12.30pm, 1.30pm & 2.30pm
Sketch Tours
Party Time with Georgina Chadderton
Join local illustrator and cartoonist Georgina Chadderton on a sketch tour of the gallery, inspired by all the little details that make parties so special and fun!
12.30pm
Teens Talk
Join Neo's trained teenage guides as they share their unique perspectives and thought-provoking insights with art lovers of all ages.
1&2pm
Performance tours
The eyes of the artist with Michael Mills as John Russell
What do you see when you look at a work of art? Do you see what the artist saw - or something totally different? Join Australian Impressionist John Russell on a journey of discovery, revealing the stories behind iconic works of art.

Start Sounds
11am-3pm
Little Music Lab
Create unique and awesome songs with musical technology in an interactive, collaborative sound play space!
11am, 12.30pm, 1.30pm, 2.30pm
Dumpster Soundsystem
with DJ Sandy Bunker

1&2pm
Modern Lift
A young local saxophone and guitar duo, performing a smooth range of jazz, funk and pop.