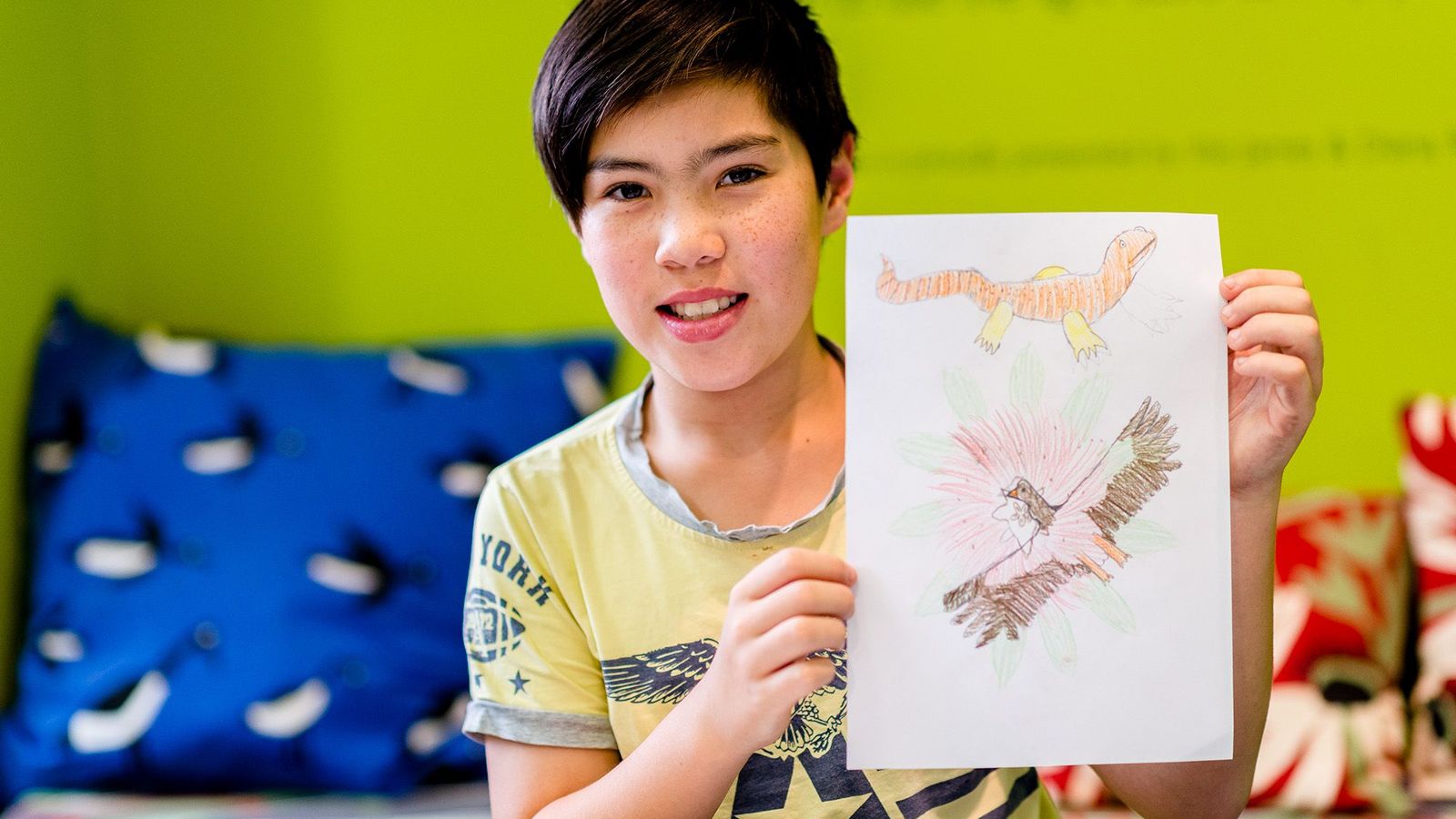 Start at the Gallery: Drawing from nature
Free
Gallery-wide
Ages 3-12 and families
---
Join us for Start in January as we celebrate the rich and diverse art and culture of Aboriginal and Torres Strait Islander artists.
Discover kunred (places), animals and spirits depicted in works of art in John Mawurndjul: I am the old and the new.
Take part in a Kuninjku language workshop or join a sketch tour with botanical artist Gilbert Dashorst.
Finally, don't miss Badimia artist Anna Dowling's workshop where you can learn to create patterns from nature.
11am–3pm
Start Art Workshops
Create patterns inspired by nature with Badimia artist Anna Dowling.
11am
Start Sounds
Hear the storytelling folk and haunting soul sounds of young singer-songwriter Hannah Yates.
11am, 11.30am, 12 noon, 1pm, 1.30pm & 2pm
Children's Tours
Take a tour with Gallery Guides to find out about works of art created by Aboriginal and Torres Strait Islander artists.
11.30am, 12.30pm & 1.30pm
Start Sketch Tours
Discover how nature has inspired artists on a botanical sketch tour with artist Gilbert Dashorst.
12 noon & 2pm
Cultural contemporary dance collective Of Desert & Sea share their culture and stories through dance.
12.30pm
Neo Curiosity
Join Neo's teens, a group of trained guides aged 13–19, as they share their unique perspective and thought-provoking insights.
1pm
Start Sounds
Bärra (bahr-ra) - West Wind are a Yolŋu super group from Birrtjimi Aboriginal community in NE Arnhem Land. Enjoy their dance reggae and world music.