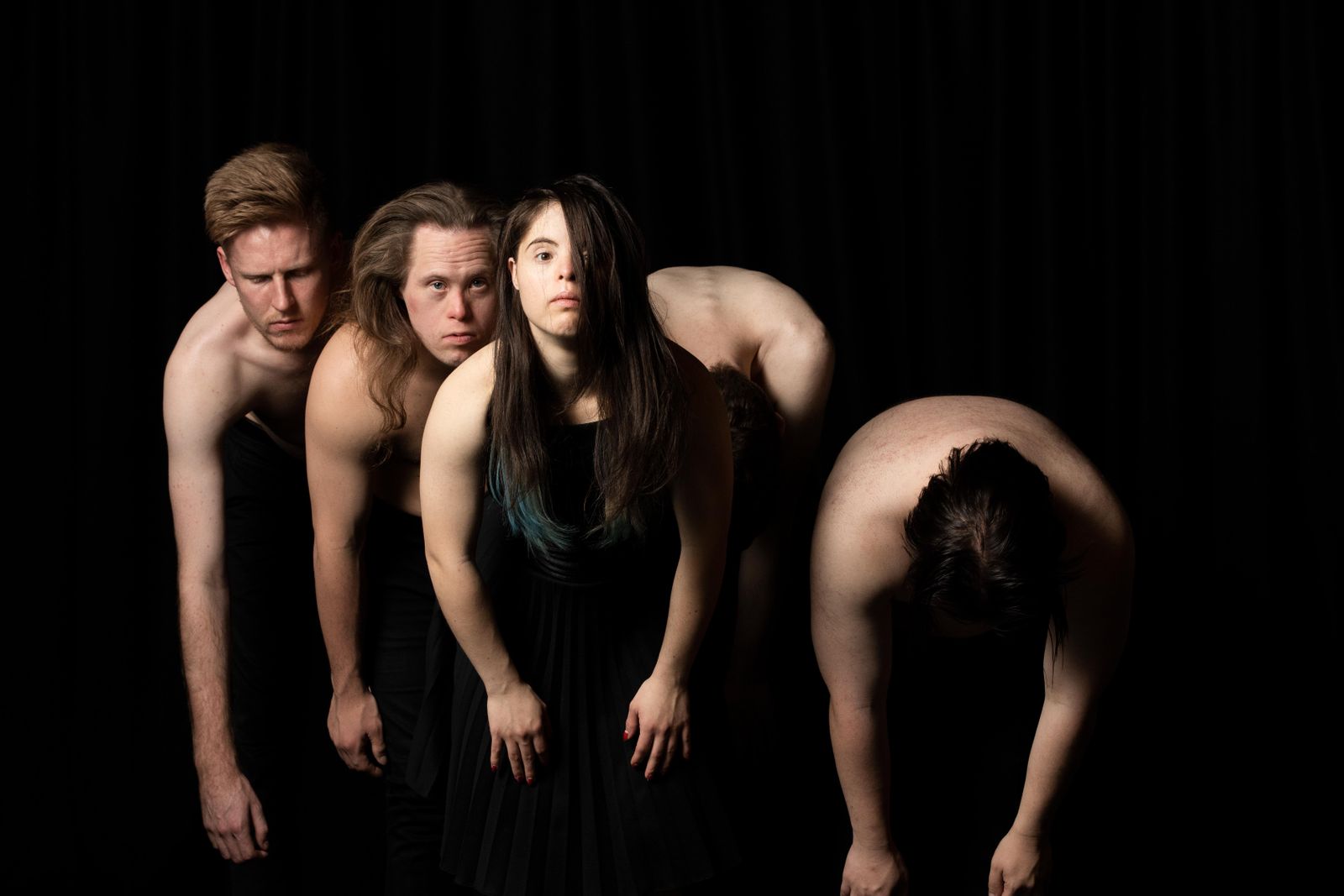 Restless Dance Theatre: Seeing Through Darkness - Performance
4 Sep - 2 Oct 2020
Various times & dates
15 minutes
Sorry, Sold Out
Gallery 10
All Ages
---
AGSA & Restless Dance Theatre present a world premiere
One is never finished seeing and watching, our eyes are the door of the spirit and the light of the mind
Directed by Michelle Ryan of Restless Dance Theatre, Seeing Through Darkness responds through performance to the work of Expressionist artist Georges Rouault. As Ryan states, the imperfect form of the body and the troubled soul of the work resonate with how people with disability can feel and be perceived. Be captivated by beauty in difference.
Please arrive 15 minutes prior to performance. Duration of performance is 15 minutes.
Seeing through Darkness is an immersive experience, one that is both a participatory exhibition and a fifteen-minute performance, in which elements of dance, music, lighting design and moving image are
assembled. Outside performance times, visitors will be able to transform the space themselves – by means of their own shadow, cast in vibrant colour in overlapping arcs on gallery walls.
Performance times:

Friday 4 September 2020 - 5pm & 6pm - fully booked
Saturday 5 September 2020 - 1pm & 3pm - fully booked
Thursday 10 September 2020 - 1pm, 2pm, 3pm - fully booked
Friday 11 September 2020 - 1pm, 2pm, 3pm - fully booked
Saturday 12 September 2020 - 1pm, 2pm, 3pm - fully booked
Sunday 13 September 2020 - 1pm, 2pm, 3pm - fully booked
Thursday 17 September 2020 - 1pm, 2pm, 3pm - fully booked
Friday 18 September 2020 - 1pm, 2pm, 3pm - fully booked
Saturday 19 September 2020 - 1pm, 2pm, 3pm - fully booked
Sunday 20 September 2020 - 1pm, 2pm, 3pm - fully booked
Thursday 24 September 2020 - 1pm, 2pm, 3pm - fully booked
Friday 25 September 2020 - 1pm, 2pm, 3pm - fully booked
Saturday 26 September 2020 - 1pm, 2pm, 3pm - fully booked
Sunday 27 September 2020 - 1pm, 2pm, 3pm - fully booked
Friday 2 October 2020 - 5pm, 6pm, 7pm - fully booked