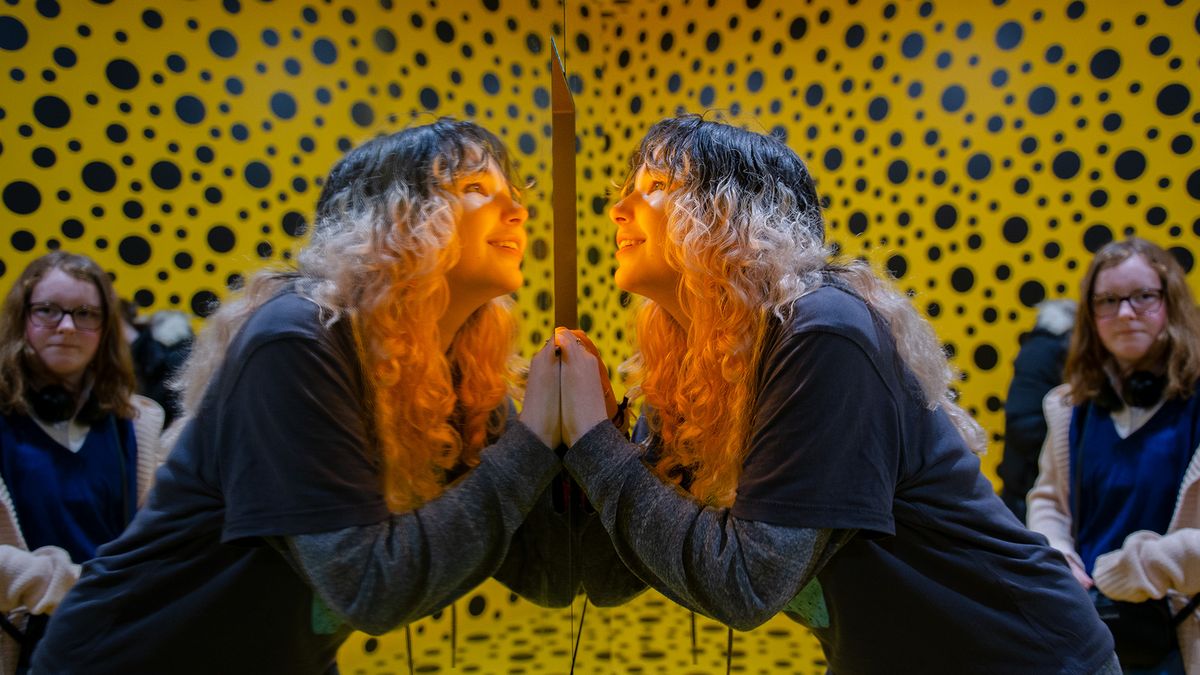 Festival
/
Teens
/
Special Event
Neo Upside Down
Free
Art Gallery of South Australia
13-17 years
---
Happy Neo Year! Ready to turn things on their heads?
Enter the collection and prepare to change up your perspective – talk all things social justice with the Vanguards, immerse yourself in live music from Felix Mir, Olivia Callaway, Ms Expectations, Destinizia and Jeahns, and jump into creative labs by South Australian artists Kasia Tons, Caitlin Bowe and Isobel Clemow-Meyer that will flip your point of view! Belt out a tune in karaoke, take a snap in the photobooth and make sure to grab a free snack.
📍 Entrance
Enter the event through the Western Entry - head down the brick laneway between AGSA and SA Museum. Check for further information on access at AGSA.
👋 Keen to meet someone new?
The Neo Ambassadors will be handing out these bracelets as you line up - make sure to wear so others know you're up for a chat!
🎭 Costume
Dress inspired by the theme UPSIDE DOWN - think doubles, alter egos, doppelgangers, alternative realities, opposites, mirrors and reflections!
🎸 Live Music
6pm Olivia Callaway
6.30pm Felix Mir
7pm Ms Expectations
7.30pm Destinizia
8pm Jeahns
Where can I find the stage? Head through the sliding doors to the courtyard!
6.30pm
🗨️ Arts and Advocacy with the Vanguards
Join a Vanguard for a chat about all things social justice and the power of art.
Where can I find this tour? Meet at the Information Desk - by the big desk on your right as you enter the event.
Recycling Futures with Kasia Tons
What will the world look like in 50 years? Will everything be made from recycled materials? In this creative lab with South Australian artist Kasia Tons, get creating with recycled materials to imagine the future of art, environment, and human technologies. Be inspired by the textile works of art in Sera Water's Future Traditions, and embrace the power of making to shape our future.
Where can I find this workshop? Head up the main staircase and head left into Gallery 9!
Prized Creatures with Caitlin Bowe
Using textile materials and techniques, create a colourfully decorated mythological creature heads! These soft sculptures will be attached to a lanyard so that you can wear their creations throughout the night.
Where can I find this workshop? In The Studio, the first room on your left as you enter the event!
🎧 Sound Sampling the Collection with Isobel Clemow-Meyer
Join sound artist Isobel Clemow-Meyer to take samples from the collection and create your own synth sounds!
Where can I find this workshop? In the Melrose Wing by the Yayoi Kusama installation!
🎤 Karaoke
Belt out some tunes surrounded by the works of Cosmos!

💥 Photobooth
Mark the start of the year by taking a snap with your friends!
🍴 Snacks
Grab a fairy floss from Fairy Floss Galore or a couple slices of pizza from Dominoes! Vegan and gluten free options available.
Where can I find the food? Head through the sliding doors to the courtyard!
📣 Response Wall
Add your mark to the response wall while you chill out to live music!
🍃 Relaxed Zone
Take a break from the party and have some quiet time in Interwoven Journeys. Take a comfy seat or lie down on a yoga mat, do some quiet sketching or slow down and spend time looking.
Where can I find this station? Head upstairs (either via lift or staircase) and turn left!